dForce War Witch Wardrobe Base Outfit for Genesis 9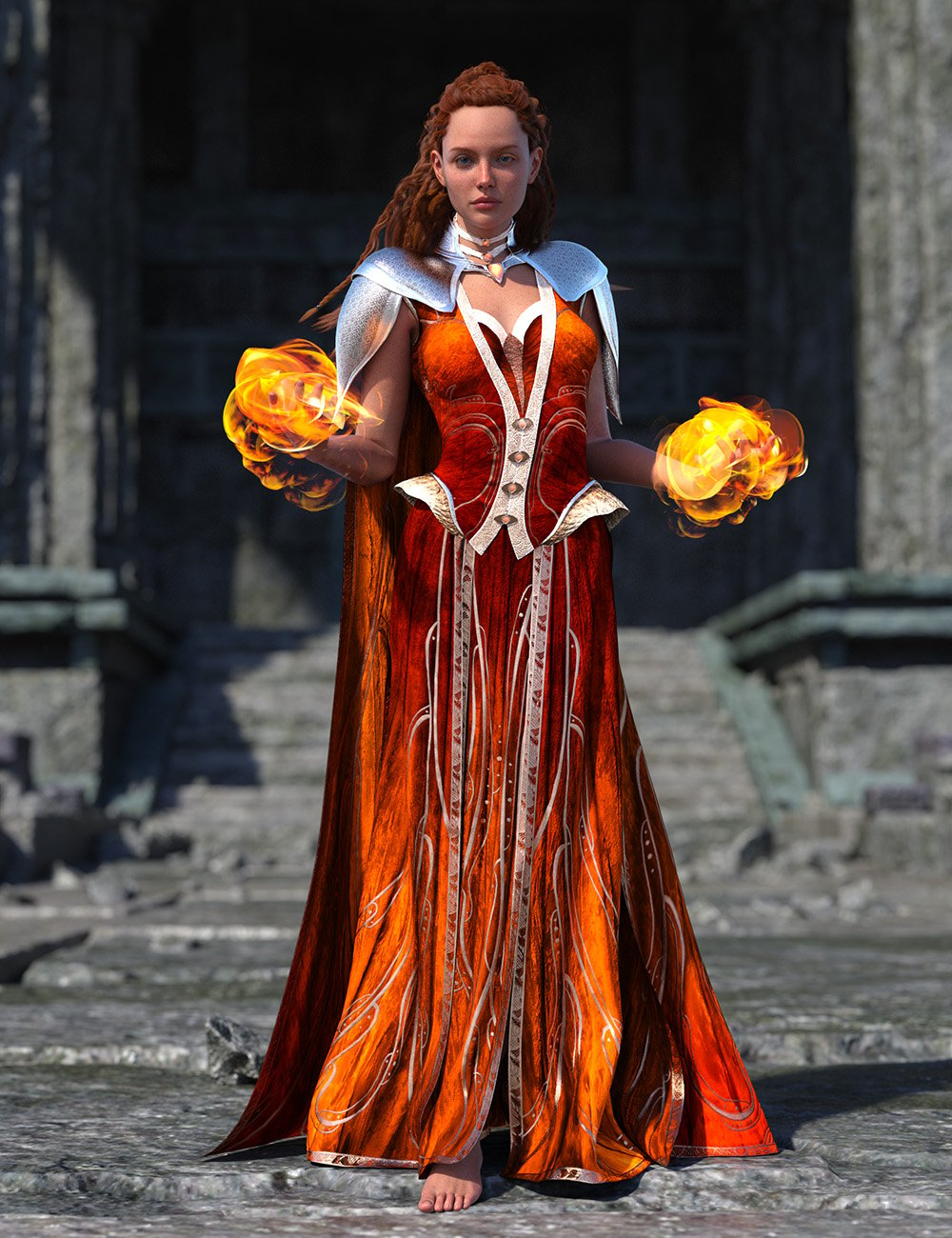 Introducing the War Witch Wardrobe, a fantasy-themed outfit that will take your Genesis ladies to the next level! This set includes multiple pieces that can be combined in countless ways to achieve a variety of unique looks, all while staying true to the fantastical aesthetic.
The War Witch Wardrobe includes a stylish bodice with matching clasps, a flowing skirt, and ornate shoulder armor with a matching cloak that will turn your Genesis ladies into a true warrior princess. Top it all off with a matching collar, adorned with shimmering gems for some extra magical flair.
The skirt and cloak are set up with individual bones for maximum flexibility, so parts of the garments can be moved and positioned before or after running a dForce simulation.
Whether you're looking to create a fierce battle-ready ensemble or a magical sorceress costume, the War Witch Wardrobe has got you covered. Mix and match the pieces to create a truly one-of-a-kind look that will transport your Genesis ladies to another world.
dForce War Witch Wardrobe Base Outfit for Genesis 8 and 8.1 (.DUF)
WW !!Setup BASE 1
WW !!Setup BASE 2
WW Bodice Clasps
WW Cloak Shoulder Armor
WW Collar Gems
WW Bodiceclasps:
Adjust Chest
Adjust Hip
Adjust Upper Torso
Adjust Waist
Expand All
Loosen Midriff
Loosen Waist Lower
Loosen Waist Upper
WW Cloak:
Adjust Back
Adjust Buttocks
Adjust Hip
Adjust Shoulders
Adjust Cloak Lower
Adjust Cloak Mid
Adjust Top Shoulders
Adjust Upper Torso
Adjust Waist
Back Center Out
Back Left Out
Back Right Out
Expand All
Left Cloak Front-Back
Left Cloak Side-Side
Left Cloak Twist
Middle Cloak Front-Back
Middle Cloak Side-Side
Middle Cloak Twist
Right Cloak Front-Back
Right Cloak Side-Side
Right Cloak Twist
Front Center Out
Front Left Out
Front Right Out
Lift Back
Lift Front
Lift Left
Lift Right
Lift Volume
Skirt Flare
Cloak Volume
Twirl Left
Twirl Right
WW Collar:
Adjust Chest
Adjust Collars
Adjust Neck
Adjust Upper Torso
Expand All
Loosen Neck
WW Collargems:
Adjust Chest
Adjust Neck
Adjust Upper Torso
Expand All
Loosen Collars
Loosen Neck
WW Shoulderarmor:
Adjust Back
Adjust Chest
Adjust Collars
Adjust Neck
Adjust Shoulders
Adjust Top Shoulders
Adjust Upper Torso
Expand All
Loosen Neck
Loosen Sleeve Short
L Pauldron Bend
L Pauldron Front-Back
L Pauldron Twist
R Pauldron Bend
R Pauldron Front-Back
R Pauldron Twist
Fit Over Sleeves
WW Skirt:
Adjust Back
Adjust Buttocks
Adjust Hip
Adjust Skirt Lower
Adjust Skirt Mid
Adjust Thighs
Adjust Waist
Back Center Out
Back Left Out
Back Right Out
Expand All
Loosen Ankles
Loosen Buttocks
Loosen Skirt Above Knee
Loosen Skirt Below Knee
Loosen Skirt Mini
Loosen Waist Lower
Loosen Waist Upper
L Shin Bend
L Shin Side-Side
L Shin Twist
R Shin Bend
R Shin Side-Side
R Shin Twist
Fit Over Pants
Fit Under Overdress
Front Center Out
Front Left Out
Front Right Out
Lift Back
Lift Front
Lift Left
Lift Right
Lift Volume
Move Back Out
Move Front Out
Move L Side Out
Move R Side Out
Skirt Flare
Skirt Volume
Train Longer
Twirl Left
Twirl Right
Supported Shapes:
Josie 9
Minerva 9
Pixie 9
Victoria 9
Base Feminine Body
Base Masculine Body
Emaciated
Fitness
Heavy
Lithe
Muscular
Older
PearFigure
Portly
Stocky
Thin
Tone
Voluptuous
Mass Body
Proportion Height
Proportion Larger
Proportion Smaller
Utilities:
WW RESET Bodice
WW RESET Shoulderarmor
Material Options:
Eight Individual Material Options for All Outfit Parts
Eight Individual Material Options for All Branch Parts
Eight Hierarchical Material Options for All Outfit Parts
Eight Hierarchical Material Options for All Branch Parts
Textures Include:
227 Texture, Bump, Displacement, Emissive, Normal, and Transparency Maps (1024 x 1024 to 5000 x 5000)
Daz Studio Iray Material Presets (.DUF)
---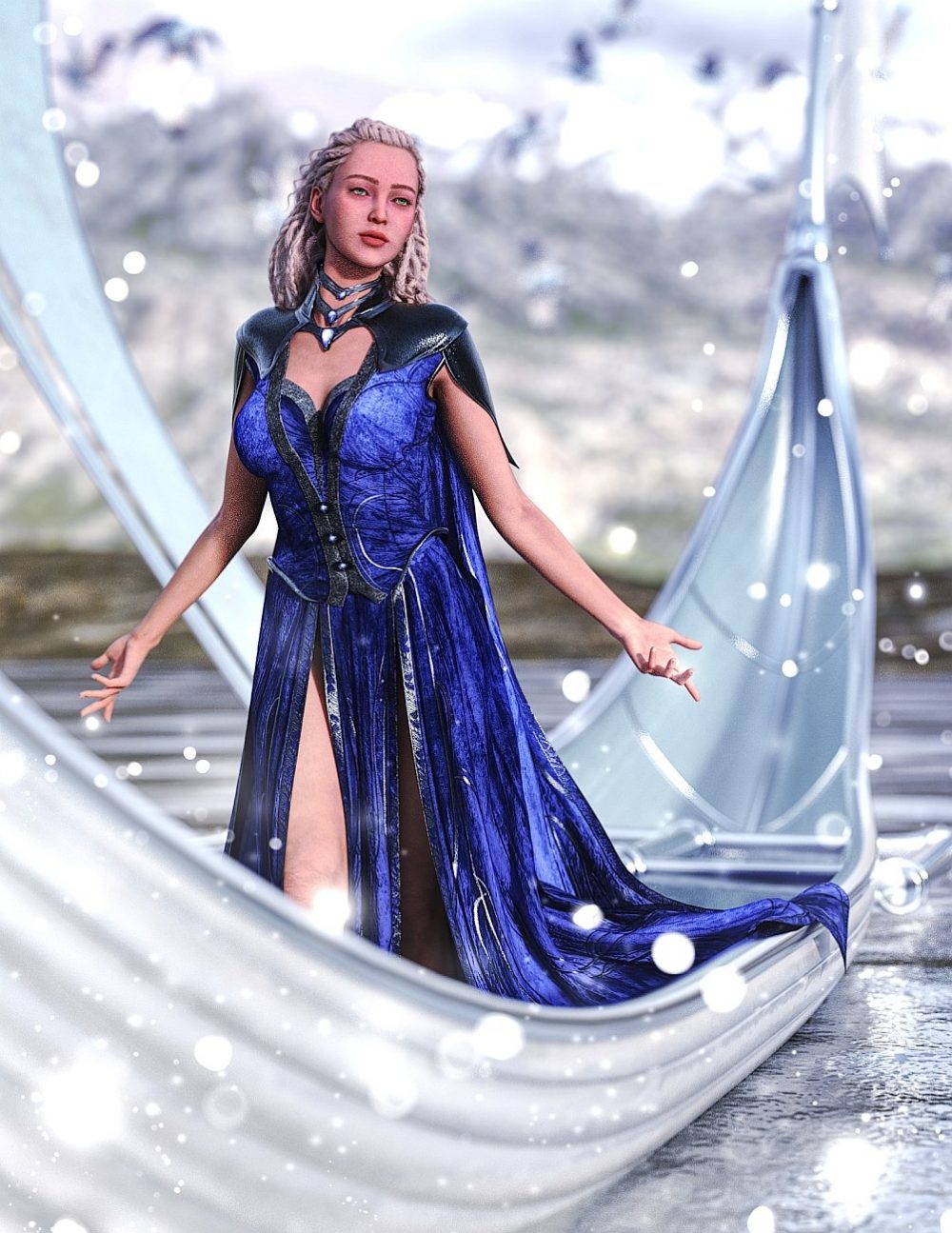 Download from QtyFiles Service
---