dForce Yuko Dress for Genesis 9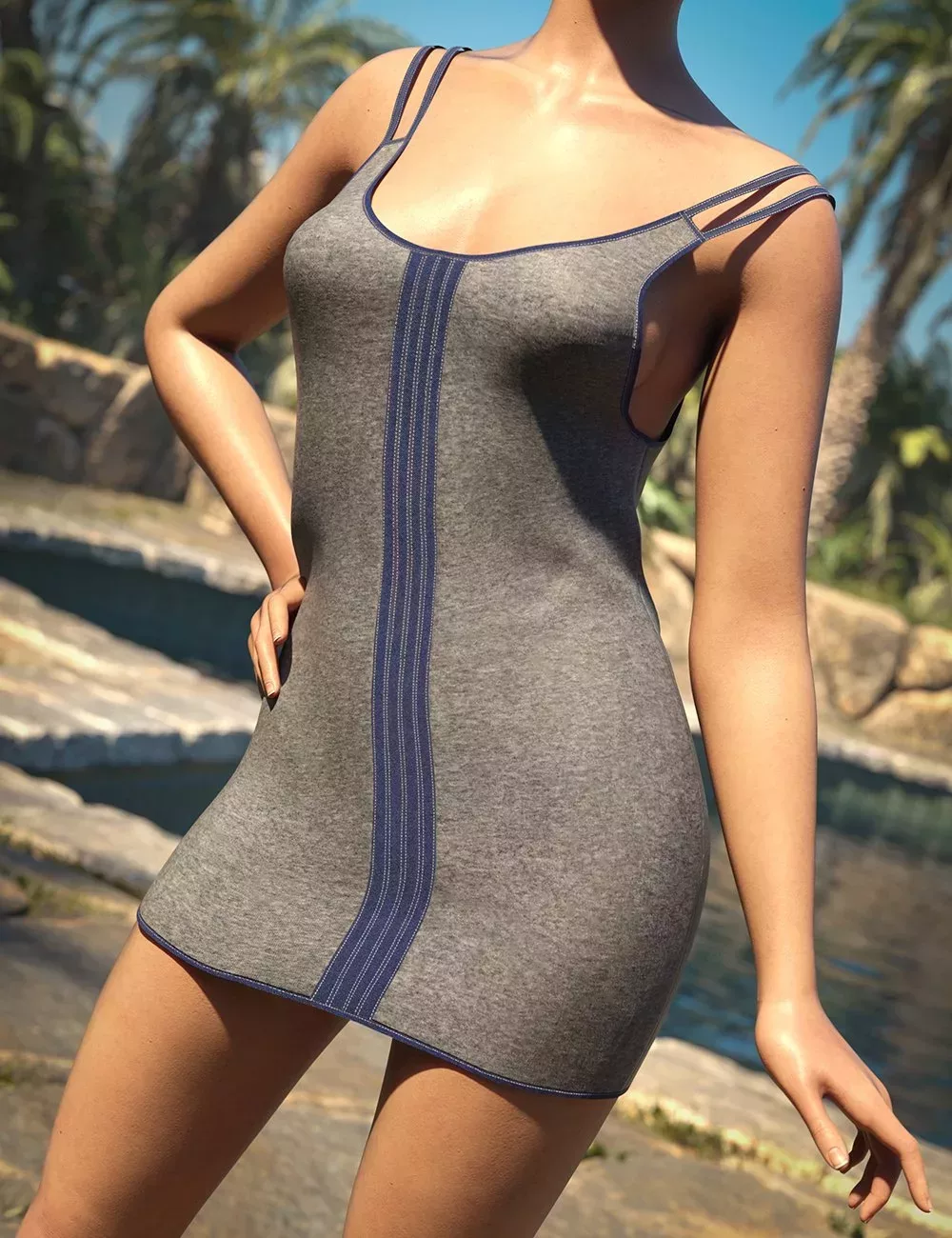 Yuko Dress for Genesis 9 is a chic garment that suits perfectly in every scene.
This double-strapped mini dress is a versatile addition to your character's wardrobe, offering six full-texture options that range from sporty to glamorous evening party styles.
The Yuko Dress also includes several adjustments morphs and six texture options that pair with other garments from Yuko's Collection.
For any occasion, this chic double-strapped mini dress enhances your character's style and makes a statement.
dForce Yuko Dress for Genesis 9: (.DUF)
Yuko Dress:
Adjust_ShoulderUncover
Adjust_ShoulderUncoverL
Adjust_ShoulderUncoverR
Adjust_SkirtXL
Adjust_SkirtXS
AdjustBreastUncover
AdjustBreastUncoverL
AdjustBreastUncoverR
AdjustClothesYukoBikini
AdjustThighRollUp
AdjustThighRollUpL
AdjustThighRollUpR
ExpandAll
LoosenButtocks
LoosenChest
LoosenMidriff
LoosenNeck
LoosenPelvis
LoosenShoulders
LoosenSkirtAboveKnee
LoosenSkirtMini
LoosenWaistLower
LoosenWaistUpper
Supported Shapes:
BaseFeminine_Body
BodyEmaciated
BodyFitnessDetails
BodyFitnessMass
BodyHeavy
BodyLithe
BodyMuscularDetails
BodyMuscularMass
BodyOlder
BodyPearFigure
BodyPortly
BodyStocky
BodyThin
BodyTone
BodyVoluptuous
BreastsCleavage
BreastsDiameter
BreastsGone
BreastsHeavy
BreastsLarge
BreastsNatural
Victoria9_Body
Yuko_Body
Other Shapes may be supported in Daz Studio by Auto-follow
Materials:
White Pink
Black Pink
Pink
Classic Animal Print
Grey
Purple
Textures Include:
19 Texture, Displacement, Normal, Roughness, and Metallic Maps (4096 x 4096)
Daz Studio Iray Material Presets (.DUF)
---
Download from QtyFiles Service
---