DG Toon Style Hair Shaders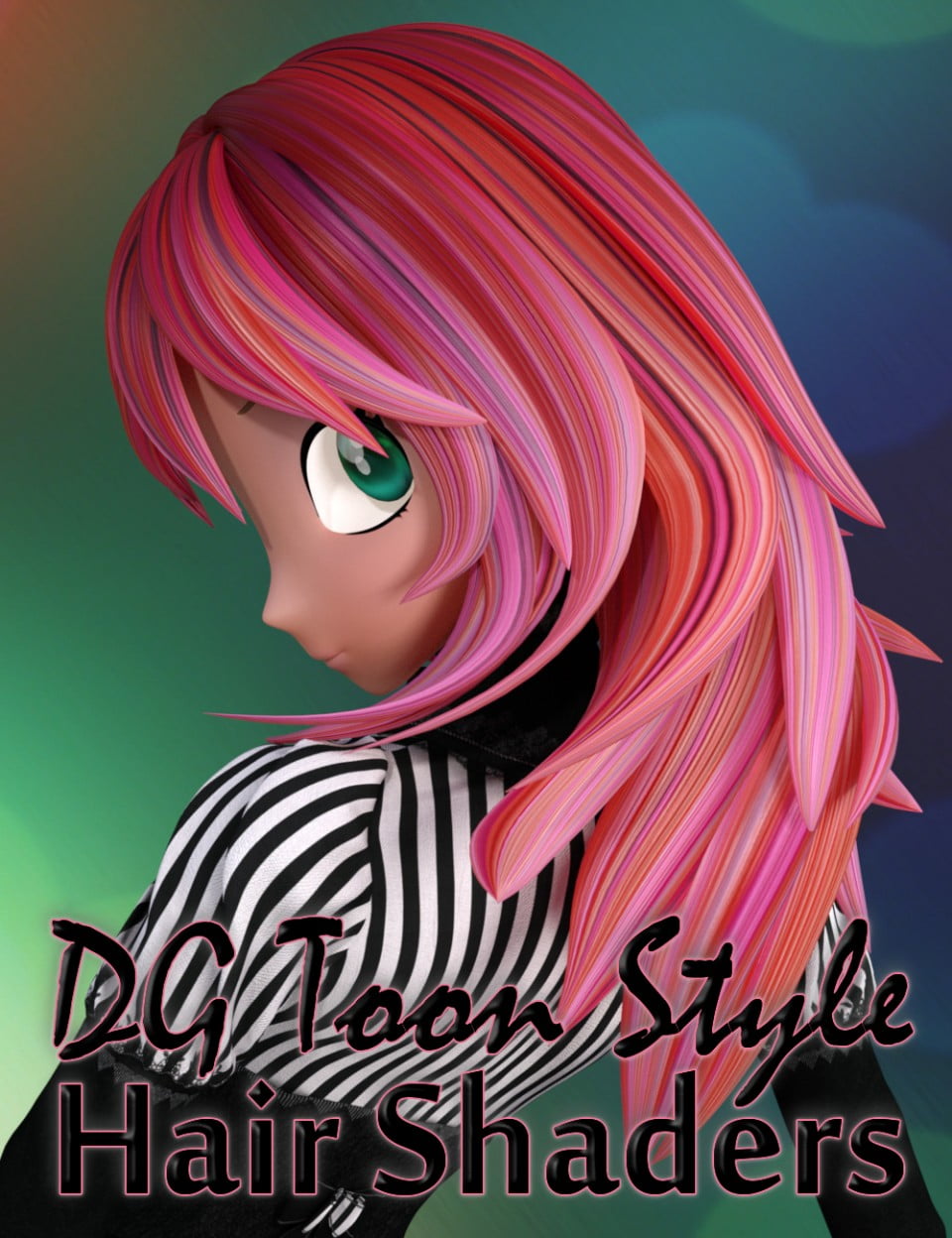 Add fresh colors to your favorite hairstyles. Toon Style Hair Shaders is like a new texture set for multiple hair products, in one convenient package. You get 100 mulit colored, mixed, rainbow and natural color presets for 3Delight using the UberSurface shader, and 100 for Iray using the Iray Uber shader. Toon Style Hair Shaders will not overwrite any existing transparencies, so you will always get the correct look.
Note: Toon Style Hair Shaders will work perfectly on any hair with vertical texture maps. Results will vary for other hair types based on the item's UV mapping and material zones.
UPDATE August 2016
3Delight – corrected or improved texture maps, all presets resaved in .DUF format, all presets renamed to be more Smart Content friendly, updated various surface settings, added 20 new colors.
Iray – Iray Uber shader presets created. Iray only horizontal tiling presets to make hair appear smooth or chunky.
What's Included and Features
DG Toon Style Hair Shaders: (.DUF)
100 Iray Uber Full Surface Shader Presets:
74 Assorted and Mixed Colors
10 Rainbow
16 Natural
12 Tile Iray Uber Partial Surface Presets:
Horizontal Tile presets that do not impact cutout opacity
100 3Delight UberSurface Full surface Presets:
75 Assorted Color and Mixed Colors
10 Rainbow
15 Natural
Textures Include:
124 Texture, Bump and Normal Maps (2000 x 2000 to 2048 x 2048)
Daz Studio Iray Shader Presets (.DUF)
Daz Studio 3Delight Shader Presets (.DUF)
Notes
This product includes:
1 DSON Core Installer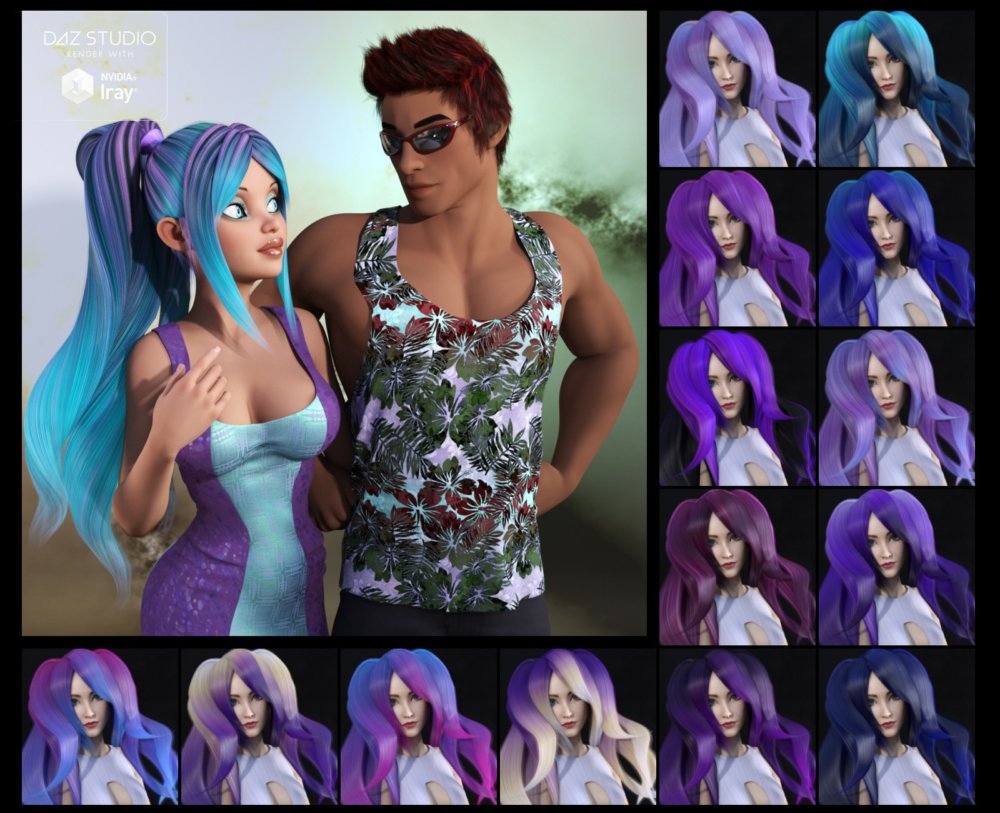 GRATEFUL MEMBERS

---