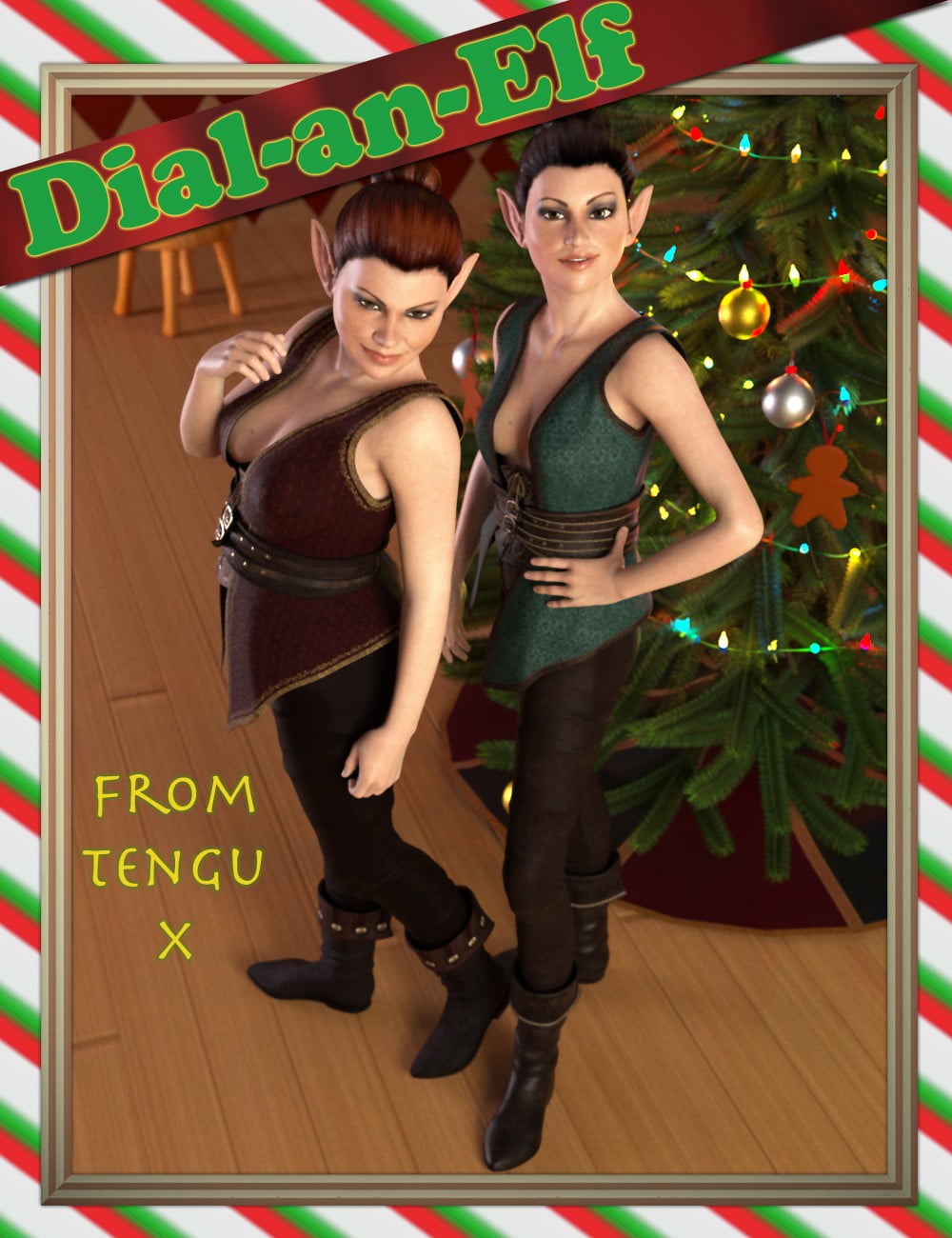 Meet Vilma and Matilda, two of Santa's little helpers from his workshop in Lapland. DSON Importer for Poser, DAZ Studio 4.7
Included in this product are two full character presets for the Genesis 2 Female Head & Body morphs. The shaping presets are split into full body, head, body and chest shapes so that you may mix-and-match with your own shapes or other characters.
Also included are four scale presets, from human size to a faerie small enough to fit in your hand. No textures are included, these are preset dial-spun shapes.
Poser companion files are included.
What's Included and Features
Dial-an-Elf: (.DUF and .PZ2)
Matilda – Slender Elf Shape Preset
Vilma – Voluptuous Elf Shape Preset
10 Partial Shaping and Properties Presets:
2 Head Presets
2 Body Presets
2 Chest Presets
4 Scale Presets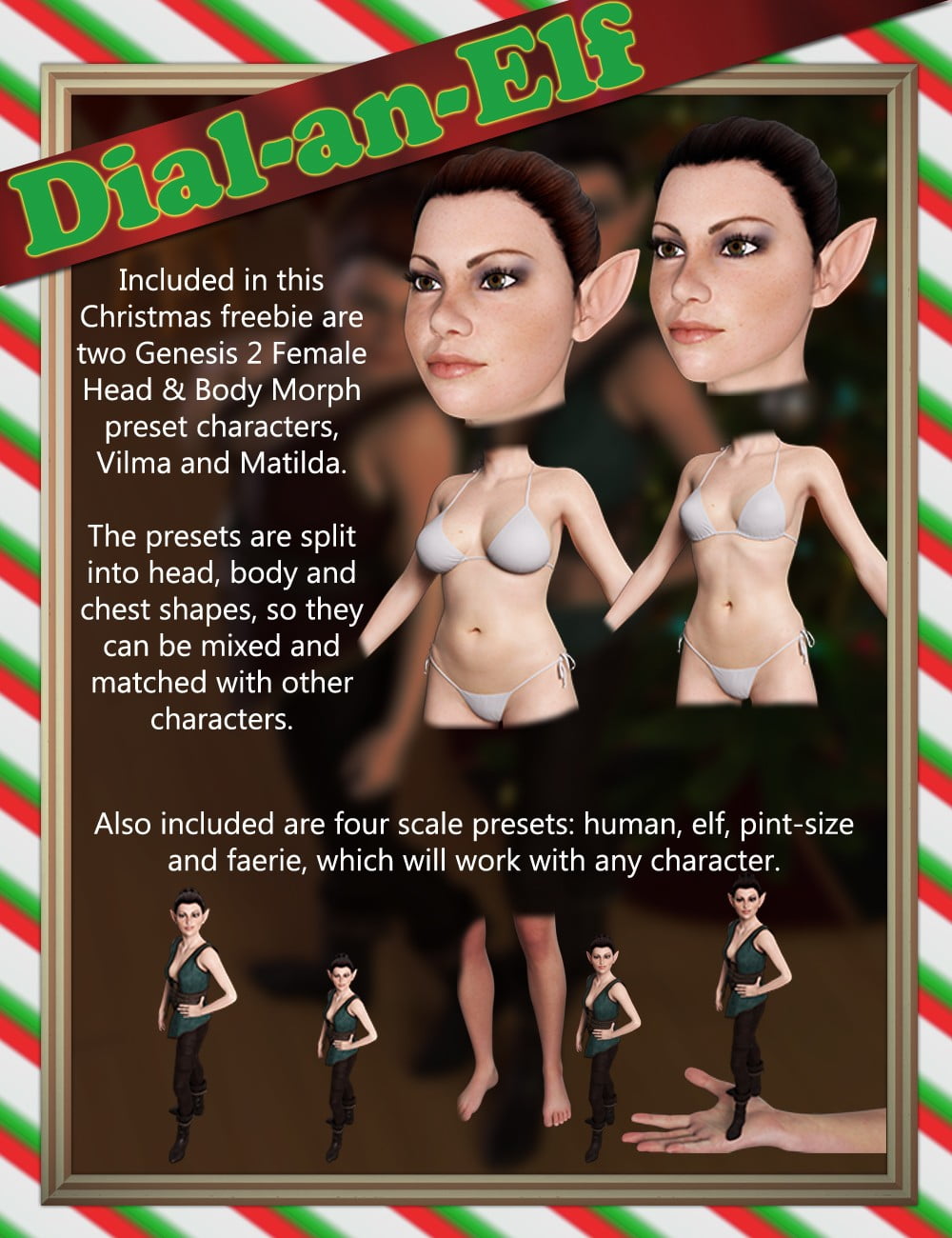 ---