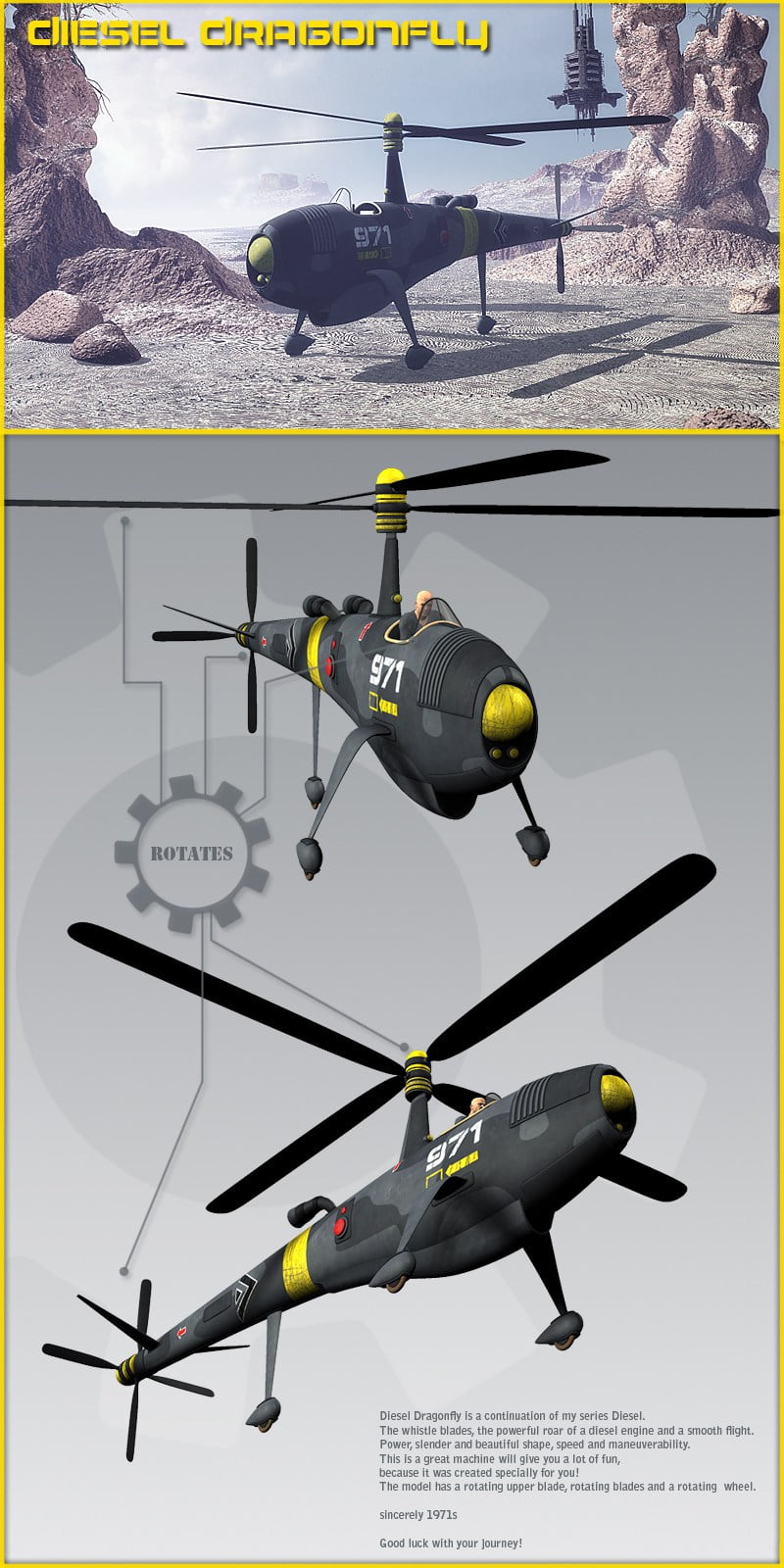 Diesel Dragonfly is a continuation of my series Diesel.
The whistle blades, the powerful roar of a diesel engine and a smooth flight.
Power, slender and beautiful shape, speed and maneuverability.
This is a great machine will give you a lot of fun,
because it was created specially for you!
The model has a rotating upper blade, rotating blades and a rotating wheel.
sincerely 1971s
Good luck with your journey!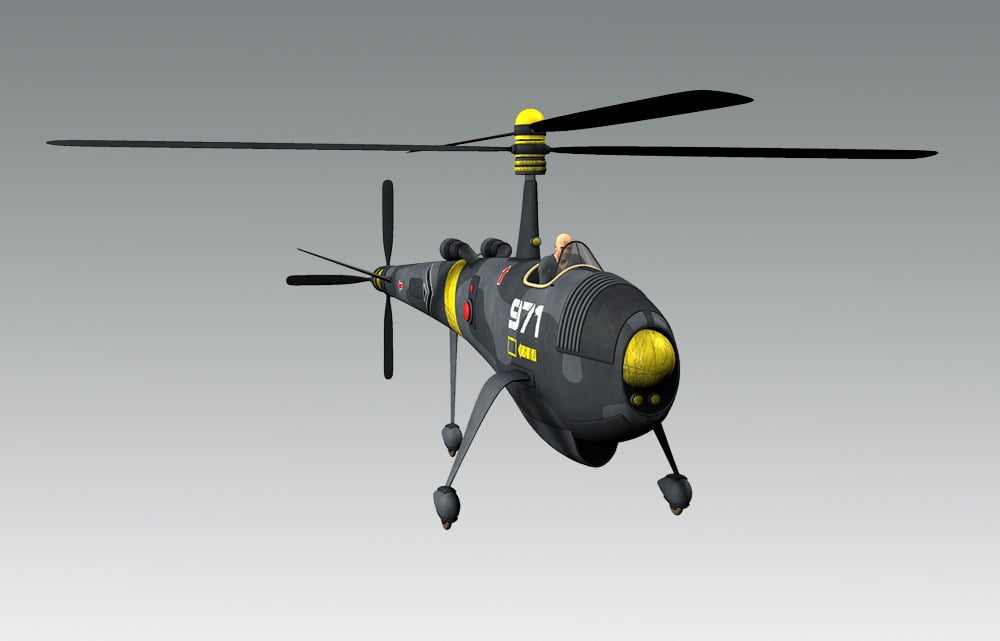 GRATEFUL MEMBERS

---