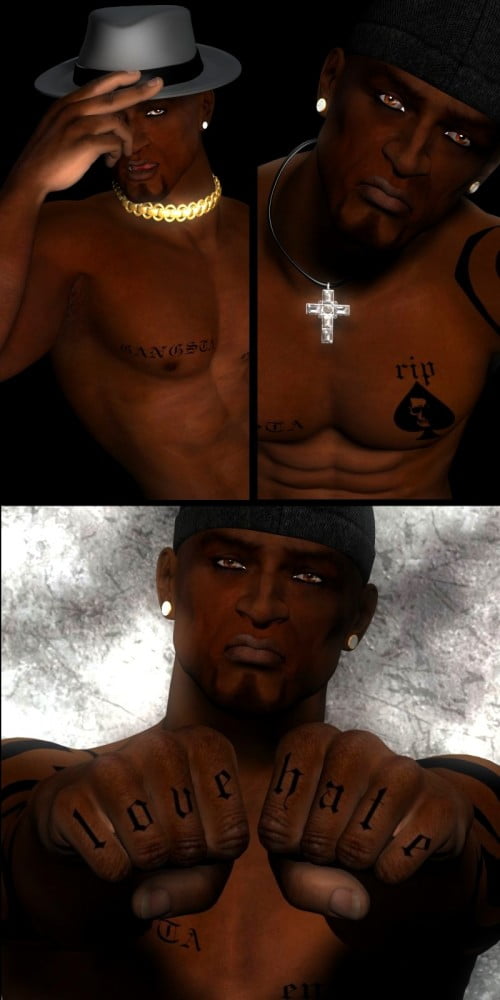 "Get rich or die trying" is the motto of Dolla Z.
He is a real bad guy, guns and tattoos are his only friends and girls drop at his feet like the enemies drop when he shoot them.
A new bad boy for M4 created by the bad boys of Tempesta3d to give your Runtime tha flava of tha hood.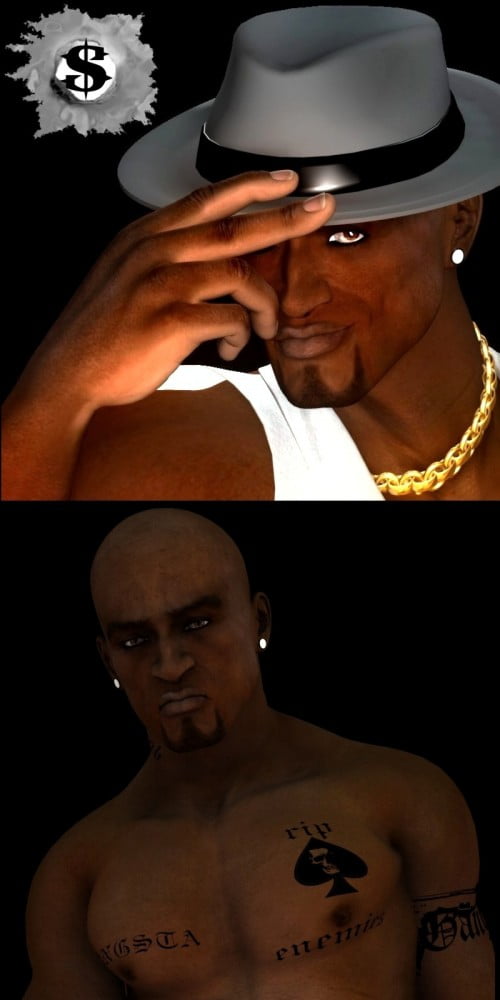 ---