Dragon Head Battering Ram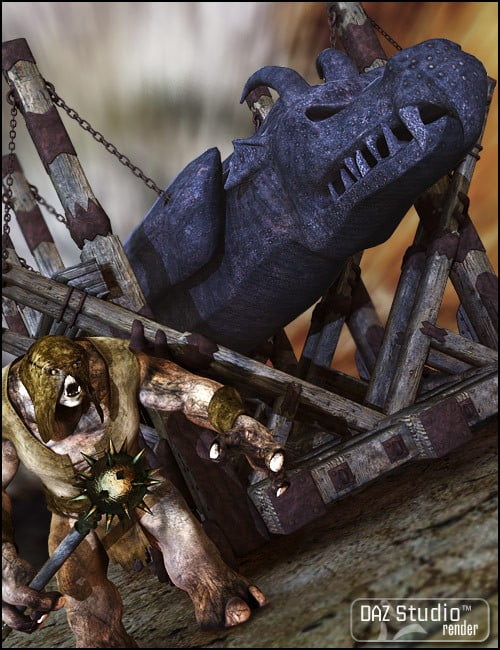 The Dragon's Head shall besiege any defense with all consuming rage and power that the will of those who stand before it shall tremble with inadequacy.
Introducing an impressive battering ram that will give any castle's gates a serious pounding. Fully jointed to give forward movement with 16 rotating wheels. Four easy pose ropes trail at the rear to be used by the DAZ Troll or any other formidable warrior. The battering ram is detailed with textures of wood and iron and comes in two versions, one with chains and the other ropes. The latter being a little less in terms of the polygon count.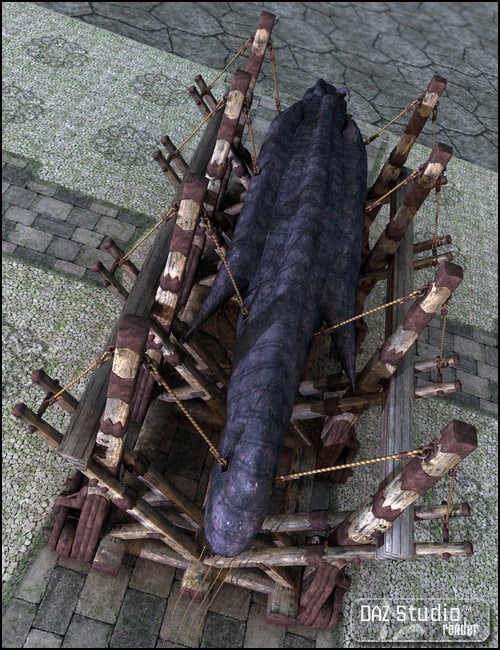 ---