DTG Studios' Luscious for V4
She's simply delicious! Luscious is a sensual beauty with skin the color of coffee and cream and a body with curves.
Luscious's face is a custom morph and doesn't use any of DAZ's morphs, so you can use it even if you don't have DAZ's V4 morphs++. Her body was sculpted by carefully tweaking DAZ's morphs for more clothing compatability. Luscious's cafe au lait skin was created using photo resources and hand painting with bump, specularity and displacement maps specially engineered to bring out every realistic detail. Each one of her 8 different eye-colors is a unique eye, not just a hue or color shift. Merchant resources were used to create her eyes, makeup and lipcolors, but none were used "as is", so each one is unique to Luscious. Luscious' skin MATs include SSS materials, so rendering her with indirect light and SSS turned on will produce dramatic results.
Includes:
Separate head & body INJ/REM poses
Texture, displacement & specularity maps
8 unique eyecolor MATs
9 makeup MATs (including no makeup)
9 separate lipcolor MATs
9 nailcolor MATs
Separate ankle & torso tattoo MATs
pubic hair & shaved MATs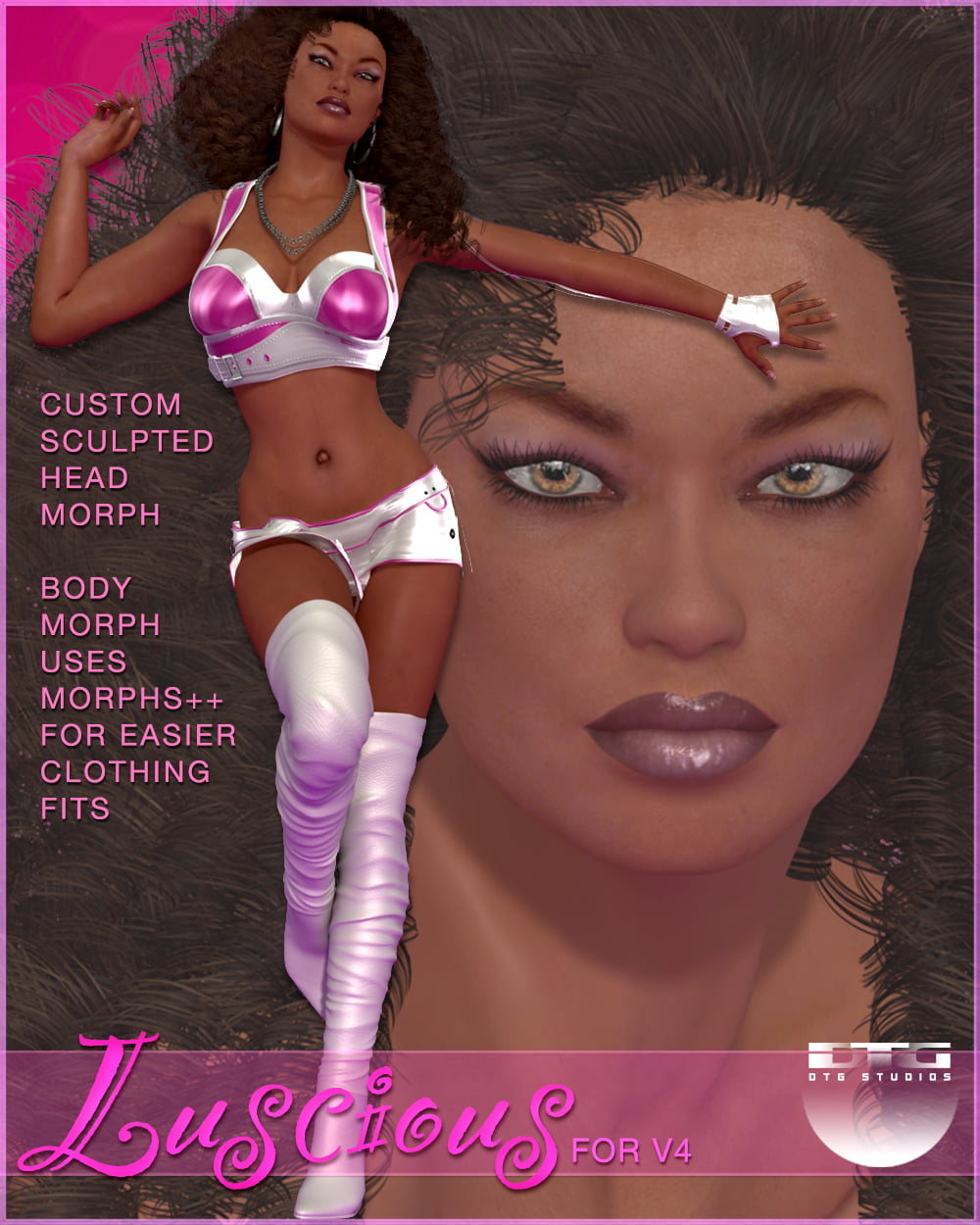 GRATEFUL MEMBERS

---