DTG Studios' Nan & Bebe for V4.2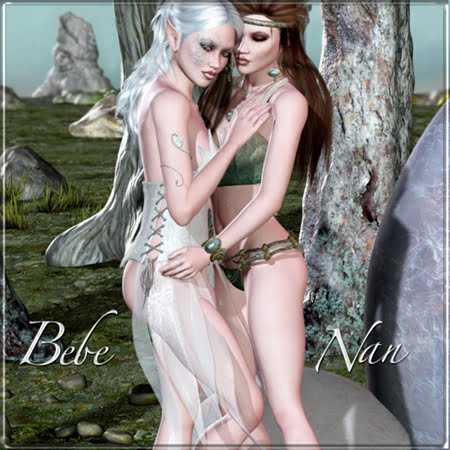 Nan & Bebe's face and elf ears are custom morphs and don?t use any of DAZ?s morphs, so you can use them even if you don?t have DAZ?s V4 morphs++. Their body was sculpted by carefully tweaking DAZ?s morphs for more clothing compatability.
Nan & Bebe?s flawless skin was created using photo resources and hand painting with bump, specularity and displacement maps specially engineered to bring out every realistic detail. Each one of their 13 different eye-colors is unique, not the same eye hue shifted 13 times. Merchant resources were used to create Nan & Bebe?s eyes, makeup and lipcolors, but none were used ?as is?, so you won't see the same thing on other characters.
Nan & Bebe were created for use in Poser 7, but should work fine in Poser 5 & 6. If you are still using Poser 4, it?s time to upgrade. You might be able to use the morphs and textures in Poser 4 (you?re on your own), but you will not be able to use the specularity & displacement maps or other material settings. Nor will you have thumbnails for the poses. Nan & Bebe should also work in DAZ Studio, but some of the materials may not work.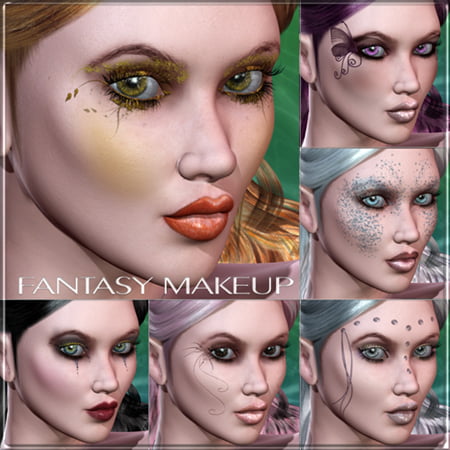 ---