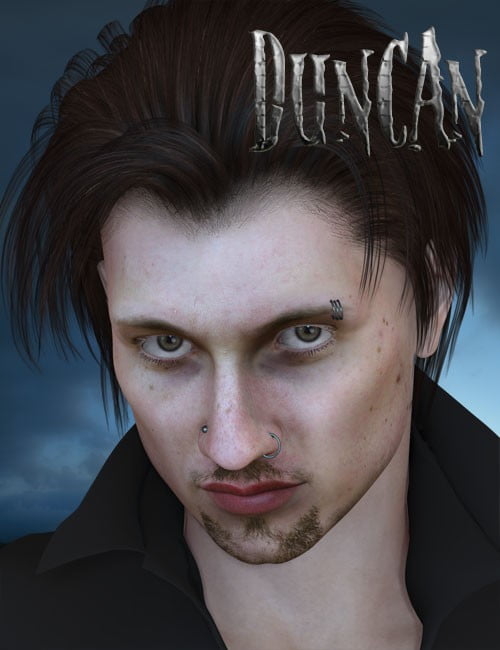 Duncan is a unique character set for M4.
With his custom sculpted head refined in Zbrush, textured completely from photographs, Duncan is a one-of-a-kind figure.
His pale skin is perfectly suited for one who spends his days in his armor or perhaps a more unnatural creature who only stirs after sunset. His body uses the Morphs ++, so dressing him should prove no problem.
Along with his six eye colors, Duncan has many texture options, ranging from chest hair or bare, elaborate tattoos, hand painted displacement maps and even a selection of facial hair.
In addition, as a nod to Duncan's darker side, there is a custom fang morph and a small collection of facial piercings.
As always, there are .pz2, .ds and .dsa mats for all options.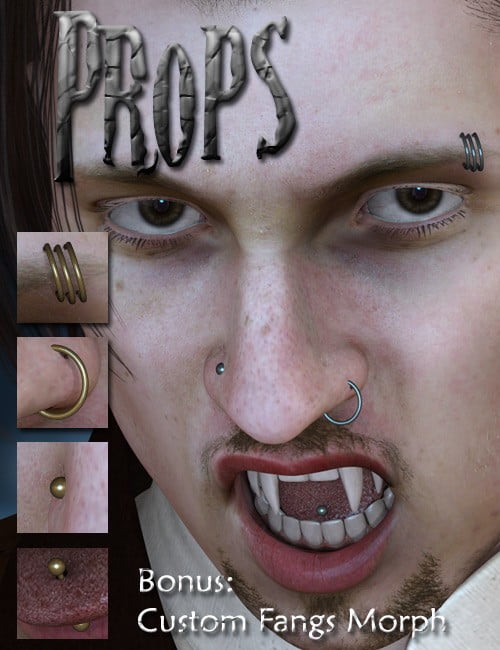 Download from QtyFiles Service
---