Earth Wyrm HD Original Figure with Genesis 8.1 Poses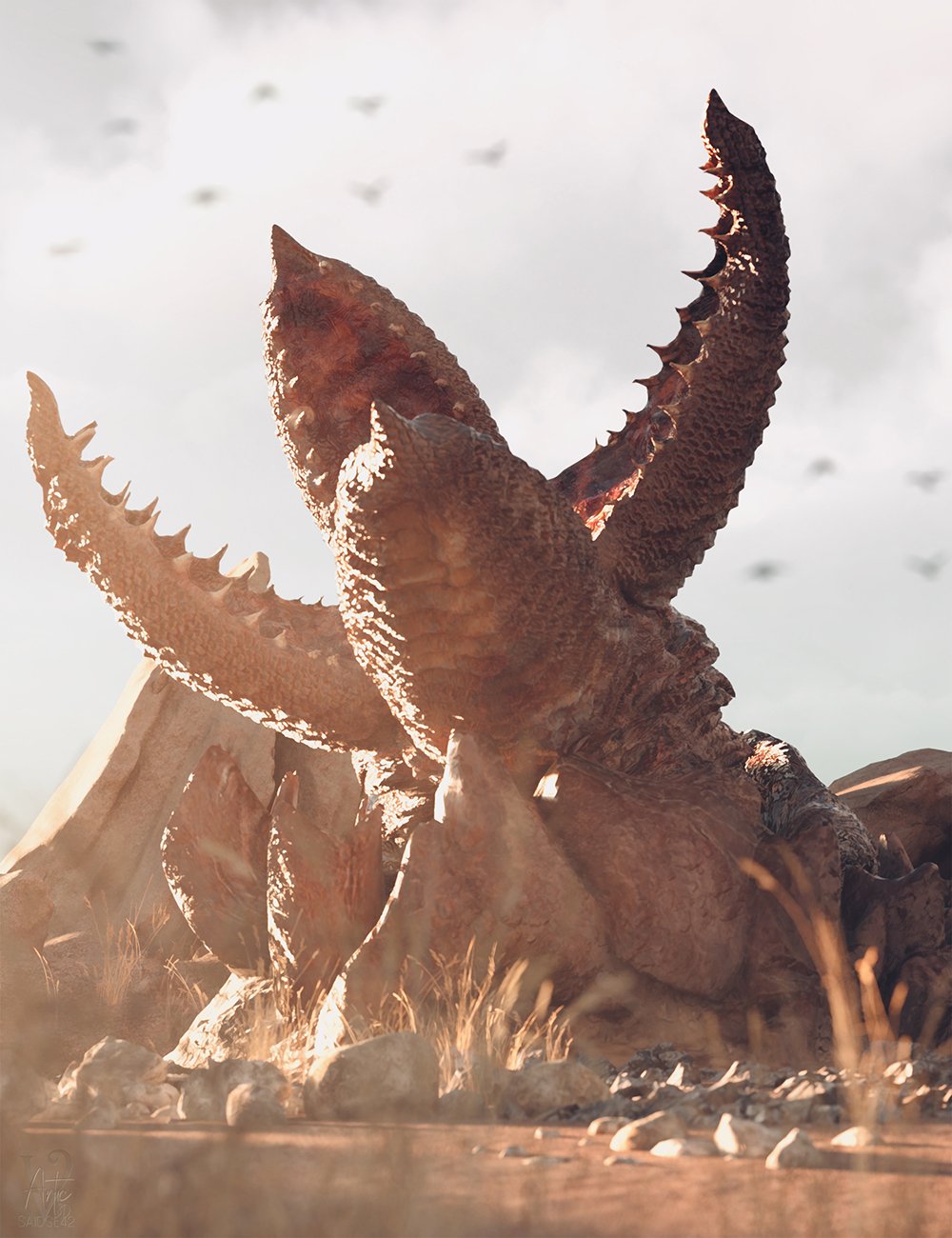 ---
Earth Wyrm HD Original Figure with Genesis 8.1 Poses
Earth Wyrm is an original figure designed with highly-optimized geometry and HD detailing for Daz Studio. Created to blend over virtually any flat surface and, when using the included morphs and poses, the figure can appear to blend into the ground. Or use those same controls to pose it at various degrees of erupting forth. A fully rigged figure, the Earth Wyrm may be posed by its individual joints, using a variety of baked-in controls and animations, or, of course, with the variety of poses in the kit.
The package includes 10 poses exclusively for the Earth Wyrm figure, plus 2 sets of bonus "duo poses" for interaction with the Genesis 8.1 Male or Female. Simply parent the human figure of your choice to the Earth Wyrm node in the scene, apply the appropriate pose (organized according to Genesis 8.1 Male or Female folders, respectively), and you're set!
No sand storms or dunes will be safe from the tremors of the Earth Wyrm!
---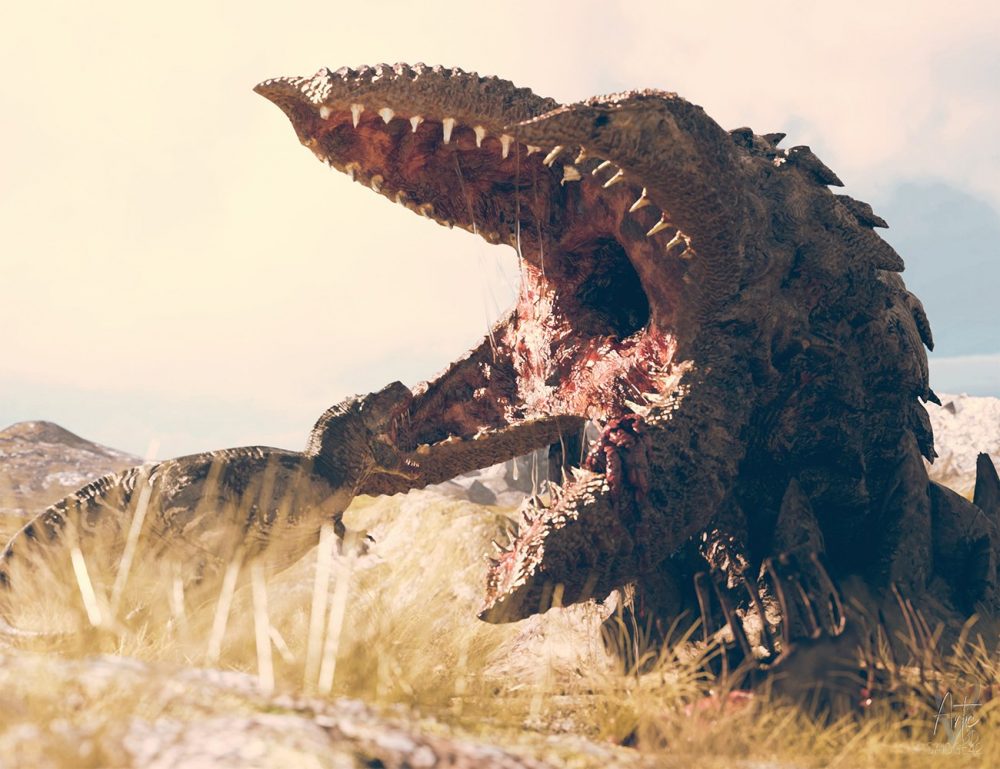 ---