Easy Environments Top of the World
The Easy Environments series for DAZ Studio and Poser combines high-res Skyboxes (6x 4096×4096) with terrains fit for close range shots. Close-to-the-floor cameras, steep camera angles which would be impossible with skydomes, seemingly huge landscape shots …it`s all possible with these sets.
'Top of the World' takes you above the clouds!
One side of the peak is very steep and great for climbing, the other side has a softer incline suited for hiking. The set includes two skyboxes.
Lighting for Poser and DAZ Studio is included.
The Skyboxes can be loaded separately for easy use with other scenes.
The file format is Poser .PP2, all DAZ Studio materials load automatically.
?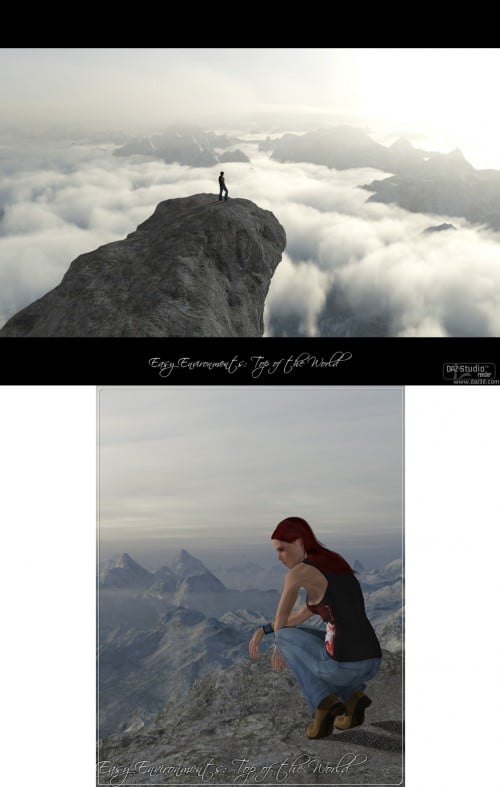 ---