Eirgrid Hair for Genesis 9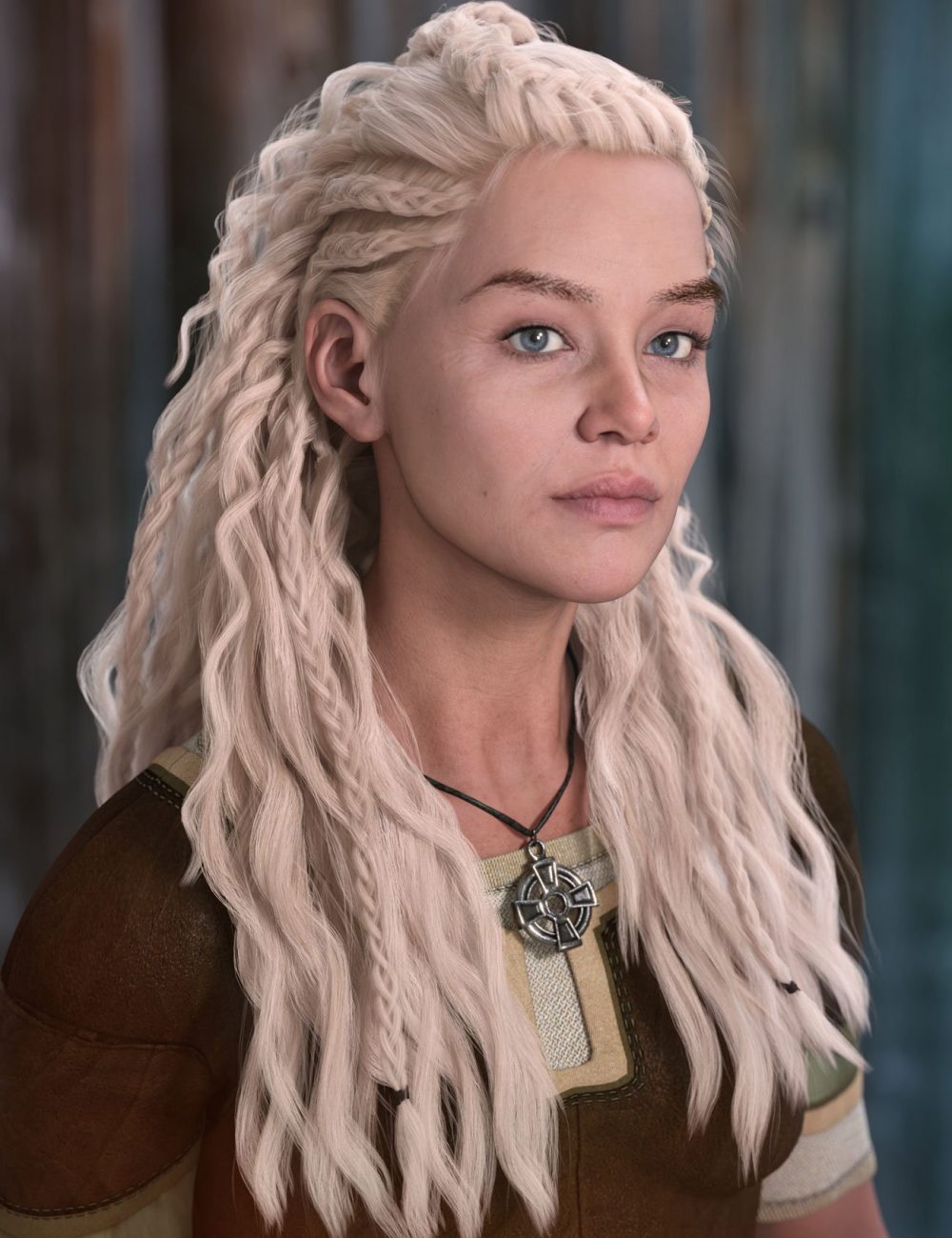 ---
Eirgrid Hair is a morphing, polygonal model of long wavy hair with the front braided back. The hair is fitted for Genesis 9 with auto-conforming custom morphs for Daz Original characters.
The hair's sections have an articulate rig consisting of 14 custom bones. Easy Pose ERC dial/sliders help fit your figure poses beyond the 14 sample pose presets.
A dForce weight node is included with the hair so you may opt to use dForce cloth draping simulation to help settle the hair pose. Users may modify these dForce simulation settings in the Surfaces pane.
Iray and 3Delight diffuse color presets are included. You may modify the tints by changing the diffuse color of the hair.
---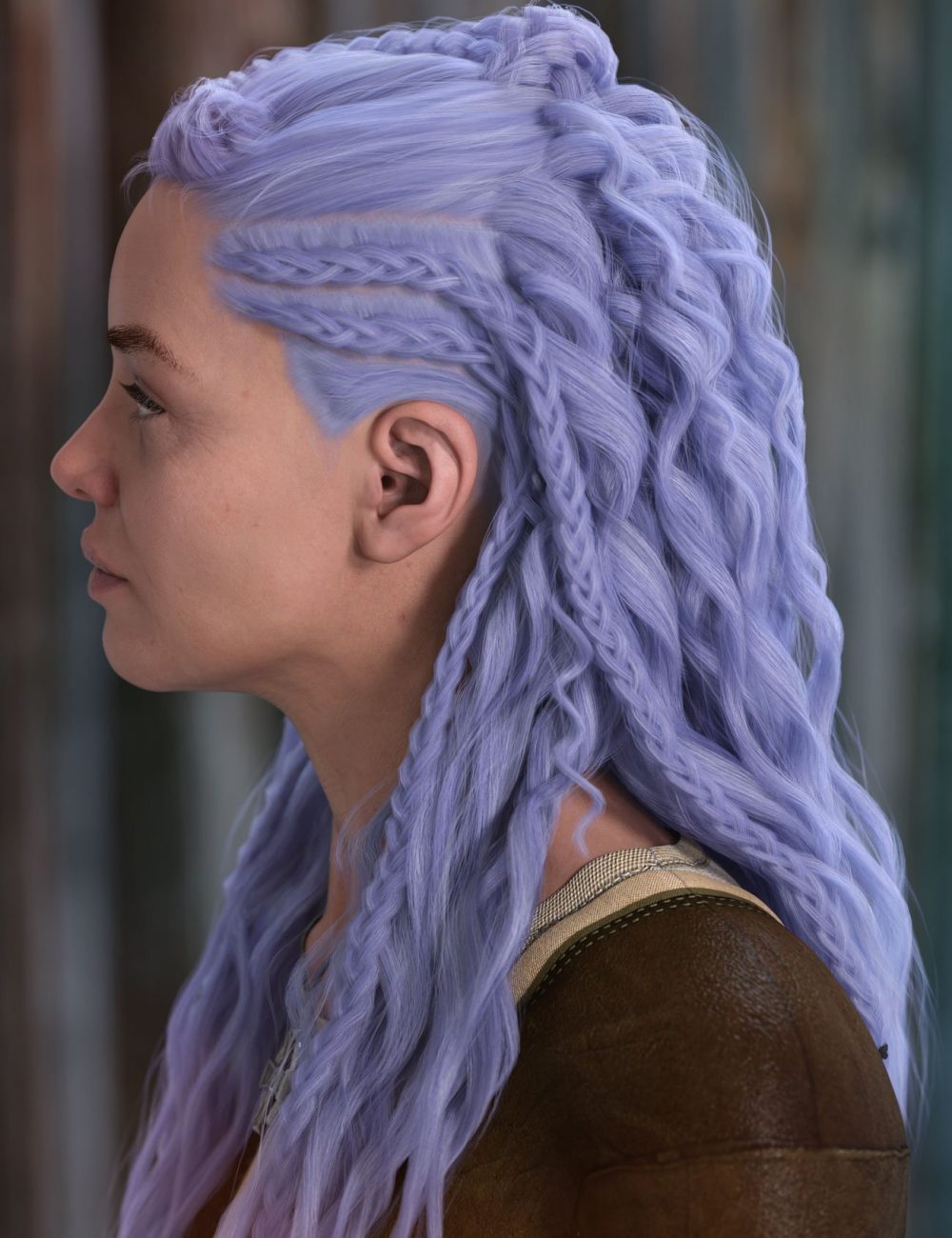 ---