Ekhel dress & shoes for Vicky 3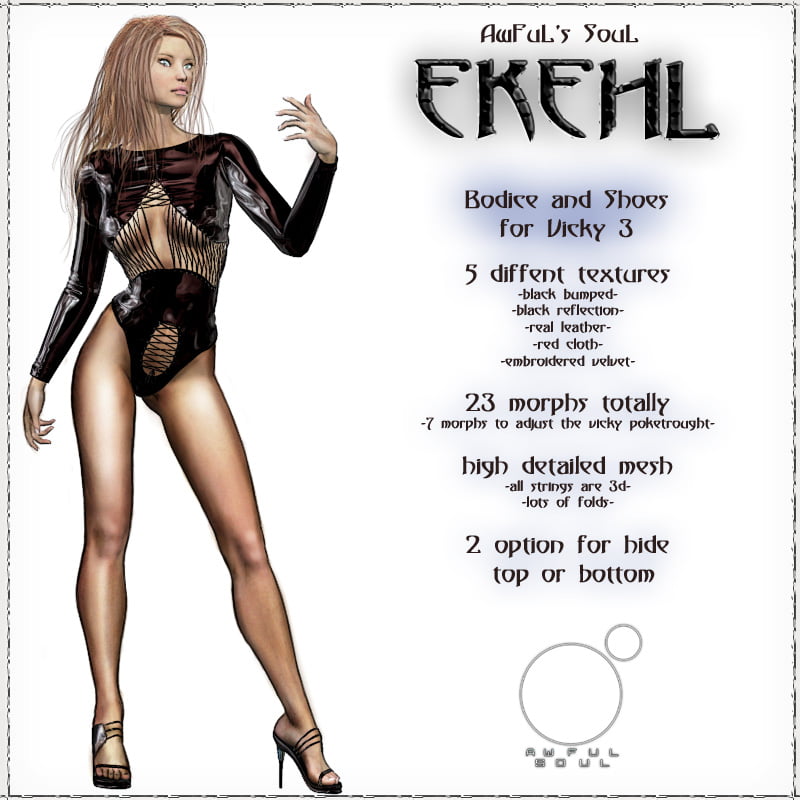 Ekhel is a very thight dress and for this reason some minor poke-through may happen. To help fix those issues
we have created several "Adjust" morphs, you will find the various "*Adj" morphs in the body of the dress.
if you don't want Vicky Jcm morphs to work simply load the dress before the model.
---