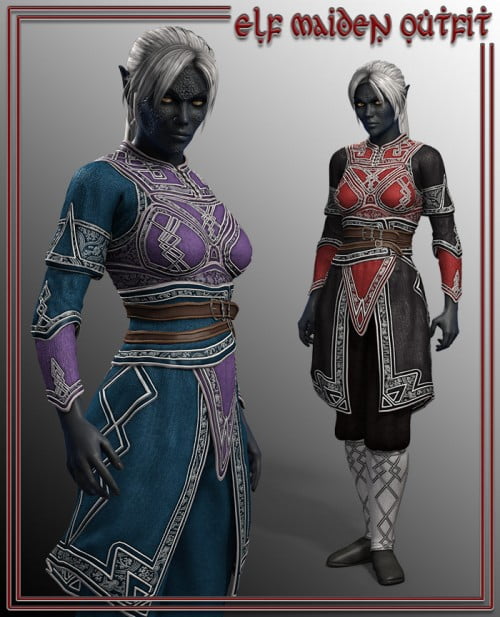 This new outfit comes in a set of 4 conforming parts. Each has been textured carefully to match the style of the outfit. 6 Color options are included with MAT files for easy application. Each part features completely flat mapping with no stretching, providing a great base for you to explore your own texturing ideas. All parts are covered by one single texture template which is included.
The outfit parts are loaded with the most popular Morphs and Characters. These include:
Morphs ++
Stephanie 4
She Freak 4
The Girl 4
V4 Elite
Aiko 4
Some of these characters feature scaling such as Steph 4. These will only work in Poser 8 and Pro 2010. In early versions of Poser the scaling should not be used since it is not supported. Even though a lot of the morphs are set up for superconforming, some will require adjustments directly to the clothing FBMs. These can be accessed by selecting the clothing figure's Body. Due to the clothing details and textures, some of the morphs will look distorted if dialed too high. Use combinations of morphs at lower values to achive better results.
Required Products:
Poser 5 – 8 Works best in Poser 8 & Pro 2010, Scaling only in Poser 8 & Pro 2010.
Victoria 4.2
Victoria 4.2 Morphs++
Victoria 4.2 Elite
Aiko 4
The Girl 4
She Freak 4
Stephanie 4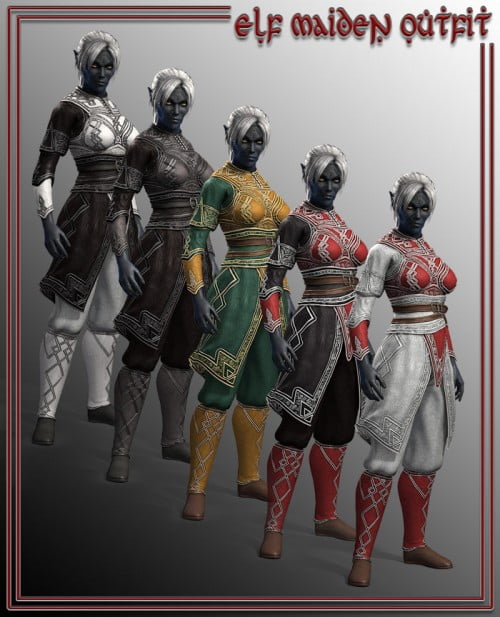 ---