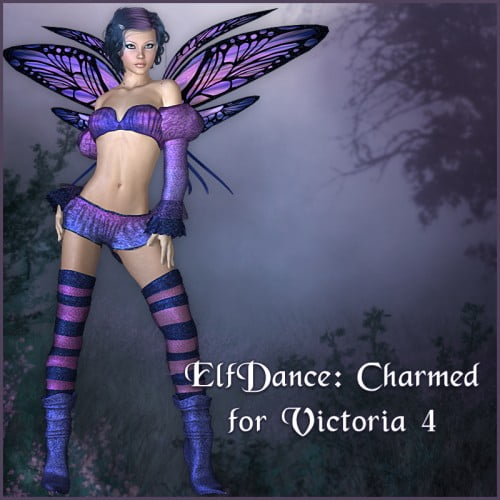 ElfDance: Charmed for Victoria 4
Add a bit of magic and enchantment to your runtime with Elfdance: Charmed for Victoria 4!
Victoria 4 will charm all in the creatures in the enchanted forest using this adorable fairy set!
The set consists of 7 conforming clothing items – Antenna, Lashes, Pantie, Sleeves, Stockings, Top, Wings.
The set also includes 7 Props with morphs – Crystal Ball, MagicWand LH, MagicWand RH, Moon, Moon Hangers, Purse LH, Purse RH.
Included are MAT poses to apply 6 highly detailed texture styles to all pieces.
Many full body and adjustment morphs have been added to all the pieces in order for them to fit Victoria 4.
All conforming items are crosstalking/super conforming.
NOTE ABOUT THIS SET AND ELFDANCE: CHARMED FOR AIKO3
This is NOT a refit or an update of the original.
This set comes with all new geometries, textures, uvs, morphs, and all new styles.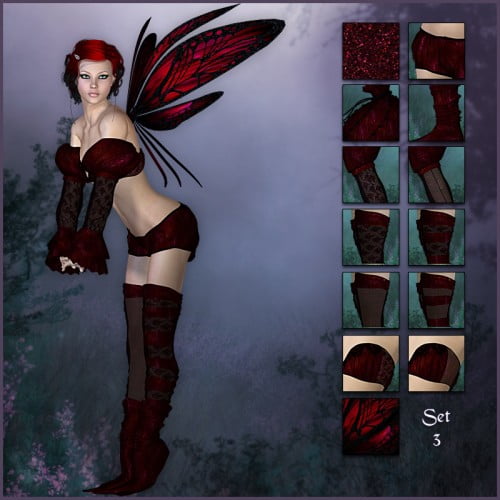 ---