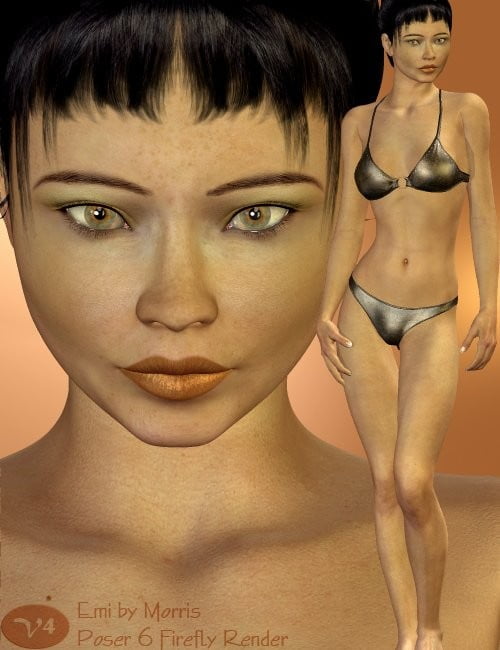 Emi is a gorgeous photorealistic texture package for Victoria 4!
Ultra detailed, right down to her fingerprints!
Included is the light set I used for the store renders.
I also included an interesting new way to apply make-up, rather then multiple make-up maps that just take up a lot of room and have a limited range to choose from, I used the Poser6 blender node. So with just 1 default natural head map, 3 make-up files and a few make-up masks (trans maps for make-up) I was able to include 20 Make-up MAT poses! But really by going in adjusting the color in the 'input2' value of the blender node, the sky is the limit! Have fun go from barely there subtle make-up to dark and wild!
Note you will see the make-up applied in the material room window, but it won't show up in the preview window until rendered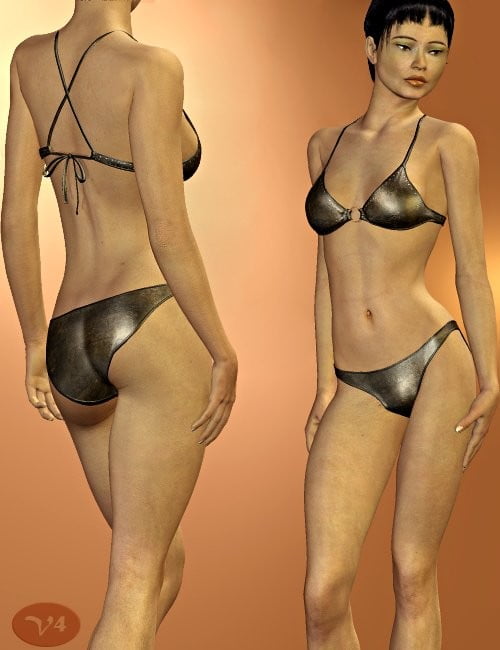 ---