Everyday Senior Citizen Props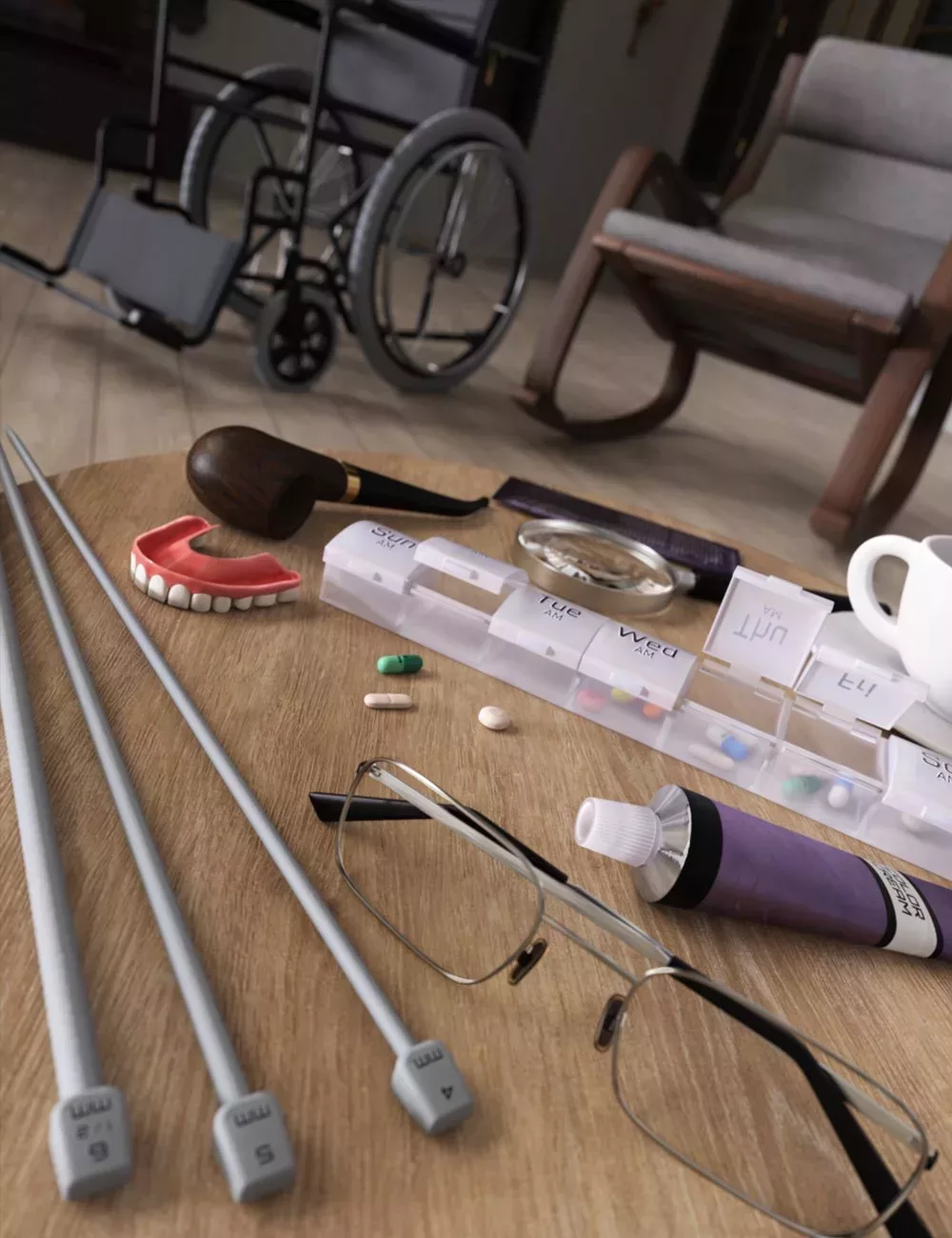 Everyday Senior Citizen Props is a collection of 28 versatile props that allow you to add variety to a scene.
ESCP is based on but not limited to common items that a senior citizen may use on a day-to-day basis, giving you the props needed to create a more realistic and diverse scene.
Use helpful aids for the mobility impaired, such as walkers, wheelchairs, or walking sticks. Or perhaps your characters just want to put their feet up in their comfy slippers in a relaxing rocking chair, or even dye their hair. Well, ESCP has you covered!
To help diversify the pack further, all props come with SD and HD textures, with some select props also including different color options.
Grab ESCP today!
Everyday Senior Citizen Props: (.DUF)
Zero Props:
HD Antique Pipe
HD Crutch:
Adjust Height
HD Cup
HD Dentures
HD Glasses:
Open Close
HD Hair Color Box Closed
HD Hair Color Box Open
HD Hair Color Conditioner
HD Hair Color Cream Closed
HD Hair Color Cream Open
HD Hair Color Lid
HD Knee Brace
HD Knitting Needle 2mm
HD Knitting Needle 3.25mm
HD Knitting Needle 4mm
HD Knitting Needle 5mm
HD Knitting Needle 6.5mm
HD Magnifying Glass
HD Medicine Organizer Day:
Open
HD Medicine Organizer Night:
Open
HD Rocking Chair
HD Saucer
HD Slipper Left
HD Slipper Right
HD Walker
HD Walking Stick
HD Wheelchair:
Wheels Twist
Footrests Twist
HD Yarn Ball
SD Antique Pipe
SD Crutch:
Adjust Height
SD Cup
SD Dentures
SD Glasses:
Open Close
SD Hair Color Box Closed
SD Hair Color Box Open
SD Hair Color Conditioner
SD Hair Color Cream Closed
SD Hair Color Cream Open
SD Hair Color Lid
SD Knee Brace
SD Knitting Needle 2mm
SD Knitting Needle 3.25mm
SD Knitting Needle 4mm
SD Knitting Needle 5mm
SD Knitting Needle 6.5mm
SD Magnifying Glass
SD Medicine Organizer Day:
Open
SD Medicine Organizer Night:
Open
SD Rocking Chair
SD Saucer
SD Slipper Left
SD Slipper Right
SD Walker
SD Walking Stick
SD Wheelchair:
Wheels Twist
Footrests Twist
SD Yarn Ball
Materials:
HD Antique Pipe
HD Crutch
HD Cup and Saucer
HD Dentures
HD Glasses
HD Hair Color Box Black
HD Hair Color Box Blonde
HD Hair Color Box Brown
HD Hair Color Box Grey
HD Hair Color Color Cream
HD Hair Color Conditioner
HD Knee Brace
HD Knitting Needles
HD Magnifying Glass
HD Medicine Organiser Day
HD Medicine Organiser Night
HD Rocking Chair
HD Slippers Black
HD Slippers Blue
HD Slippers Brown
HD Slippers Grey
HD Slippers Red
HD Walker
HD Walking Stick
HD Wheelchair
HD Yarn Ball Black
HD Yarn Ball Blue
HD Yarn Ball Brown
HD Yarn Ball Green
HD Yarn Ball Red
HD Yarn Ball White
SD Antique Pipe
SD Crutch
SD Cup and Saucer
SD Dentures
SD Glasses
SD Hair Color Box Black
SD Hair Color Box Blonde
SD Hair Color Box Brown
SD Hair Color Box Grey
SD Hair Color Color Cream
SD Hair Color Conditioner
SD Knee Brace
SD Knitting Needles
SD Magnifying Glass
SD Medicine Organizer Day
SD Medicine Organizer Night
SD Rocking Chair
SD Slippers Black
SD Slippers Blue
SD Slippers Brown
SD Slippers Grey
SD Slippers Red
SD Walker
SD Walking Stick
SD Wheelchair
SD Yarn Ball Black
SD Yarn Ball Blue
SD Yarn Ball Brown
SD Yarn Ball Green
SD Yarn Ball Red
SD Yarn Ball White
Textures Include:
192 Texture, Base Color, Height, Metallic, Normal, Roughness, Translucency, and Transparency Maps (512 x 512 to 4096 x 4096)
Daz Studio Iray Material Presets (.DUF)
---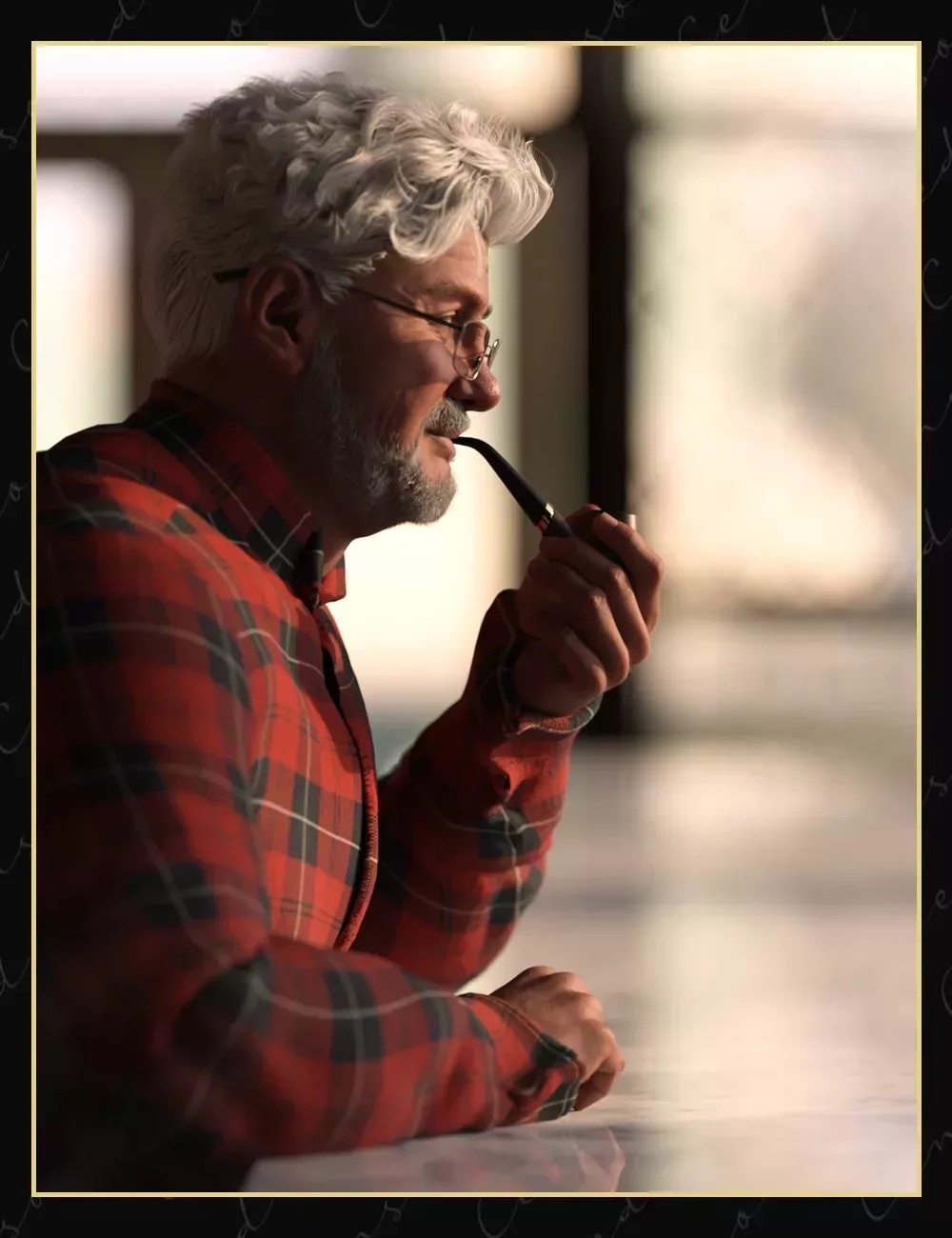 Download from QtyFiles Service
---