Exnem Kitchen Tools vol.1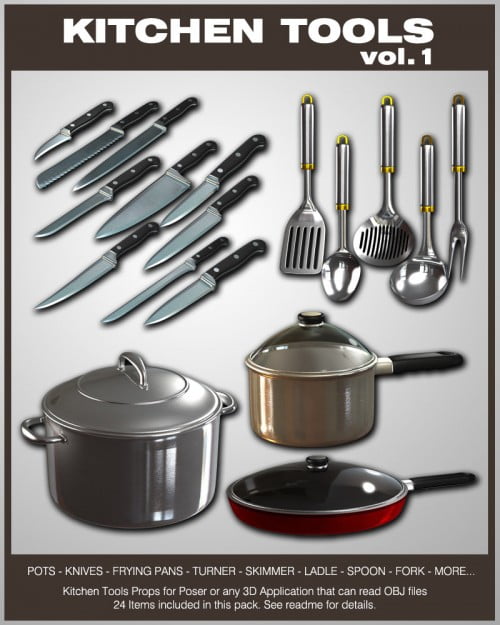 This product brings you a collection of assorted kitchen accesories and tools.
Each model comes with 2048×2048 pixels textures for good closeups and detail. Each model also comes with a default MAT that will let you render them with ease and achieve beautiful renders even on very simple or bad lit scenes.
This is the first part of the collection and includes the following items:
Big Pot
Small Pot with Handle
Frying Pan
Square Grill Pan
Big Crystal Lid
Small Crystal Lid
Metal Lid
Mug
Tool Hanger
Big Spoon
Fork
Ladle
Skimmer
Turner
Bread Knife
Carving Knife
Cleaner Knife
Cook Knife
Cutlet Knife
Fillet Knife
Ham Knife
Peeling Knife
Puntilla Knife
Vegetable Knife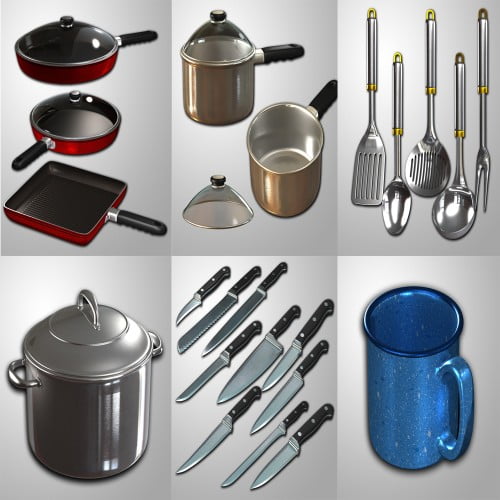 ---