Exnem Skin Type 6 for Genesis 8.1 Female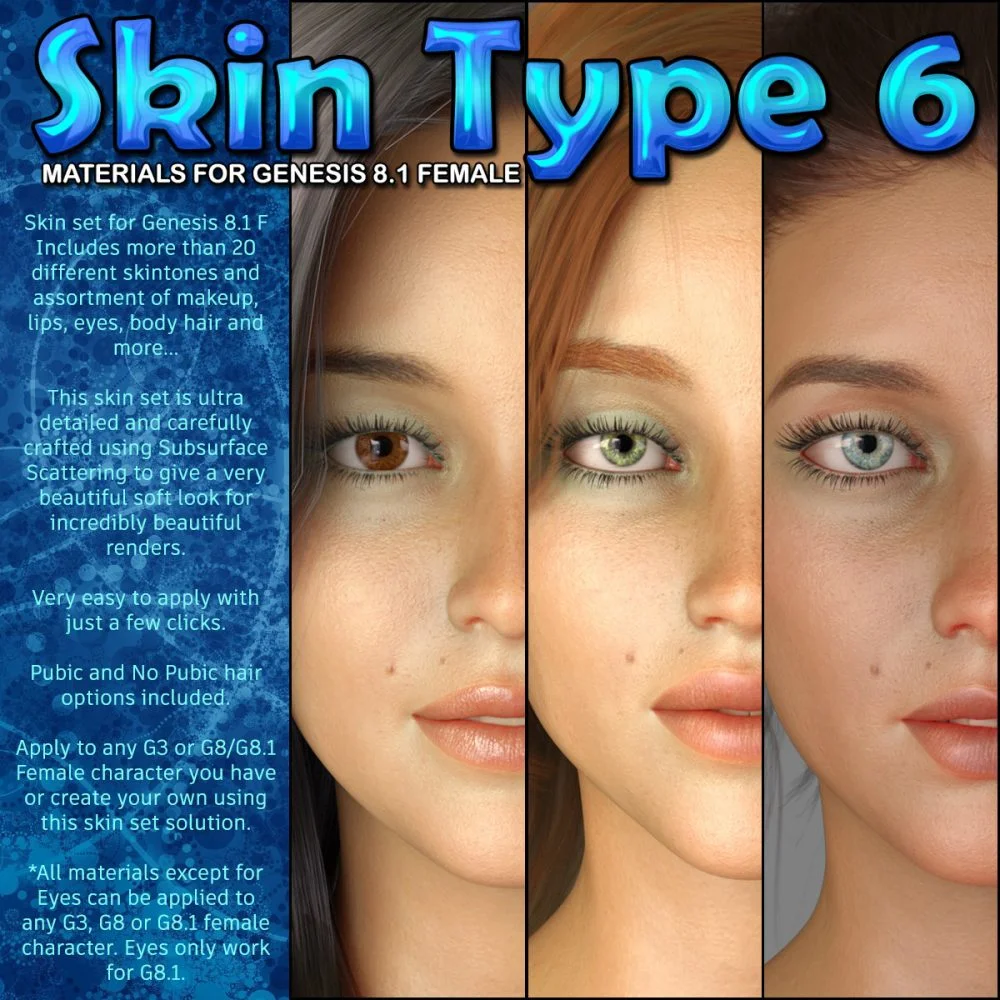 ---
This is a skin set for Genesis 8.1 Female. It contains everything necessary to create high quality characters to render on DAZ Studio 4.9 upwards using Iray renderer.
This package contains 26 different skintones that can be applied to characters with a single click. Also includes an assortment of different options like lip colors, makeup, eyes and more.
All skintones are ultra detailed and carefully crafted using Subsurface Scattering and translucency to give a very beautiful soft look for incredible high quality renders.
Included are pubic hair and no pubic hair options.
Everything in this package except for the eyes can be applied to any G3, G8 or G8.1 female characters. Eyes only work on G8.1 and G8 female (You must have the Genesis 8.1 update installed).
All the contents of this package come neatly grouped in numbered folders to make it as easy as possible to use. The following folders and options are included:
1-Base Skin, 2-Skintone, 3-Body Hair, 4-Gloss, 5-Eyes, 6-Makeup, 7-Lips, 8-Extras
To use simply load your genesis 8.1 character and while selected go through the folders located in "Genesis 8 Female" or "Genesis 8.1 Female" in order, applying whatever you need, starting with the Base Skin, then a skintone, etc. If you have already applied makeup and want to go back to changing something from previous folders please first use the "Makeup OFF" option or the face might look white, then simply re-apply makeup as necessary.
The extras folder includes options to control bump map strength, depending on the light and closeup distance of your renders you might want to change this setting to suit your needs.
---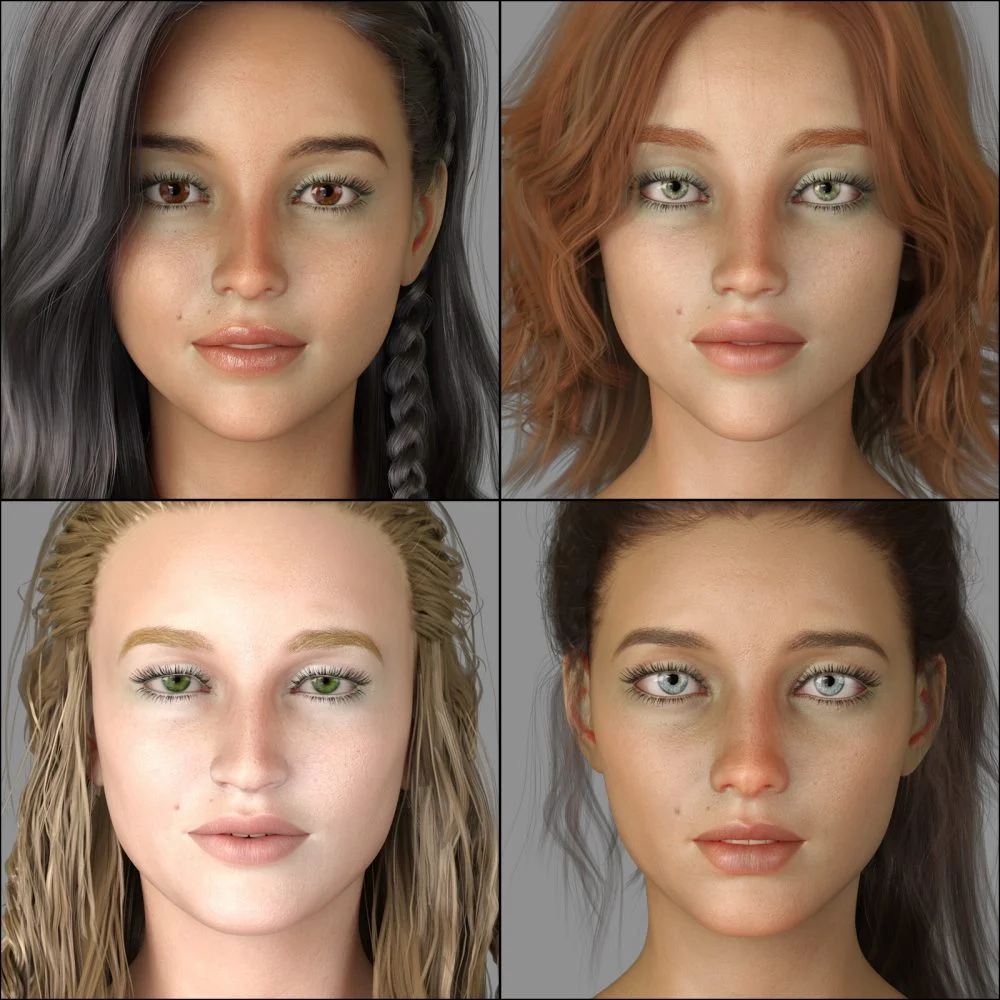 Download from QtyFiles Service
---