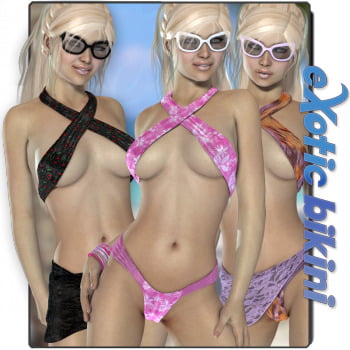 Exotic bikini is a set of six conforming items for Victoria4, Aiko4, Stephanie4 and Elite.
With 10 different Mat style options for bikini, and 5 mat files for accessories!
Bra includes 44 morphs and pantie 22 morphs and adjust morphs, plus special movement
morphs, bra also includes morphs to show breasts, skirt with 29 morphs.
All accessories come also with special morphs for fitting and adjusting.
Included in pack:
1. Bra
2. Pantie
4. Skirt
5. Glasses
6. Bracelet 1
7. Bracelet 2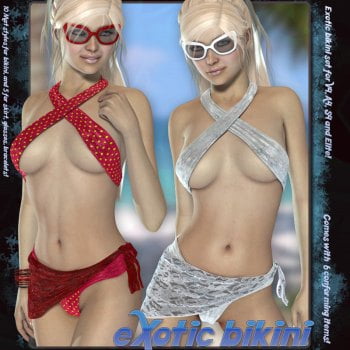 ---