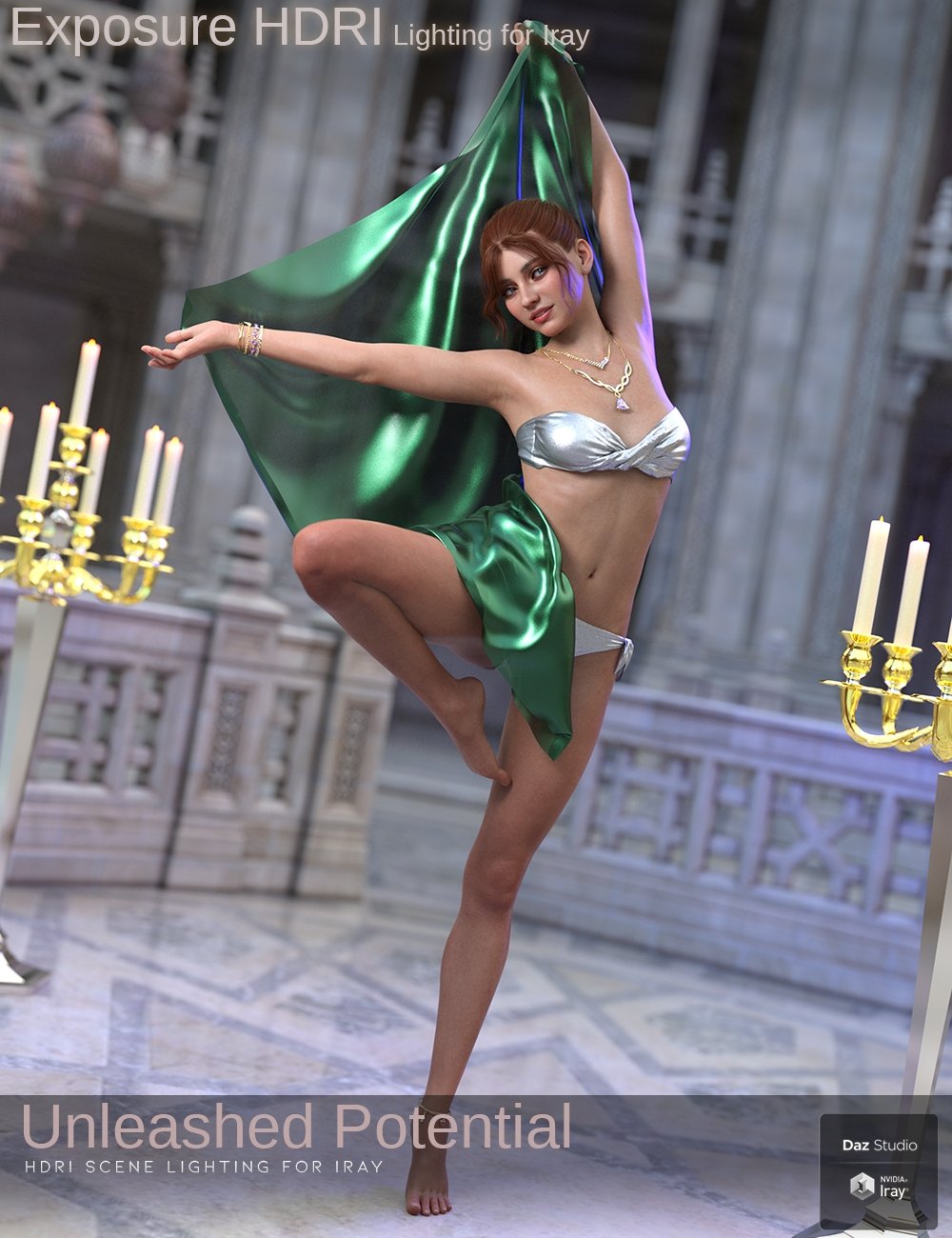 With Exposure HDRI Lighting, you get amazing, satisfying, and accurate results quickly by rapidly customizing a unique lighting setup for your scenes.
Exposure HDRI Lighting gives you 20 one-click HDRI environments optimized for figure renders, as well as a customizable point light rig that gives superb results with studio scenes and portraits using Iray. This product also includes individual point lights, color presets for the point lights, tone map options, and render quality presets.
There are plenty of options to customize your scene, including dome rotation presets, dome intensity, environment tint options, and bloom options. Plus, each HDRI has a monochrome version so you can quickly modify the lighting effects in your scenes. Also included are 5 scene presets that contain the lighting setups used for the Exposure HDRI promo images.
Exposure HDRI Lighting gives you unlimited combinations for your unique creations!
Exposure HDRI Lighting (.DUF)
Lights:
07 Light Rig Sets
01 Light Rig Reset Pose
12 Light Rig Rotation Poses
01 Light Rig Rotation Reset Pose
09 Point Light Presets
17 Light Color Options
10 Light Intensity Options
01 Render Emitter On/Off Option
Iray Render Settings:
20 Color HDRI Options
20 Mono HDRI Options
18 Dome Rotation Options
13 Dome Intensity Options
01 Dome On/Off Option
01 Ground On/Off Option
09 Environment Tint Options
01 Lighting Blur On/Off Option
05 Bloom Filter Options
01 Bloom Filter Off Option
07 cm2 Options
01 cm2 Default Option
06 Film ISO Options
01 Film ISO Default Option
10 F/Stop Options
01 F/Stop Default Option
07 Gamma Options
01 Gamma Default Option
10 Saturation Options
01 Saturation Default Option
06 Tone Mapping Options
01 Tone Mapping Reset Option
05 Vignette Options
01 Vignette Reset Option
02 White Point Options
01 White Point Reset Option
04 Render Quality Options
Scenes:
05 Promo Scene Presets
Textures Include:
40 HDRI Maps (4096 x 2048)
Daz Studio Iray Render Settings (.DUF)
---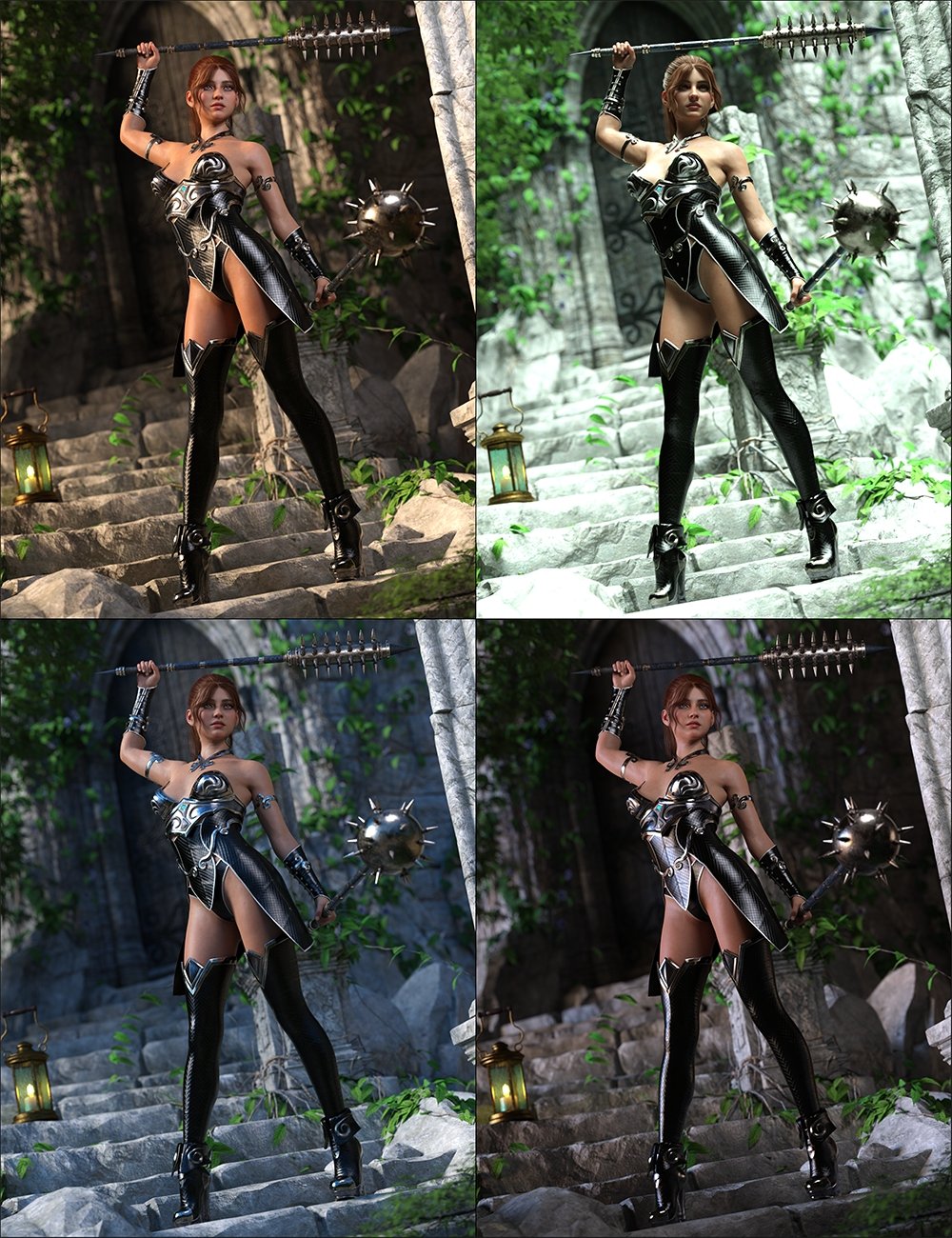 Download from QtyFiles Service
---