Fabric Basics Lace for Iray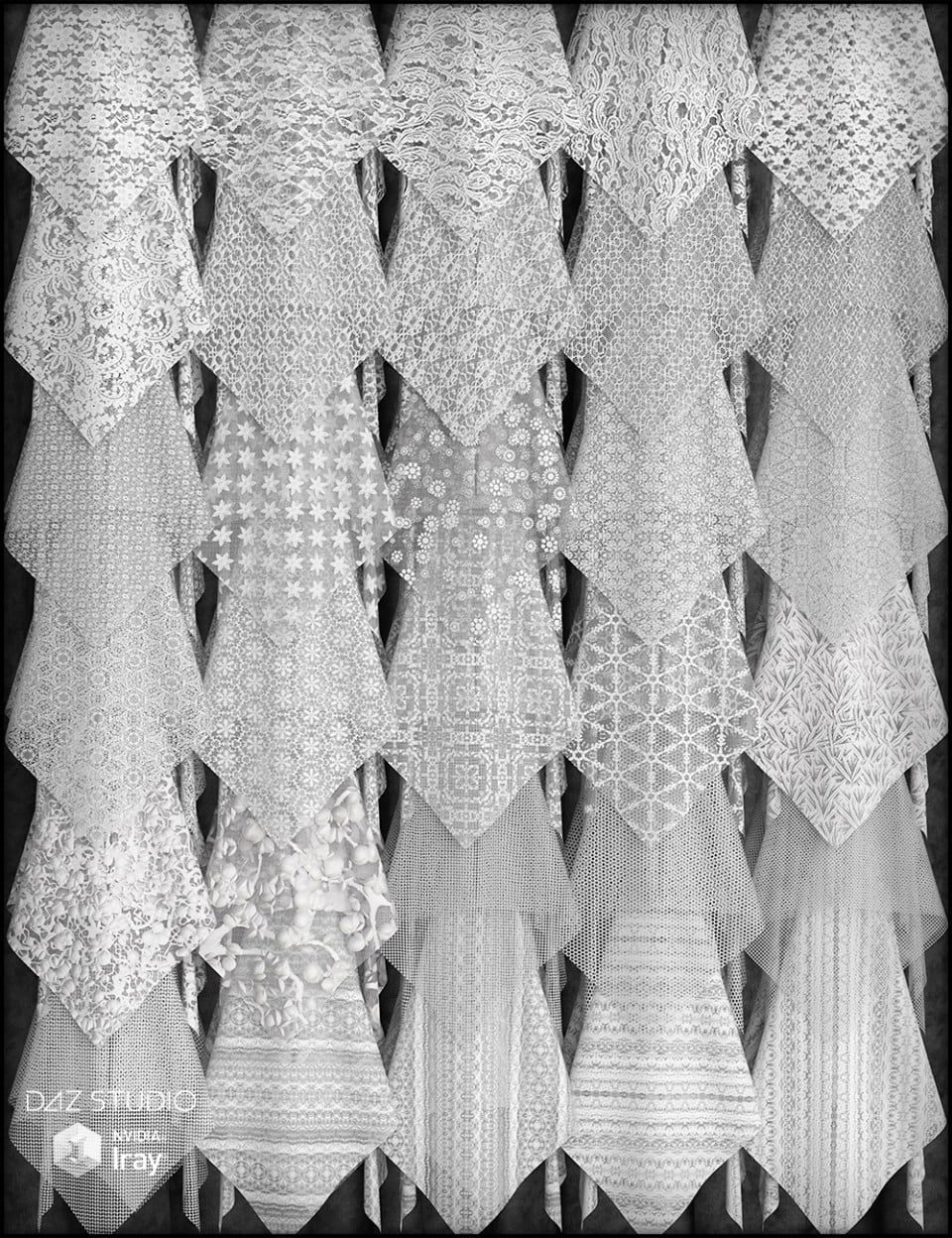 30 easy full shader presets of lace designs, and 16 partial shader presets for Daz Studio Iray. The partial presets allow you to remove the transparency if desired and easily change the number of times the patterns repeats. They are very easy to use, select your object in the scene tab, the material zone in the surface tab, and apply the preset, then adjust how large the pattern is with the tiling adjustments. These also look very nice applied to geometry shells: Create menu ; New Geometry Shell. This set is compatible with Fabric Basics Mix and Match for Iray for even more customization options.
This is a merchant resource! See the readme for details. 3Delight presets are not included, however the Iray presets render quite lovely in 3Delight without any adjustment or converting.
This product includes:
1 DSON Core Installer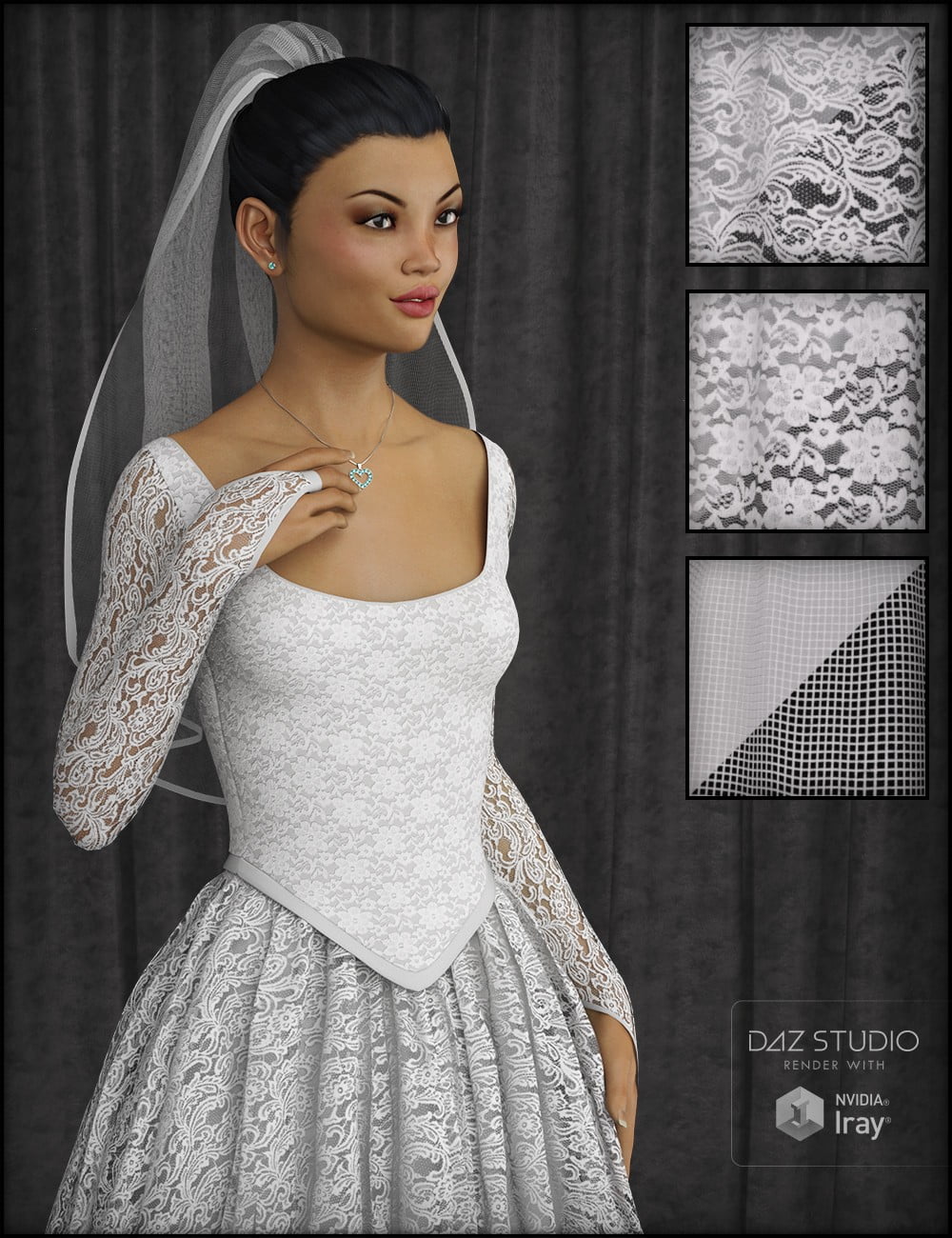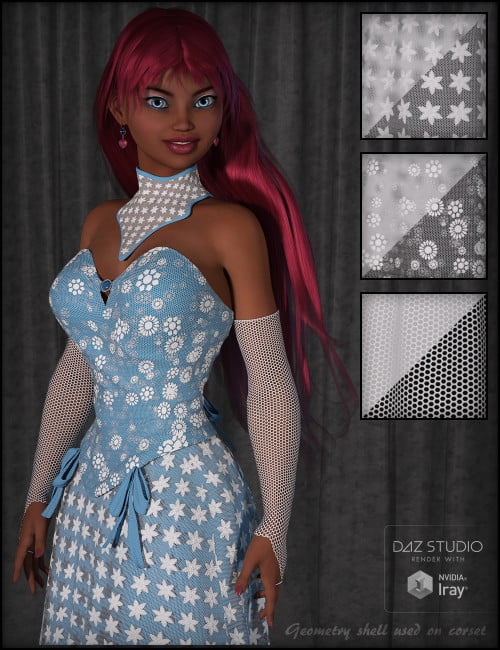 ---