Fantasy Girls: Amaya – Dragontouched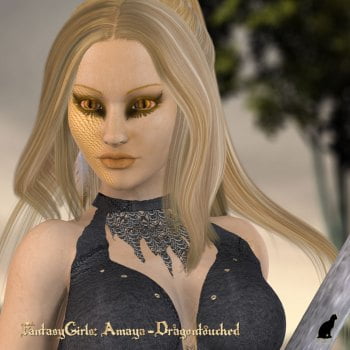 Amaya is a beautiful and unique character. Amaya is a warrior of the dragontouched. A barbarian tribe, descendants of the gold dragon Areai Goldlight. Her people are powerful Mystics, Sorcerers and Shaman. They bear the mark of their dragon bloodline.
The Dragontouched have great power over nature and magic and as such are able to disguise their dragon characteristics when needed. For this reason Amaya comes with both a dragontouched and human version. Amaya includes a partial custom face morph for her lips and nose. These morphs are combined with DAZ morphs to achieve her unique and beautiful face. She also includes a custom ear morph which can be applied seperately for use on other characters. Amaya includes a highly detailed fantasy second skin which is also included in PSD format for use with your other favorite unimesh characters. Amaya also include 2 pairs of feather earrings and a sword to offer a complete package for all of your renders. There is no postwork on the promotional images except for composition.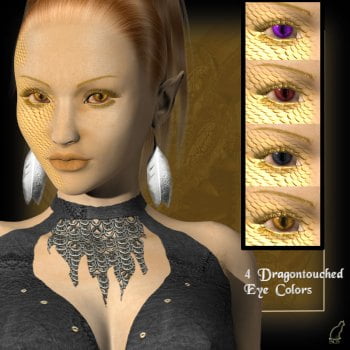 ---