Fantasy Rogue Outfit for Dawn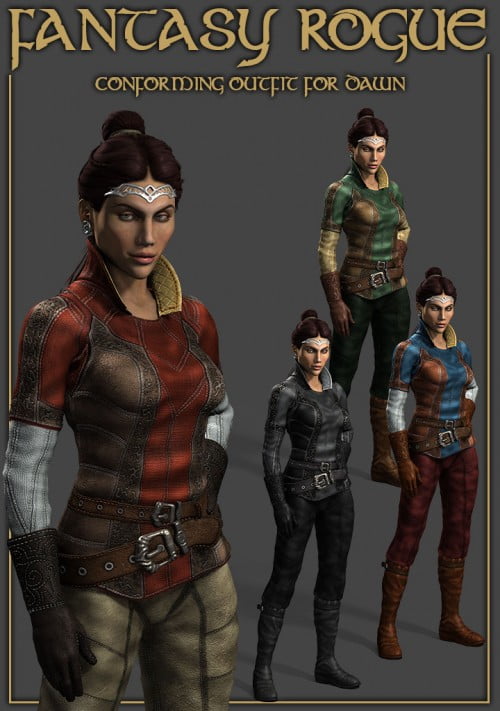 This new outfit comes in a set of 5 Conforming parts. Each part has been textured carefully to match the style of the outfit. Each part features completely flat mapping with no stretching, providing a great base for you to explore your own texturing ideas. All parts are covered by 1 texture template which is included.
The following FBMs are included in the outfit:
Body Builder
Bulk
Voluptuous
Supermodel
Breast Cup A
Breast Cup B
Breast Cup D
Breast Cup E
Breast Natural
This outfit is setup with Superconforming FBMs. The supported morphs of the outfit will follow the morphs of Dawn automatically. Adjustments can be made manually by selecting any part of the outfit and using the dials to adjust as desired.
This version of the product is for Poser and it is rigged with Weight Maps which are only supported in Poser 9, Poser Pro 2012, Poser 10, and Poser Pro 2014.
---