Fantasy S Dimension_GoldBikini_003_For G8Female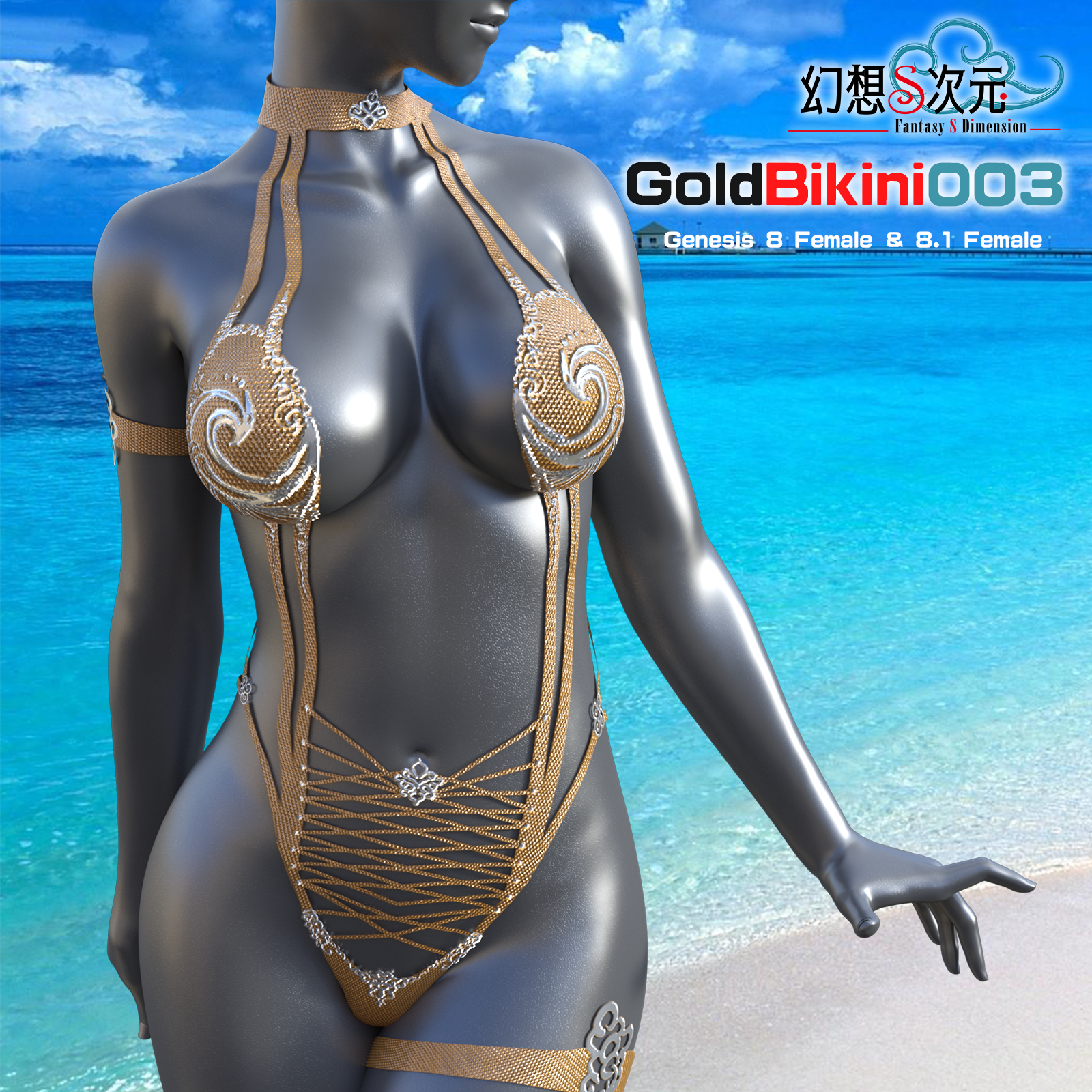 Usage tips/limitations:
1.Regarding Clothing Color Adjustment,There is a base color that shows gold , Remove the base color map to show silver
2.Regarding Morph, Morph05 & Morph05 If the value is adjusted to -100, The position of the clothing can not be displayed ,But the rendering will have subtle flaws,Please decide for yourself whether to use.
3.Regarding Textures
(1)FSD_GoldBikini003_Base_Color.png put "Base Color" channel , Base Color choose None can show silver.
(2)FSD_GoldBikini003_Metallic.png put "Metallicity 0.8% & Metallic Flakes Weight0.3%"two channels.
(3)FSD_GoldBikini003_Mask.png put "Cutout Opacity"channel.
(4)FSD_GoldBikini003_Normal.png put "Normal Map"channel.
---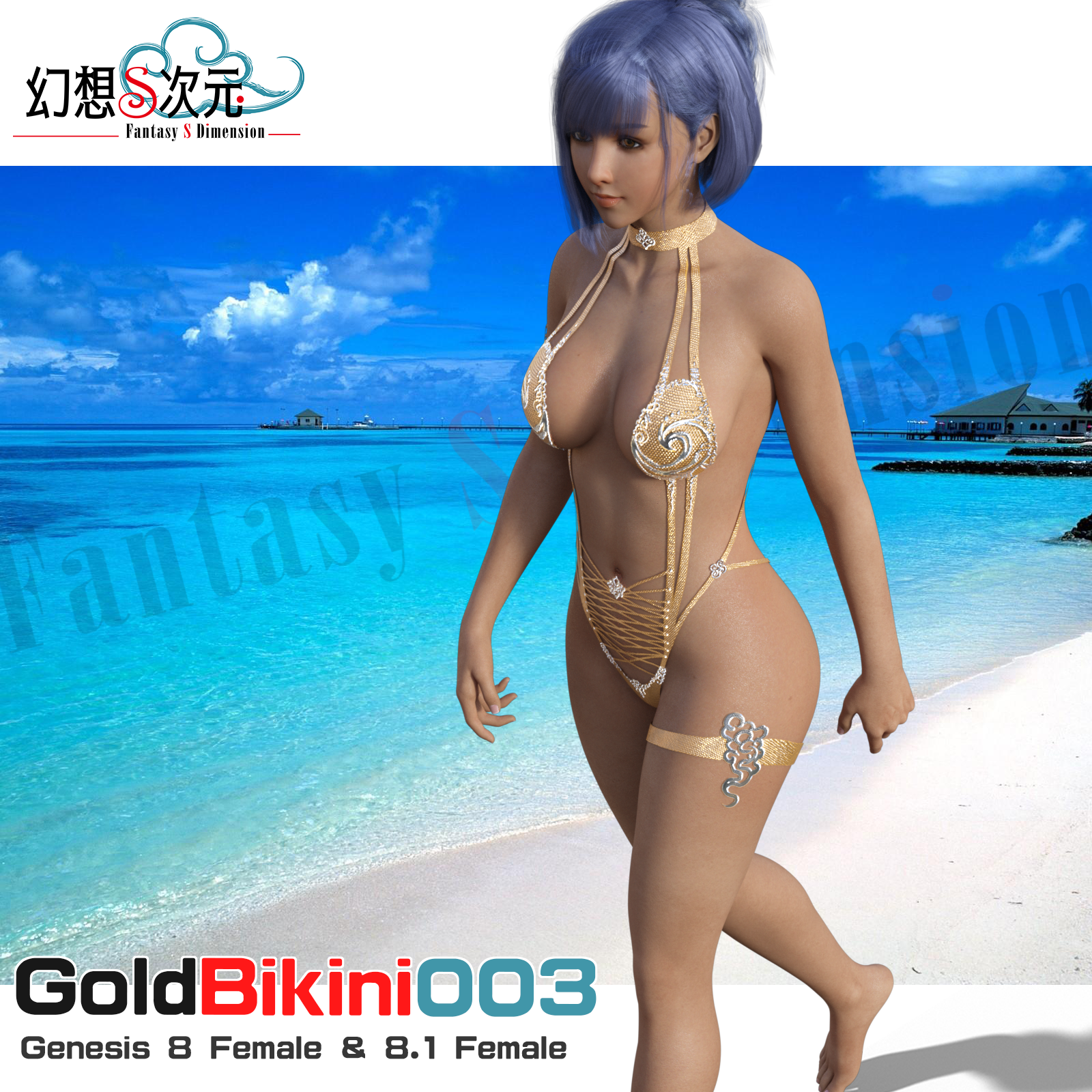 Download from QtyFiles Service
---