Far From Home – Roman Legionary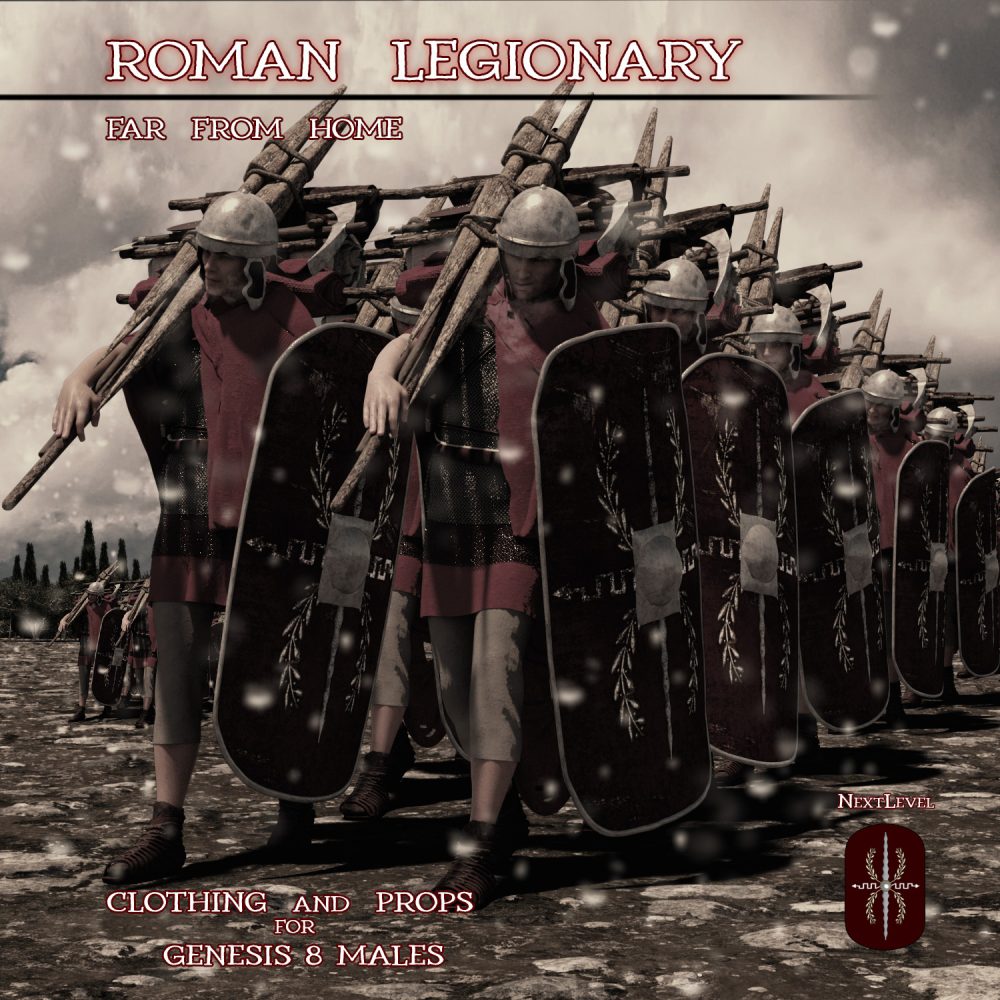 ---
Far From Home – Roman Legionary
Beginning around 100 BCE, the Roman army underwent extensive reforms that completely changed the very fabric of the Roman legion. These were the Marian reforms, and they were born out of necessity due to unchecked incursions in to Roman territory. These reforms would result in the Roman legion that has become such a powerful force of popular imagination.
Prior to these reforms, wealthy statesman populated the legions by recruiting only land-owning citizens. These citizen-soldiers would remain with their legion until the conclusion of the campaign. After the Marian reforms, the legion was transformed into a professional standing army. Any citizen was allowed to sign up for 20 years, and the legion was not disbanded after campaigns as before. This meant that veteran knowledge that could only come through battle was retained within the legion, and passed on from the seasoned veterans to raw recruits.
Not only did the Marian reforms alter the composition of the legions, but these reforms changed long-accepted fighting doctrine as well. The maniple unit was abandoned for the cohort system, with each cohort comprised of six centuries. A legion at full-strength had ten cohorts. The Roman state now paid for and supplied legionary gear, lifting that expensive burden from the masses who joined. Perhaps one of the most important changes to legion fighting-doctrine was that each legionary was required to carry their own gear. The sarcina – legionary marching pack – contained everything that the individual soldier would need to entrench, fight, march, and eat for several days. This essentially freed the legion of being tied down to large and vulnerable baggage trains. The legionaries carried so much gear that they gave themselves the moniker "Marian's Mules."
With the fall of the Republic, this professional army of Roman legions would then become the Imperial Roman Legions that conquered the Mediterranean.
Roman Legionary is a dForce required object, and will not work well without it. Pose the figures, simulate, and then add the props for the best results.
---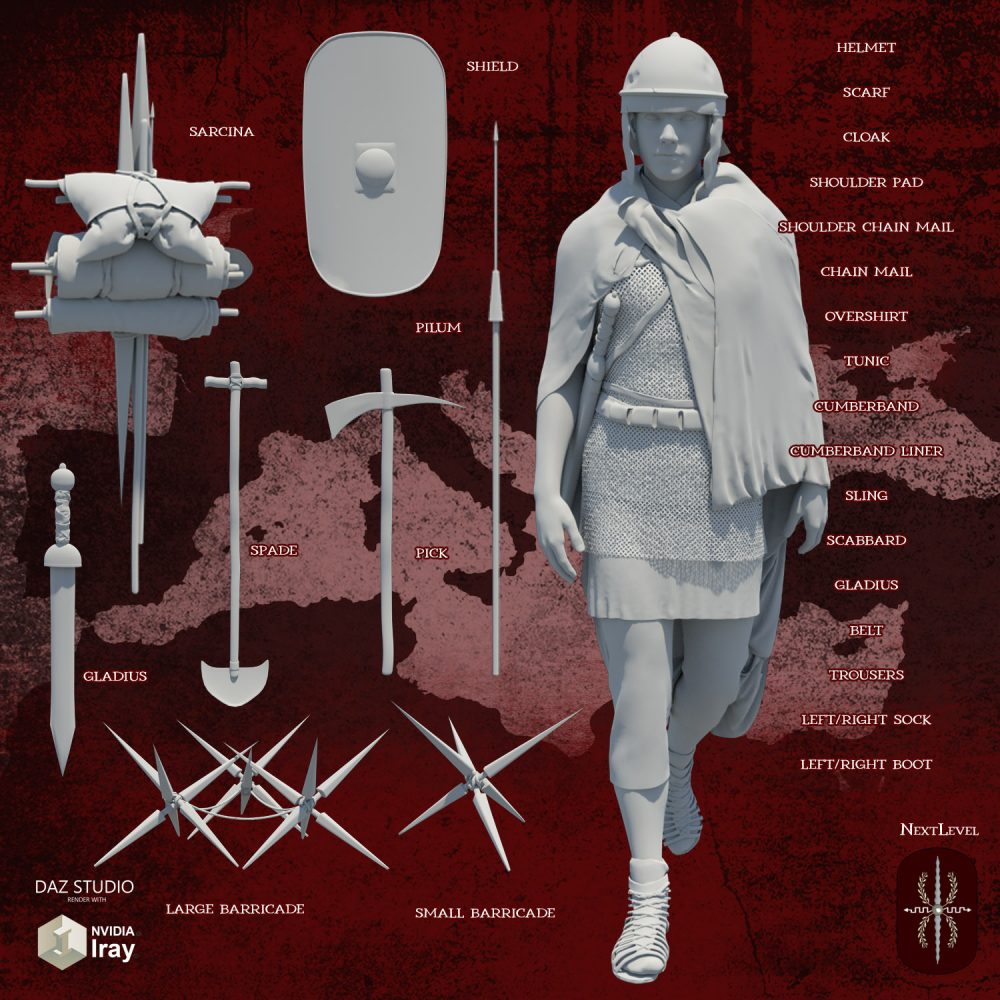 ---