Fashionista : Esmeraude for V4.1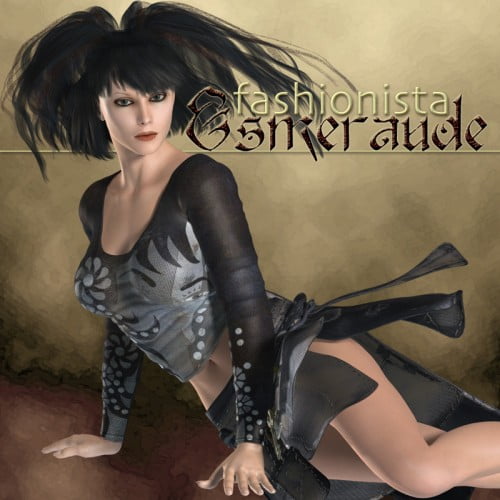 This product relies heavily on the use of Poser's material room,
and therefore will not function as shown in Daz Studio.
As a result, use of this product in Daz Studio is not currently supported.
To use Esmeraude's brows, you must first select the eyebrow bodypart
on V4.1 in the parameters tab and set 'visible' to ON.
I strongly recommend also checking OFF 'visible in raytracing'
and 'casts shadows'.
Esmeraude's textures use displacement maps. Be sure to check 'use
displacement maps' in the firefly renderer to ON.
Area renders may be necessary for true color matching with this product.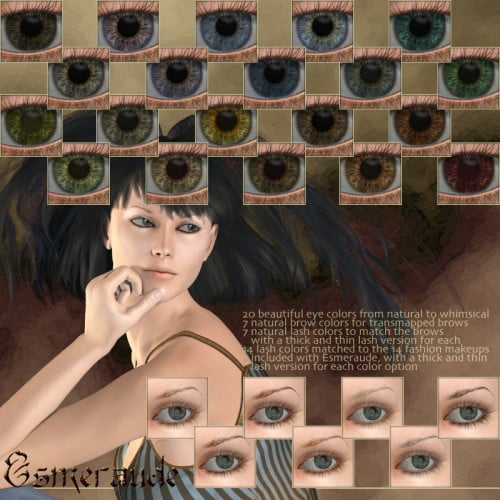 ---