FASHIONWAVE Dolce Vita for M4 H4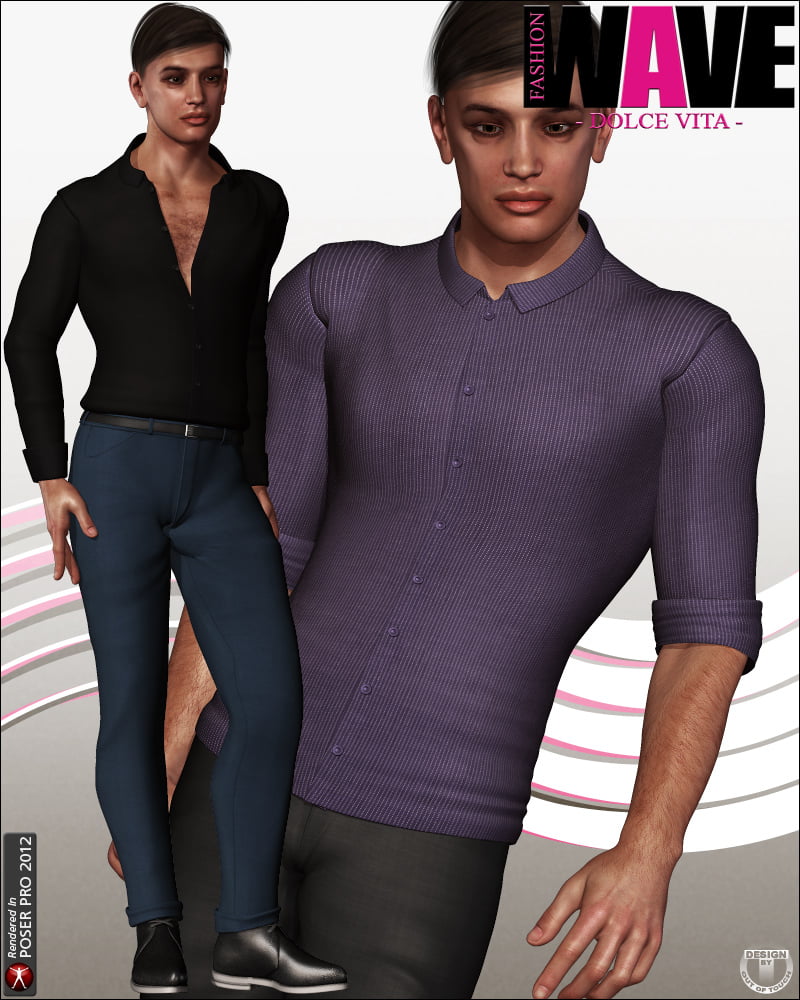 FASHIONWAVE Dolce Vita is a high quality conforming casual suit outfit for Michael 4, coming with 6 individual parts, that match perfectly,
but can be worn seperately too. Included is a slim-fitted Chino Pants, a slim-fitted buttoned Shirt with longarms, a 2-buttoned jacket,
a pair of leather boots and a slim tie. All clothing objects have been created with special care for datails and are carefully UV mapped.
——————————————————–
What you get with this package:
——————————————————–
06 Geometry Files
06 Super-Conforming Clothing Figures for M4 with Morphs
06 Full Clothing Texture Styles
06 Textures for the Jacket (3500×3500)
06 Textures for the Pants (4000×4000)
06 Textures for the Shirt (4000×4000)
01 Transmap for the Shirt (4000×4000)
06 Textures for the Shoes (3000×3000)
06 Textures for the Tie (2500×2500)
Matposes:
37 Matposes
Requirements: Poser 5 or higher; Michael 4 @ Daz3D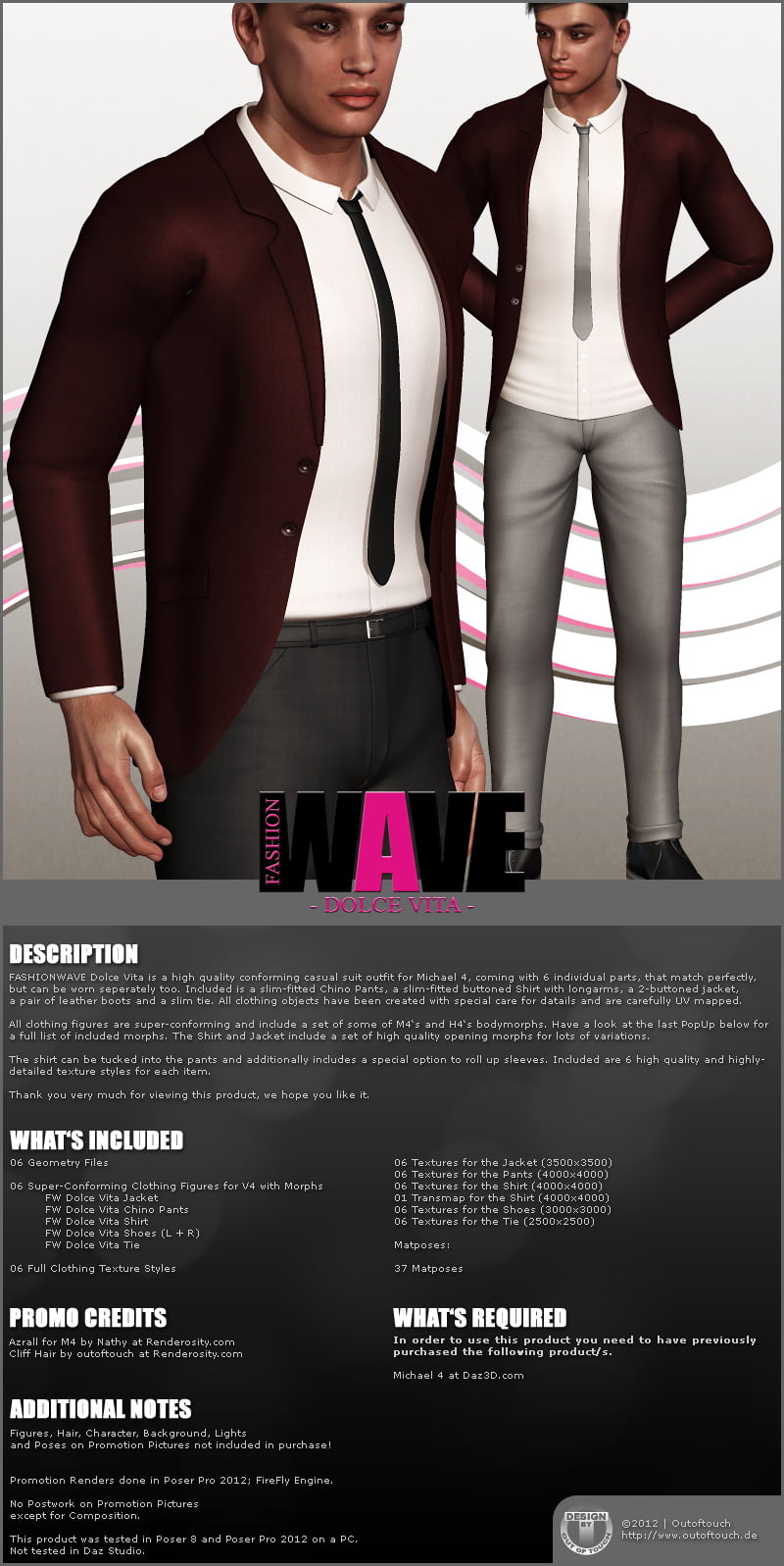 ---