FASHIONWAVE Wild One for V4 A4 G4 GND4.2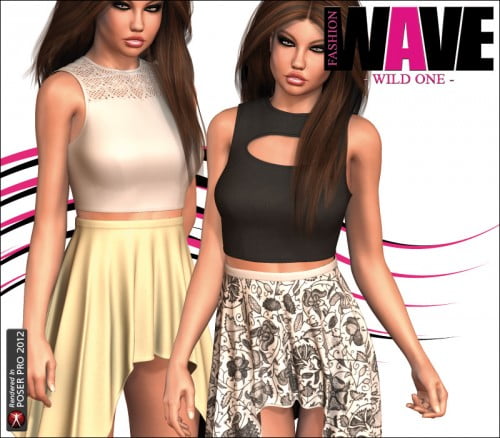 Feel the summer dream with FASHIONWAVE Wild One. This package brings you a high quality conforming high-waisted skirt & top, coming with 4 high quality texture styles for you to choose from. All items include several morphs for V4++, V4 Elite, Aiko 4, The Girl 4 and Girl Next Door 4.2.
You can choose between two different skirt version. The "conforming" version follows V4's legs movement automatically. The "Non-Conforming" version needs to be posed with the included bodyhandles.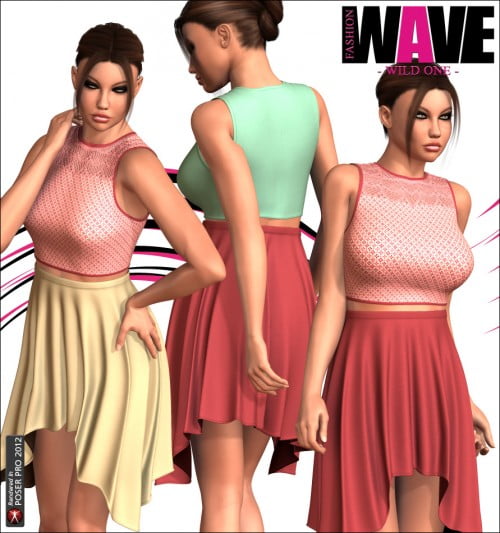 Download from QtyFiles Service
www.renderosity.com/mod/bcs/fashionwave-wild-one-for-v4-a4-g4-gnd4-2/94843
---