Firefly Dressing Bundle V4.2 /Elite/Aiko4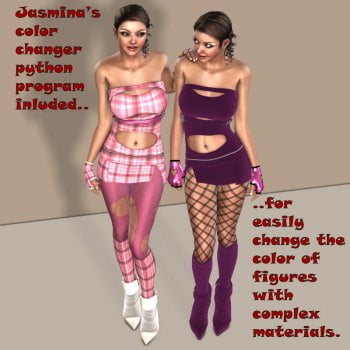 What is included in the package :
11 high quality figures (Bra, Top, Lower Top, Skirt, Shoes, Pantyhose, Socks, Gloves, Panty, Top
belt, Chain Belt).
450 Morphs with V4.2 Elite, muscle, aiko. Skirt has a special magnet engineered
dynamics for realistic view and fully comforming functionality (Check Renders..)
There is also a pose for Victoria 4 to use shoes perfectly.

Download from QtyFiles Service
---