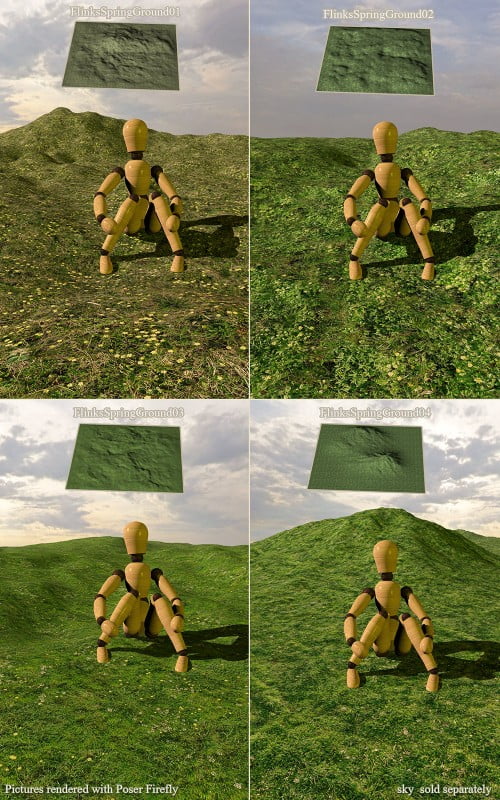 "Flinks Spring Ground" contains:
15 different spring ground objects in the Poser and Obj format.
15 different tileable spring ground textures
These are the same textures as in the "spring ground" texture package. Only in lower resolution (1200×1200) and can be easily replaced by the higher-resolution texture package if needed.
15 spring ground materials for Poser
15 material presets for DAZ Studio 4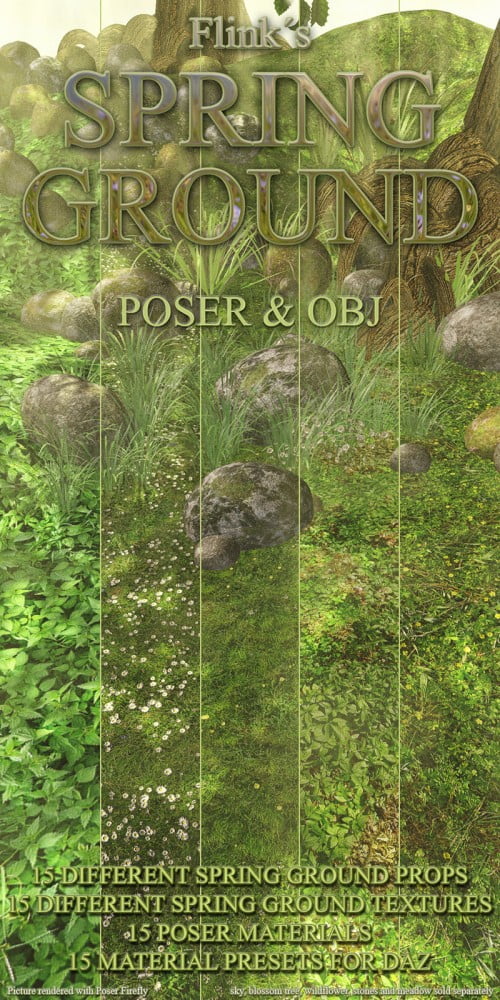 ---