Folkvangar is Enchanted II


A pack of 10 enchanted backgrounds, provided in high quality jpg format, 300dpi. Size: 2000 x 2500
To create the most fantastic and professional artworks.
For all your commercial and personal Projects.
Each one is absolutely unique and was made with a great passion and dedication. You won't find another set so detailed and enchanted! The most fantasy enviroments full of magic and color!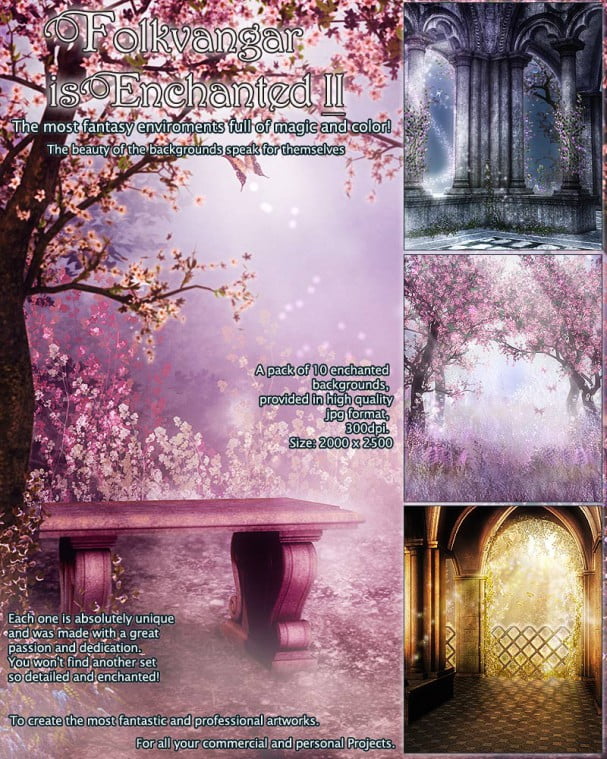 ---