Folkvangar's Where the Fairies Live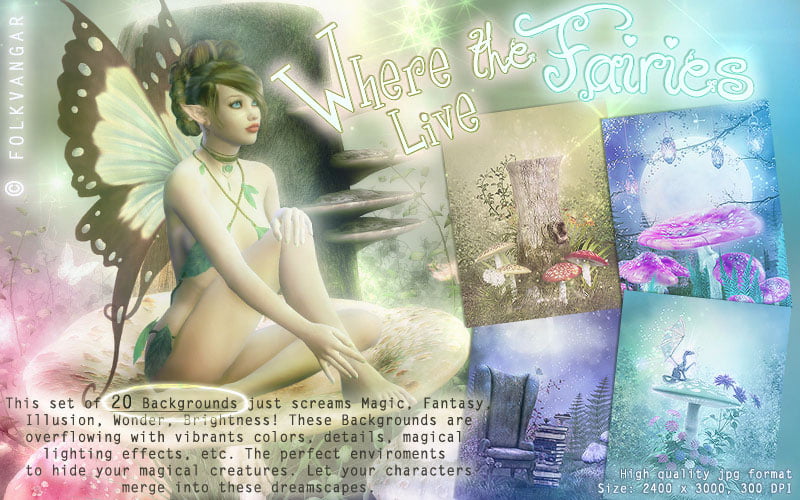 This set of 20 Backgrounds just screams Magic, Fantasy, Illusion, Wonder, Brightness! These Backgrounds are overflowing with
vibrants colors, details, magical lighting effects, etc. The perfect enviroments to hide your magical creatures. Let your characters merge into these dreamscapes.
The promo images speaks for themselves. The backgrounds are so beautiful that you'll use them over and over again.
Provided in high quality jpg format, 300dpi. Size: 2400 x 3000, 300 dpi
To create the most fantastic and professional artworks.
---