Forest Spirits Tree and Mushroom for Genesis 9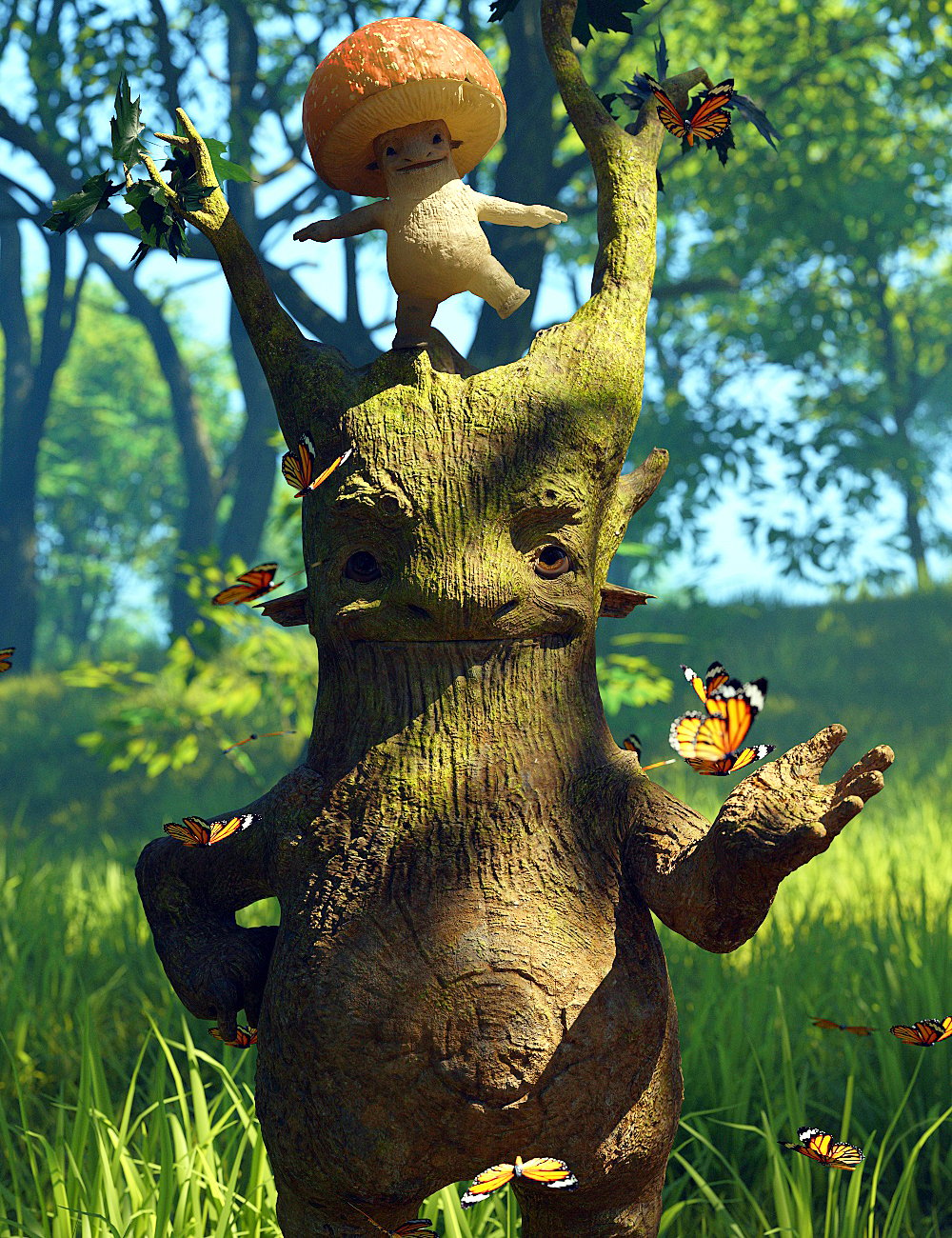 ---
Step into a world of enchantment with our magical Forest Spirits Tree and Mushroom! These whimsical creatures will captivate your imagination with their illustrative old European fantasy style.
Our Tree Spirit boasts an HD sculpt that wraps around every inch of its form, crowned with a headpiece of geografted branches and conforming maple leaves. And did we mention its geografted toe caps? These charming little details lend the spirit a delightful, stumpy gait.
Meanwhile, our Forest Spirit of the mushroom variety delights with its separate HD sculpt and a pileus cap modeled after the Amanita muscaria.
When dialing in the shapes, the range between seventy-five percent and a hundred is the favorite of the creature's creator and where these beings truly begin to shine, though they begin to add character as low as 25%.
Bring a touch of magic to your runtime, and add these Forest Spirits to your collection today!
Forest Spirits Tree and Mushroom for Genesis 9: (.DUF)
Tree Spirit Character Preset
Mushroom Character Preset
Geograft Branch Crown
Conforming Leaves
Conforming Mushroom Cap
Geograft Toe Caps
Material Options:
Tree Spirit Hierarchical Material Preset
Mushroom Hierarchical Material Preset
Textures Include:
25 Texture, Bump, Normal, Roughness, and Transparency Maps (4096 x 4096 to 8192 x 8192)
Daz Studio Iray Material Presets (.DUF)
---
Download from QtyFiles Service
---