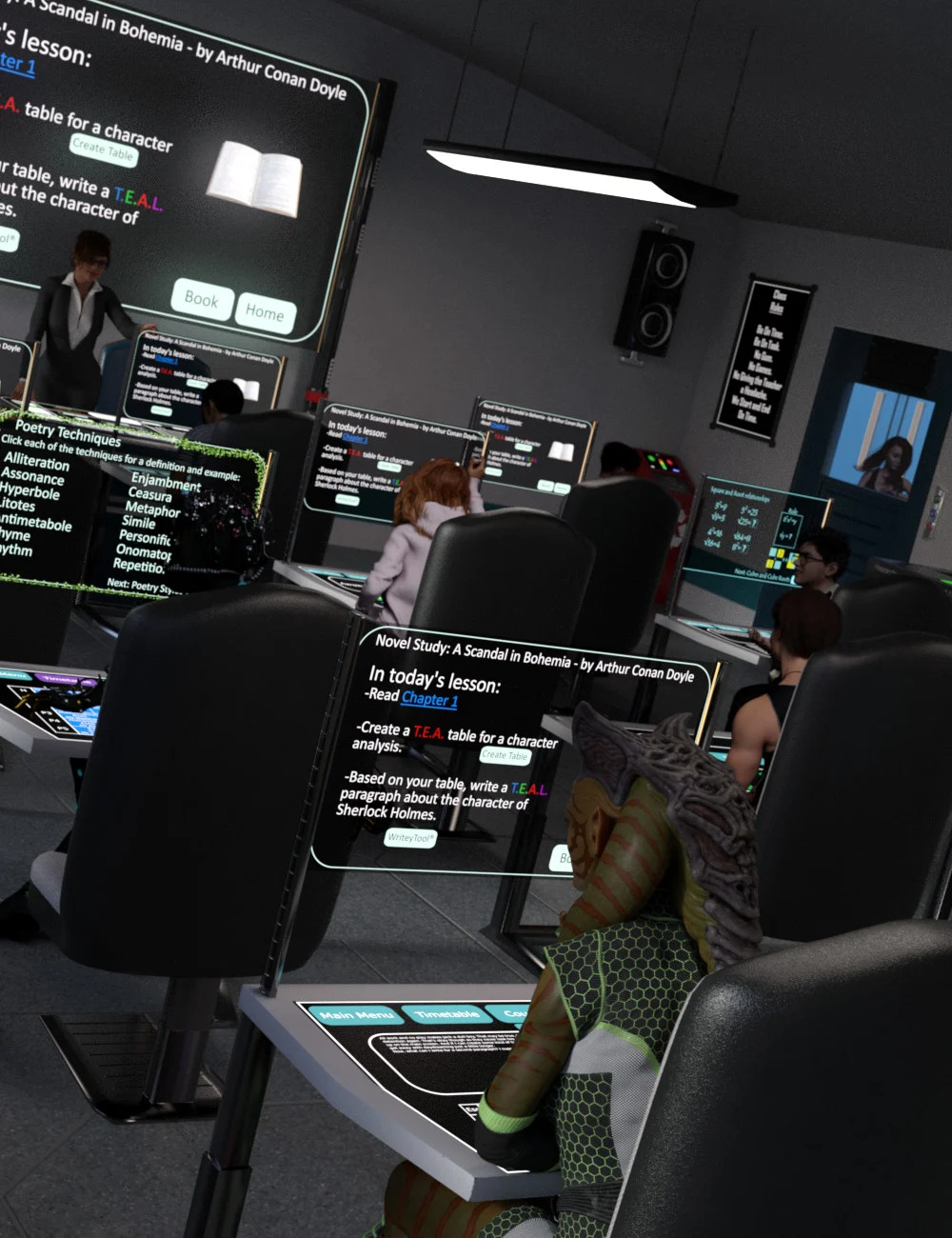 ---
Future Classroom: Bundle
Your education is important. It goes beyond knowledge and into the social and collaborative skills, you'll need in the future. Future Classroom brings your sci-fi characters the technology and learning environment to succeed.
Features include: both student and teacher desks and chairs, rigged for adjustable heights (teacher chair has rigged wheels too); a big screen for the front of the room, as well as individually controlled screens on each student desk; a science workstation with gas outlets, chemical taps, and Bunsen heater/burners, plus a beaker filled with adjustable height, tilt, and color chemicals; a recycling bin for important eco-friendliness; multiple options for the wall signs, screens, desktops, and control screens; 4 walls (1 with a door that opens, 1 with windows, and 1 with cubby-holes for storage); a ceiling light; a wall-mounted speaker; an air-vent; and a fire-suppression prop.
Multiple material options (see the promos/What's Included list for details). The screens take separate image maps so it's easy to add your own.
Pose presets for the Bunsen tube move it into 1 of 3 positions on the workstation, connect/disconnect/wrap/reset, as well as material options to make it visible/invisible.
There's a set of 7 cameras with Depth of Field set to get you started.
This Bundle includes:
Future Classroom: Room
Future Classroom: Science Props
Future Classroom: Desks and Chairs
Scene Subsets:
Future Classroom !Preload Normal
Future Classroom !Preload Science
---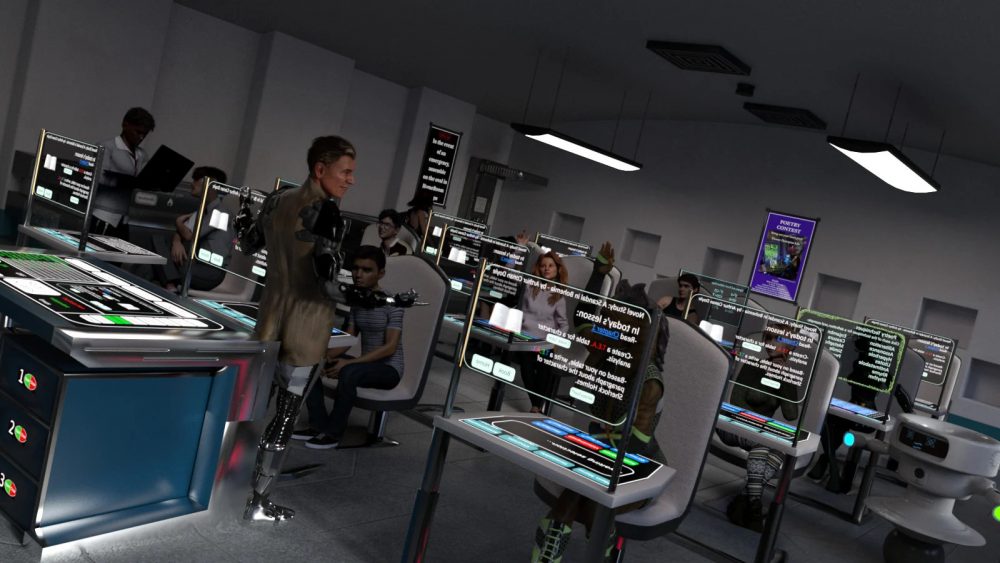 Download from QtyFiles Service
---