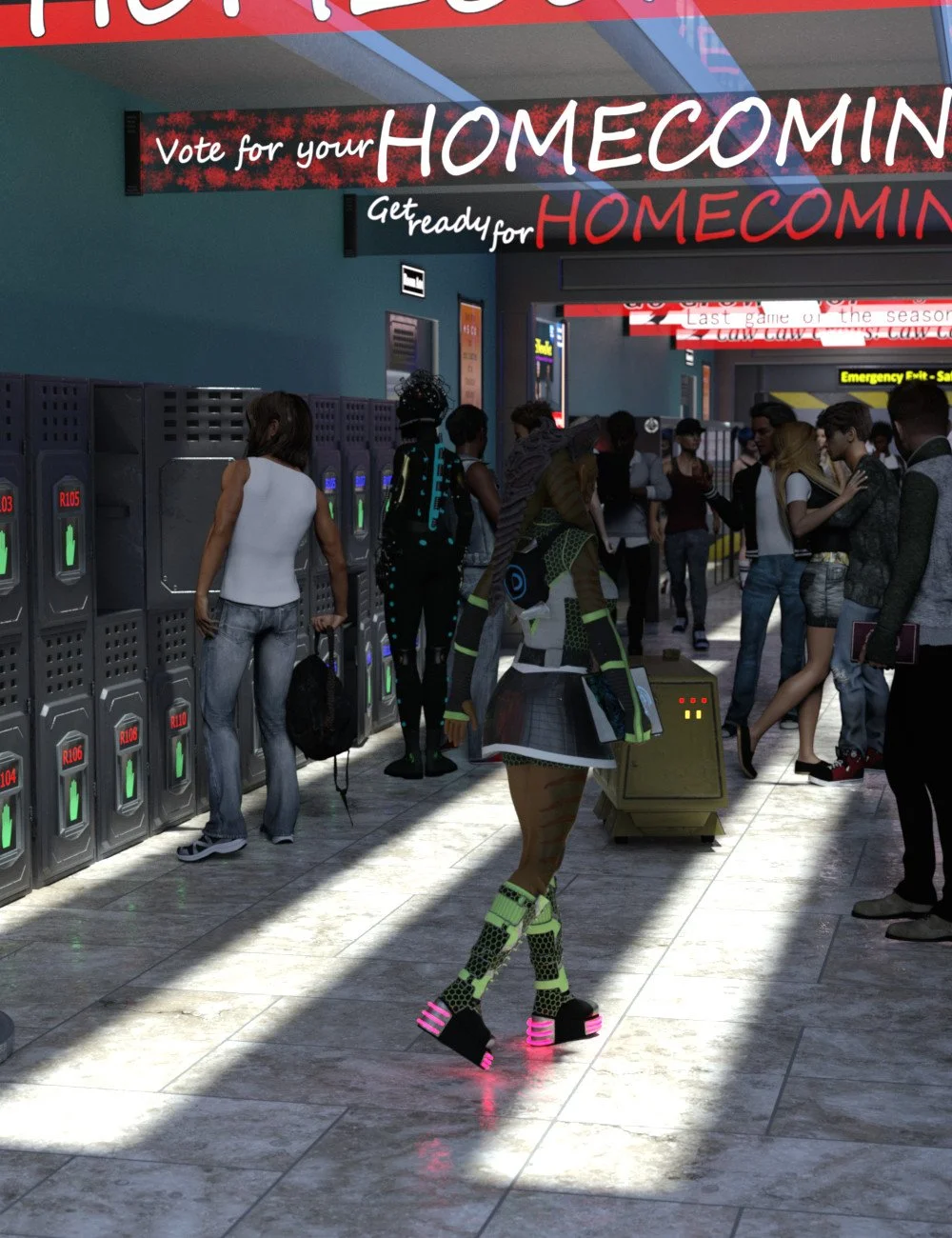 ---
Future School Hallway
The bell goes and the hallway fills with students going between classes or rushing for the exit at the end of the day…but this time it's sci-fi. Future School Hallway is a standalone environment designed to fit with the Future Classroom (sold separately).
Future School Hallway is an environment and props set that comes with configurable hallway layouts (included position presets make building your own layout easy). Props and figures include lockers (with hand-scanner), info-station, screen, sign, banner, classroom signs, classroom door, main entrance doors, emergency exit doors, a trophy case, and more. The lockers have multiple materials presets for different locker numbers and messages. The screen, sign, and banner also have multiple display options (see promos). The sign and screen displays are interchangeable with their counterparts from the Future Classroom set (just apply the material presets from that set to these, or vice-versa).
The windows in the ceiling, main door, and classroom door can be made opaque or transparent with the included material preset. The ceiling also has a material preset for no window (continuous ceiling texture)
The walls have 2 color options: Green or Blue-Grey.
Position presets allow you to place one hallway section at either end of another or to either side for a T-section or cross layout. Bonus position presets let you place the Future Classroom (sold separately) to the correct position to match up for one continuous environment. Further position presets let you place the walls/door/pillars as needed.
---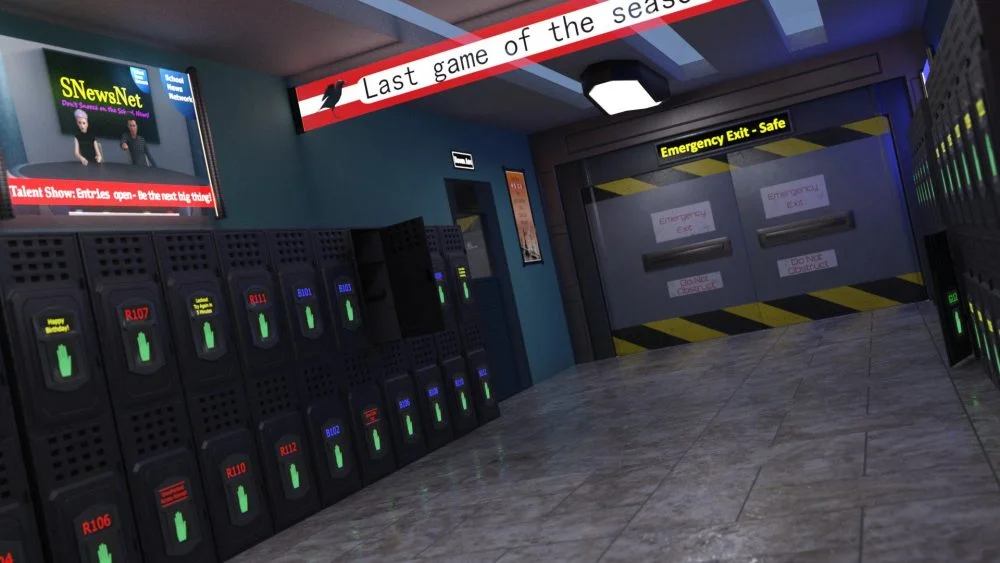 Download from QtyFiles Service
---