Future Swimwear 4 for G3F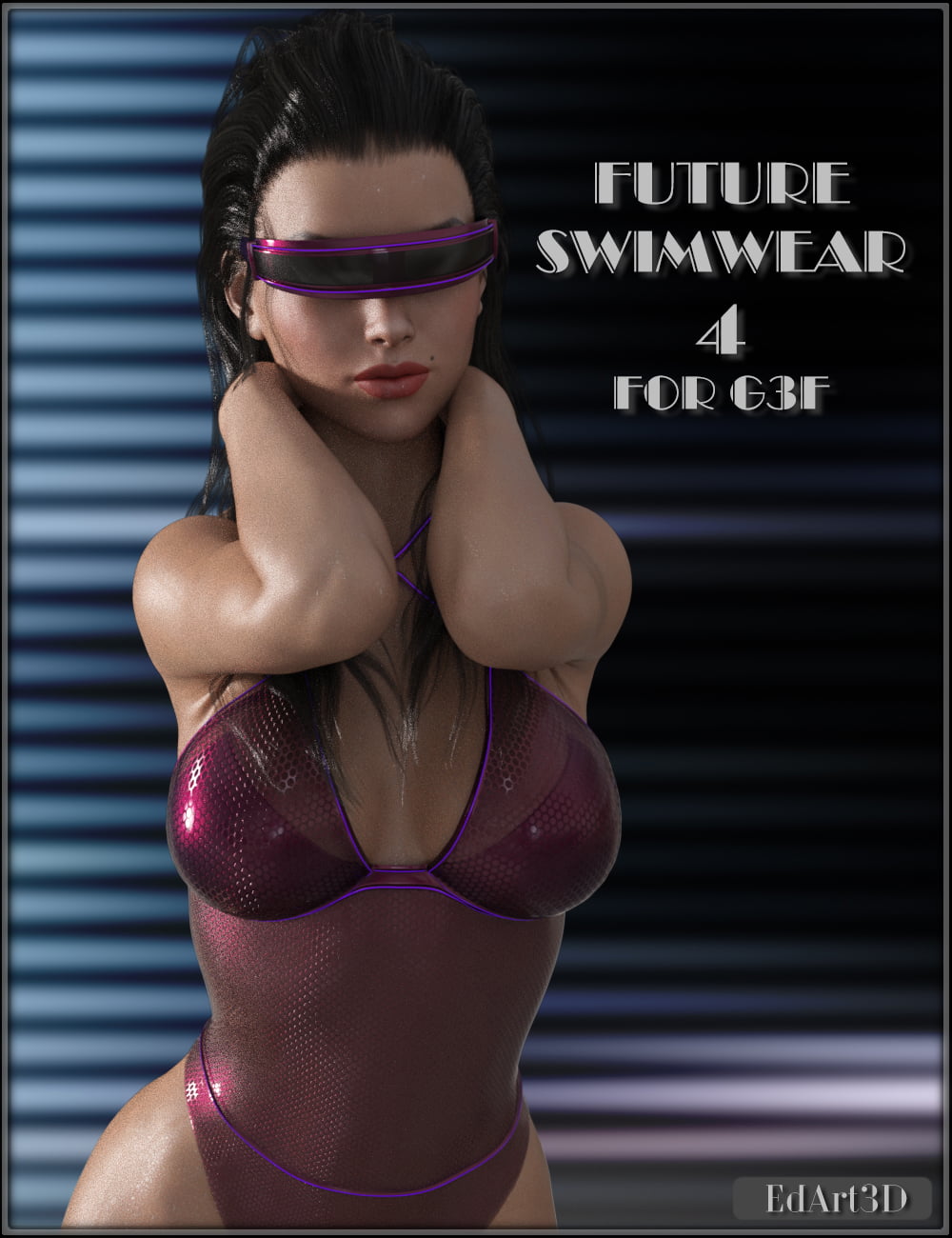 This product is dedicated to all the people who support my work not only by buying the products, but by their words of encouragement.
The number of these people increases and does not voluntarily wish to list them here.
Thanks to Renderosity which makes possible these wonderful encounters and specially
Donnena and Jennblake for their wonderful work and valuable advices, their presence here is invaluable.
Future Swimwear 4 for G3F contains :
11 Iray MATs are included; each in 7 variations
(Default OFF; Light ON/OFF; Glow ON/OFF and Bikini ON/OFF) for a total of 77.
Not all light colors are identical and can be mixed as desired
Future Swimwear 4 contains 15 MATs zones allowing the user a high degree of customization.
20 Adjustements Morphs (listed in promo imagery)
Included custom FBM Morphs :
FBMAiko7
FBMBethany7
FBMGirl7
FBMJosie7Body
FBMMeiLin7
FBMOlympia7
FBMSunny7Body
FBMTopmodel
FBMVictoria7
EdArt3D's Mangastic_Satsuki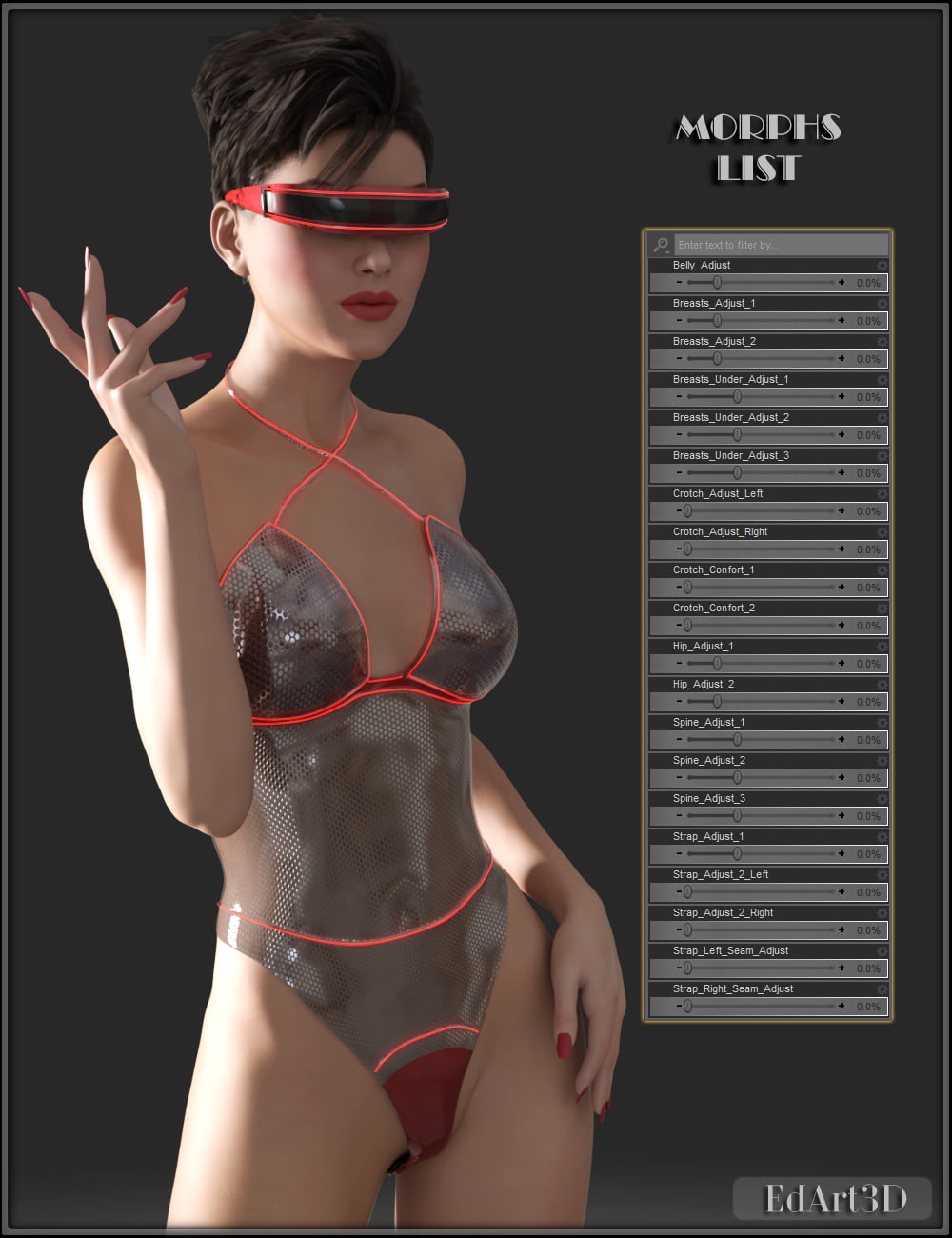 Download from QtyFiles Service
---