For sure, this Future Swimwear for G3F find its place in your futuristic renders and will delight all fans of
this form of art. 20 MAts Zones allowing you to customize this product quickly.
This product is not a Merchant Resource.
As allways, absolutely no post work has been done except for composition or sample (artistic render).
Package Content:
– Future_Swimwear
Iray MATs :
– 1_Rubycon
– 2_Chromium_Cr24
– 3_Gold_au79
– 4_Wasp
– 5_Carbon_Fiber
– 6_Nude
Daz Studio Only Product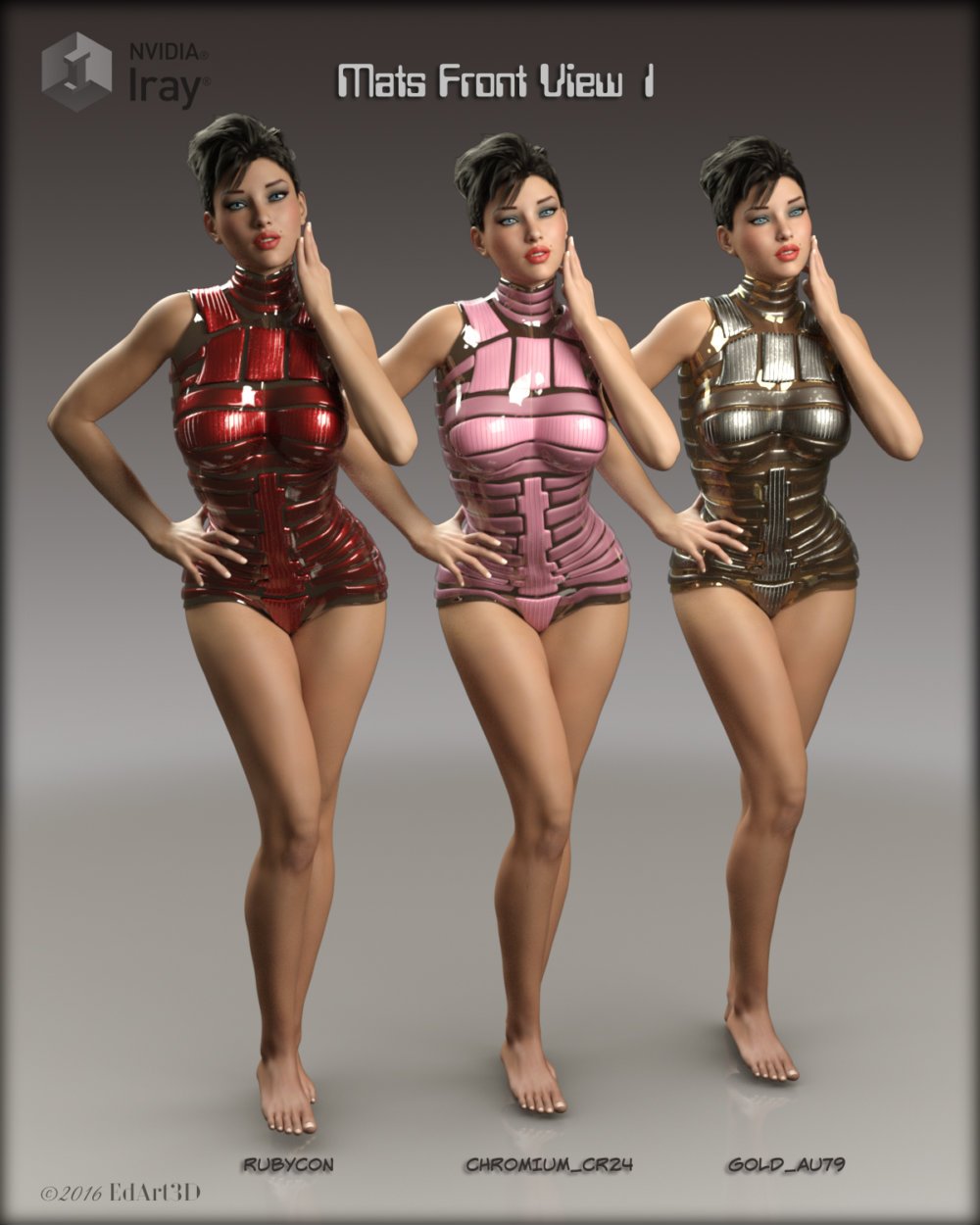 Download from QtyFiles Service
---