Gabriel Flipped Hair for Genesis 9 and 8 Male
Introducing Gabriel Flipped Hair – the perfect addition to your Genesis 8 Male and Genesis 9 character's wardrobe! This stunning hairstyle is designed to elevate any occasion with its contemporary and trendy look.
Crafted with state-of-the-art FiberMesh technology, this hairdo is incredibly realistic, giving your characters a lifelike appearance that will captivate your audience. With six gorgeous color materials available in Iray format, you can effortlessly create a variety of unique looks.
While Gabriel Flipped Hair is specifically tailored for Genesis 8 Males and Genesis 9 characters, it's also compatible with Auto-Follow technology, allowing it to seamlessly fit with most other characters.
This retro-inspired hairdo is perfect for showcasing your style and is sure to make heads turn! So, why wait? Get Gabriel Flipped Hair today and add a touch of glamour to your next render!
Gabriel Flipped Hair for Genesis 9 and 8 Male: (.DUF)
Gabriel Flipped Hair G8 Male:
Hair Neck Longer
Hair Wind
Top Hair Full
Expand All
Gabriel Flipped Hair G9:
Hair Neck Longer
Hair Wind
Top Hair Full
Expand All
Supported Genesis 8 Shapes:
Alex Capital 8.1
Darius 8
Edward 8
Ebenezer 8.1
Floyd 8
Fred 8.1
Jazz 8.1
Lee 8
Lucas 8
Michael 8
Niko 8.1
Owen 8
The Brute 8
Torment Human 8.1
Michael 8.1
Pablo 8.1
Zale 8.1
Wolfgang 8.1
Other Shapes supported in Daz Studio by Auto-follow
Supported Genesis 9 Shapes:
Base Feminine
Base Masculine
Angela 9
Freja 9
Joan of Arc 9
Josie 9
Julia 9
Minerva 9
Pixie 9
Victoria 9
Ivar 9
Genghis Khan 9
Michael 9
Nikolai 9
Thimor 9
Other Shapes supported in Daz Studio by Auto-follow
Materials:
Gabriel Black
Gabriel Blond
Gabriel Brown
Gabriel Grey
Gabriel Red
Gabriel White
Textures Include
11 Texture, Bump, and Transparency Maps (3000 x 3000)
Daz Studio Iray Material Presets (.DUF)
---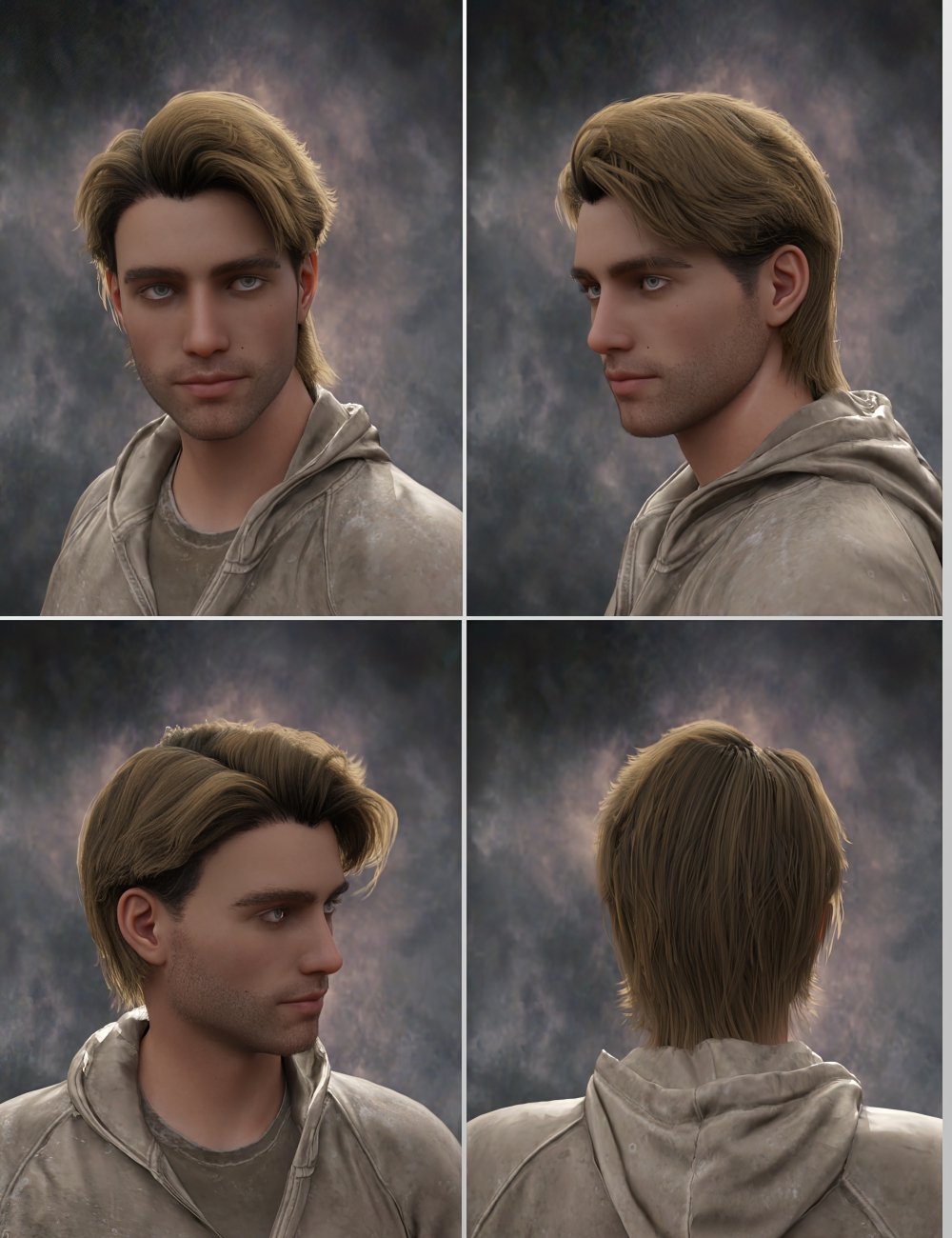 Download from QtyFiles Service
---