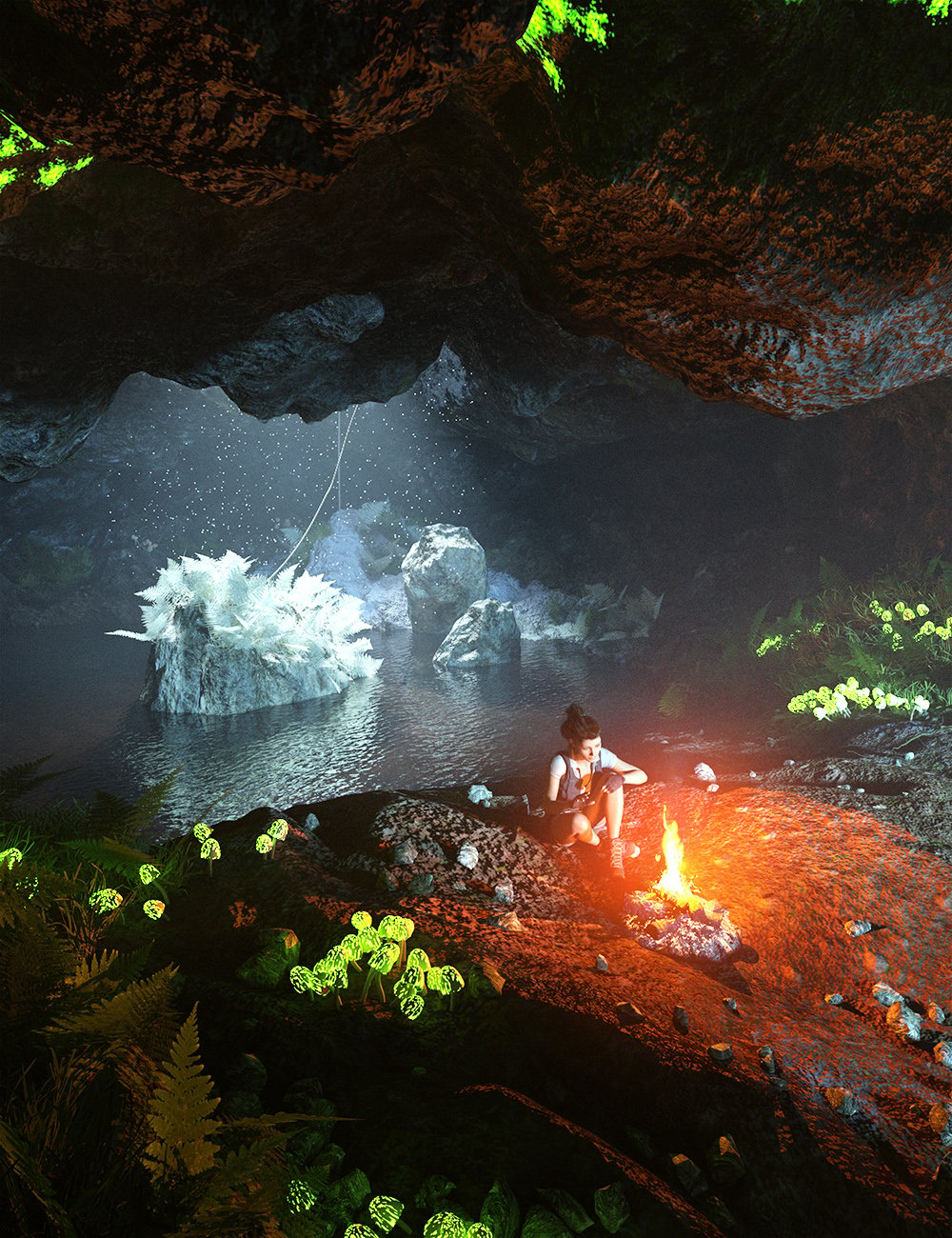 ---
Gangrel's Cave
Gangrel's Cave is a detailed modular environment scene that has a removable ceiling and walls. There are various lighting options with mesh lights, spotlights, and pin lights, plus several emissive material zones. The scene has a sunken lake with moveable large rocks, and 2 jointed ropes hang from the opening in the ceiling. The rock floor is populated with ferns, grasses, plant roots, stones, and mushrooms. The mushrooms and the cave ceiling have separate emissive materials to represent bioluminescent lighting.
A campfire comes with moveable flames and smoke and another pin light. The cave can be either a winter or summer version. The winter version uses the layered MDL shader to apply snow around the entrances, rocks, and stones. Both entrances have snowflake props. The water prop comes with several materials and morphs to raise the height and simulate the cave being flooded.
An atmosphere cube can encase the scene to give some volumetric-styled lighting effects.
Optimized for Daz Studio and Iray.
---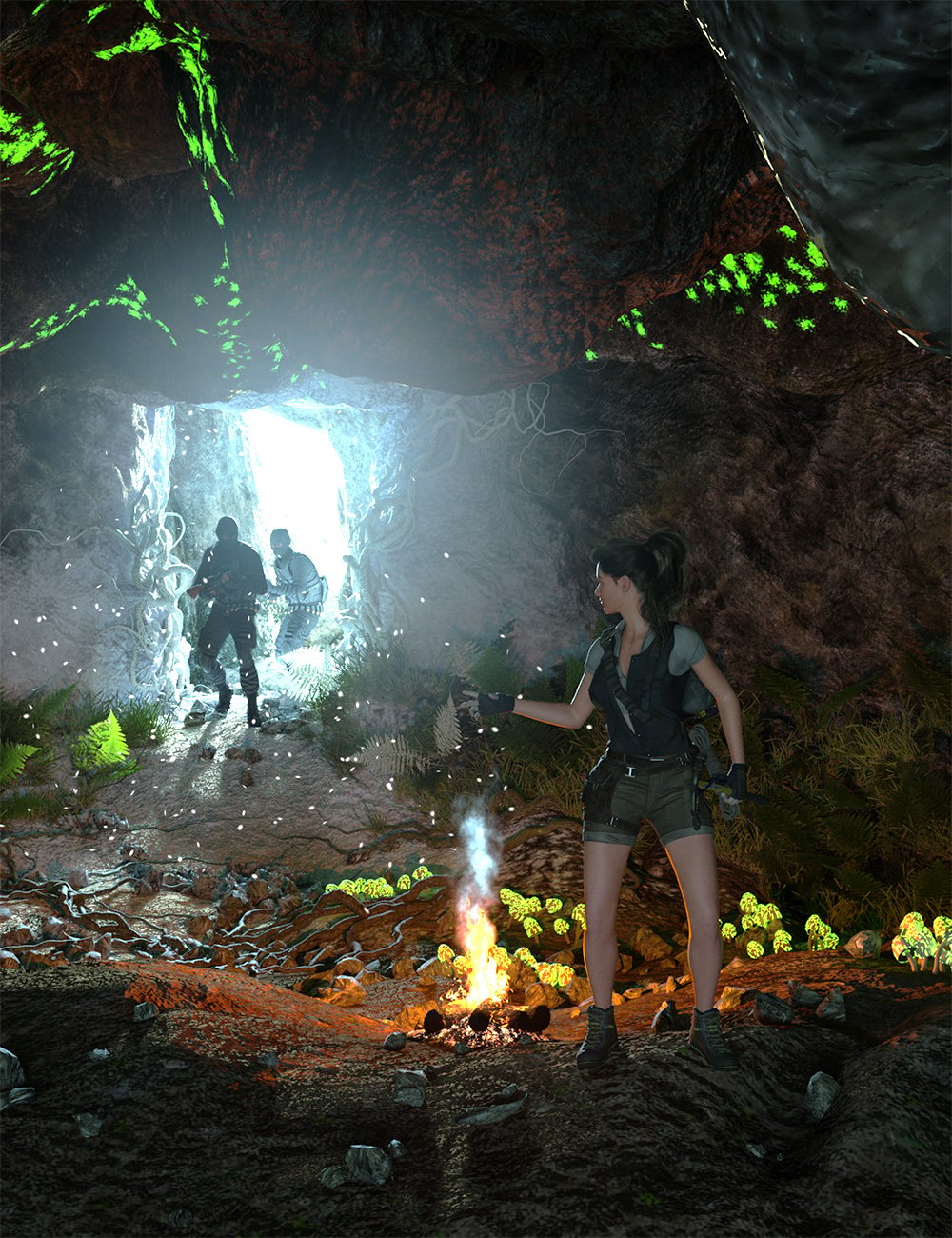 ---