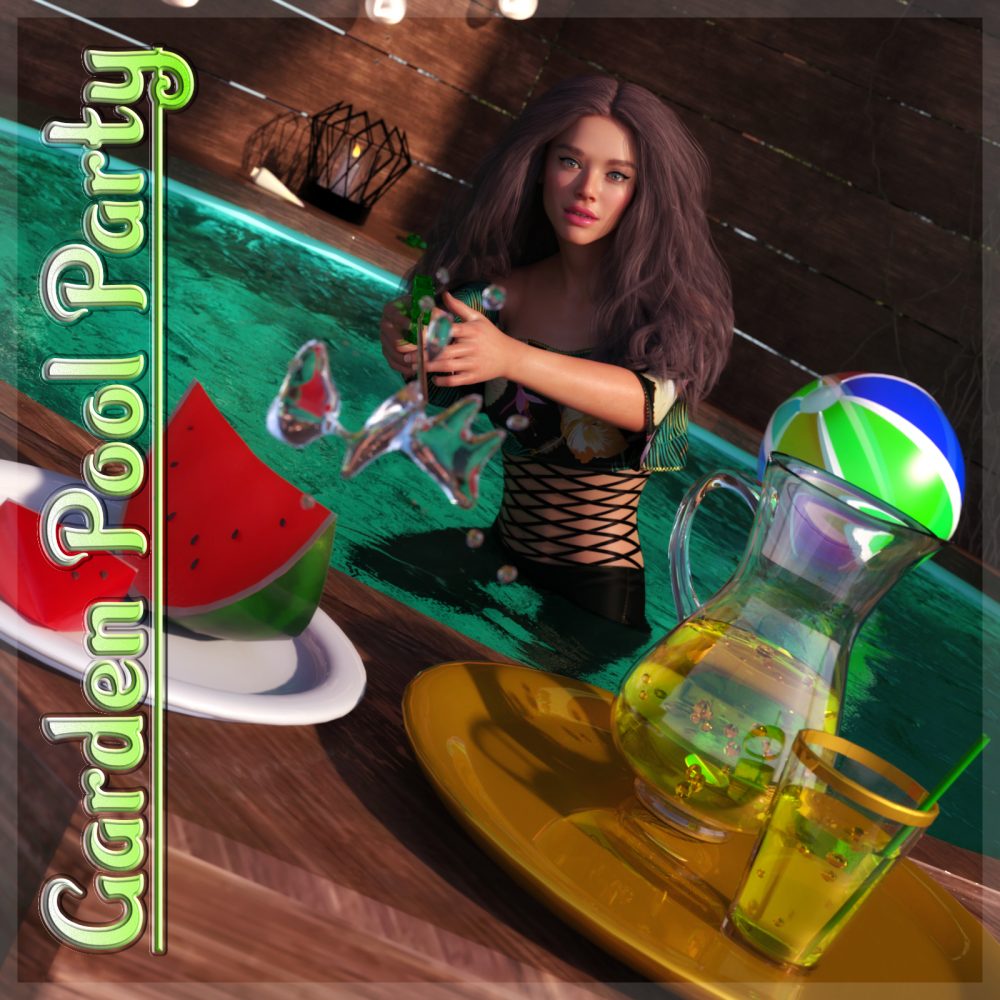 30 props with numerous material options.
And who hasn't dreamed of having a pool in their own garden?
With this set, this dream comes true, at least virtually.
The cool refreshment framed in warm wood. Strings of lights,
cozy seat cushions on the border and a great feel-good armchair for outdoors leave nothing to be desired.
Ivy climbs the corner walls, stylish deco promises cosiness.
Water pistols and balls ensure fun and refreshments are also provided in the form of watermelons and soft drinks.
You can adapt everything to your individual taste with many textures and so that you can quickly create a great scene,
there are also practical poses in the set.
Summer can come with this set !
Hand-Poses and 5 Posen for G8F/G8M (hand poses with props);
– A-Pose for G8F/G8M
– Poses 01
– Poses 02
– Poses 03
– Poses 04
– Poses 05
– Zero_Right/Left Arm
– Left/Right Hand Pose for Fork
– Left/Right Hand Pose for Glass Pitcher
– Left/Right Hand Pose for Lemonade
– Left/Right Hand Pose for Water Gun
– Left/Right Hand Pose for Water Gun Spatter
Light;
Candle Light; off/on
Party Light Chain/Party String Lights Mast;
-Light 20%
-Light 80%
-Light off
-3 different Daylight Scenes
morph list:
Garden Chair;
Crushed Pillow 01
Crushed Pillow 02
Pillow;
Pillow 01
Pillow 02
Pillow 03
Pillow 04
Pillow 05
Towel;
Towel Morphs for Garden Sit 01
Towel Morphs for Garden Sit 03
Towel Morphs for Garden Sit 04
Towel Morphs for Pool 01
Towel Morphs for Pool 02
Water Splash;
Length Scale
Size Scale
Water Gun;
Deduction
Note: Before using poses, you must have the limits disabled by G8F/G8M.
---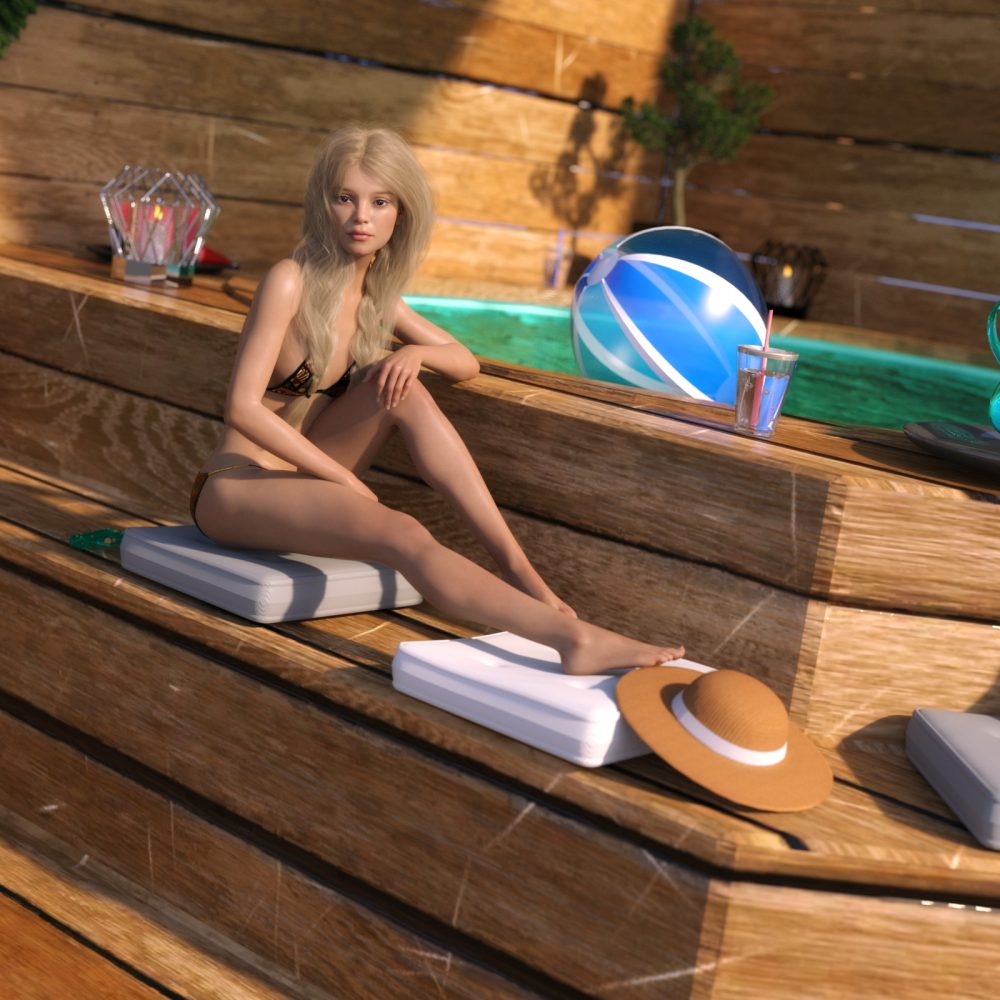 Download from QtyFiles Service
---