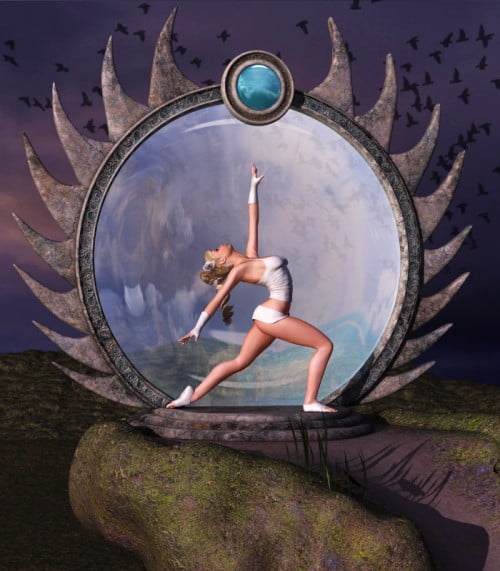 The Gate of Zephyr is a richly detail outdoor set suitable to many styles, primitive, fantasy, futuristic, steampunk… you name it. Easy to use with loads of possibilities!
3 beautifully detailed pieces
all pieces move independently
Ground plane
Cliff with grass, flowers, and a dirt pathway
Portal with gorgeous carved details
5 GOTO Poses
quickly move V4 around set to where you want her
Cliff bottom, top and Portal
Ground in front of Portal and on the Portal.
2 MATS to turn the Portal Plane on and off
3 MATS for DazStudio Users (ground, cliff, and portal)
2 MATS to turn the Portal Plane on and off in DazStudio
10 Different Camera Angles
get that perfect look
DazStudio Notes:
Daz users will need to separately apply the Daz textures found in the POSE folder.
To see a portal in DazStudio, you need to apply the Daz Portal texture.
In DazStudio some additional tweaks to textures may be needed depending on environmental settings. (such as bumping the displacement values up and down)
?
---