GeneriCorp: Office Supplies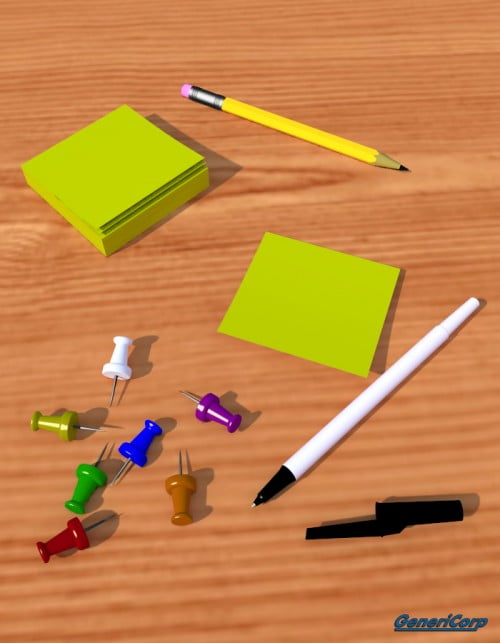 GeneriCorp is a leading provider of innovative, cutting edge business solutions. Our talented teams of analysts specialize in thinking outside the box and leveraging new paradigms to bring our clients the latest in next-gen value-added deliverables. Our enterprise solutions synergize with our client's existing workflow, helping their businesses push the envelope and scale-up while increasing their ROI and following all industry best practices. Join the GeneriCorp team today!
No office is complete without office supplies! This package contains a pen and pencil, notepads, and pushpins. Perfect for scattering around our GeneriCorp Cube Farm.
Product Includes:
– Pencil
– Pen
– Pencaps
– Sticky notepad
– Sticky note
– Pushpins in various colors
---