Genesis 3 Female for Genesis 2 Female(s)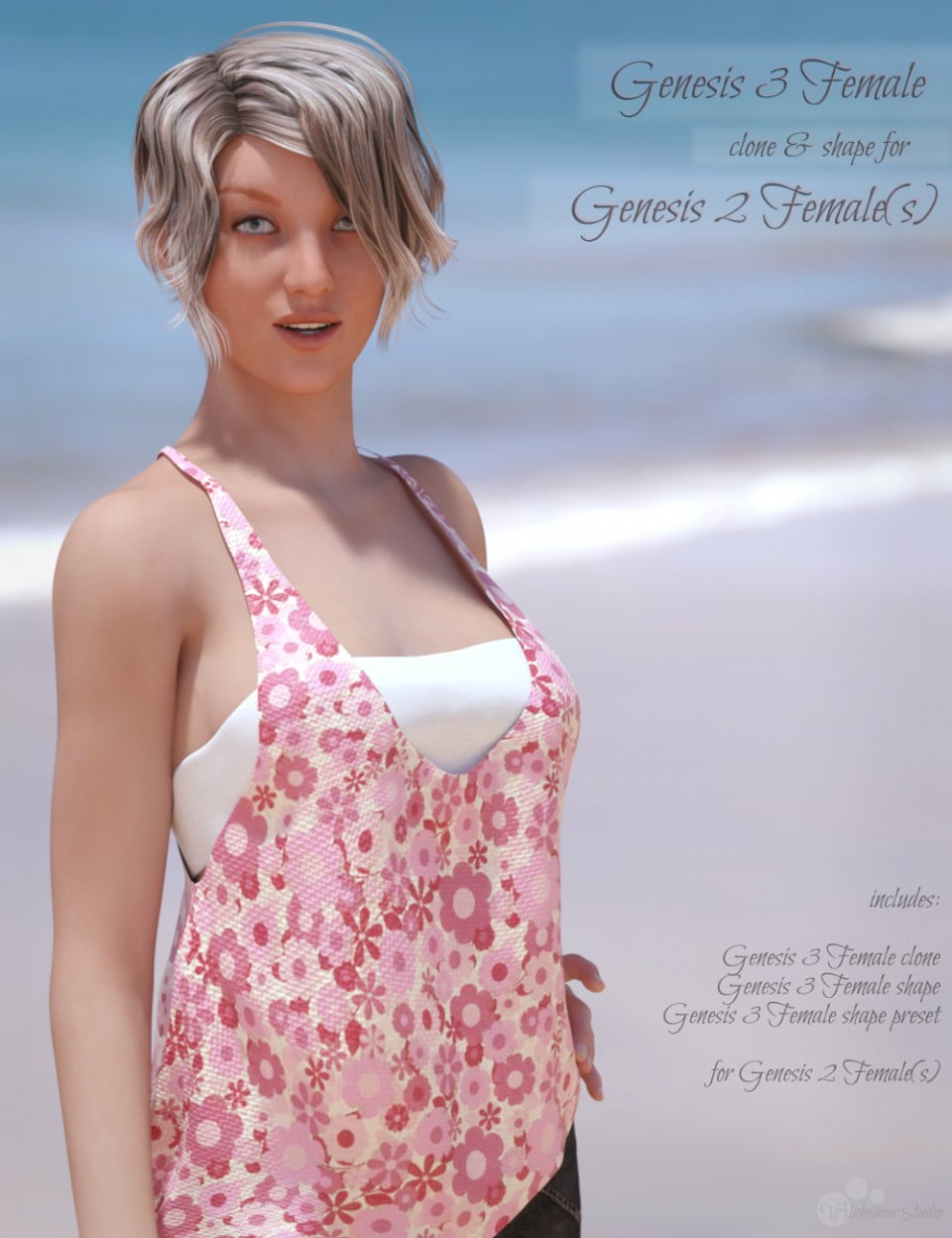 Genesis 3 Female clone is created to smoothly fit any Genesis 3 Female conforming clothes to Genesis 2 Female(s) using the Autofit in DAZ Studio.
The clone was made to be the exact projection of Genesis 3 Female shape and can be used with all existing projection templates for Genesis 2 Female to fit every piece of conforming clothing from pants and shirts to footwear and head wear and even hair, as well as any full body clothing in DAZ Studio.
Package also includes the fully adjusted Genesis 3 Female shape for Genesis 2 Female handy for transferring between figures for content creators and using the shape on a Genesis 2 Female geometry as the character preset.
What's Included and Features
Genesis 3 Female for Genesis 2 Female(s):
Genesis 3 Female for Genesis 2 Character Preset (.DUF)
Genesis 3 Female Morph Dial
1 Detailed User Guide(.PDF)
---