Giacomo for Michael 4 and Hiro 4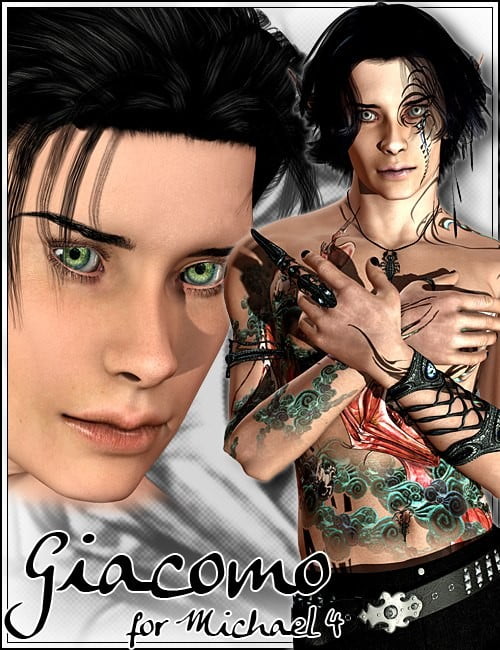 Giacomo is a young and versatile character great for your everyday render needs, as well as fantasy and Sci-Fi settings!
He comes with several different skin options including a "glow" option for his extensive amount of tattoos.
Two slightly different head morphs are provided as well as two different settings for elvish ears. You can also mix his head morphs to get your own unique style.
Giacomo even brings his own jewelry! Morphing earrings, bracelets, rings and a necklace with movement, style and fit morphs for Giacomo's body shape complete this package. This product is intended for use in Poser versions 6 and 7 and is also compatible with DAZ Studio.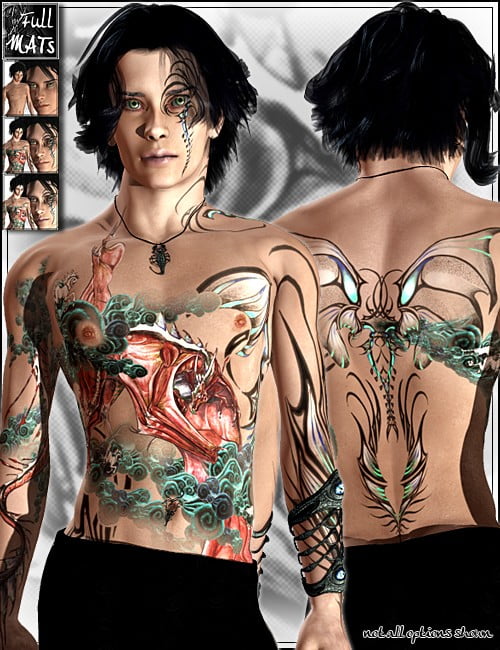 Download from QtyFiles Service
---