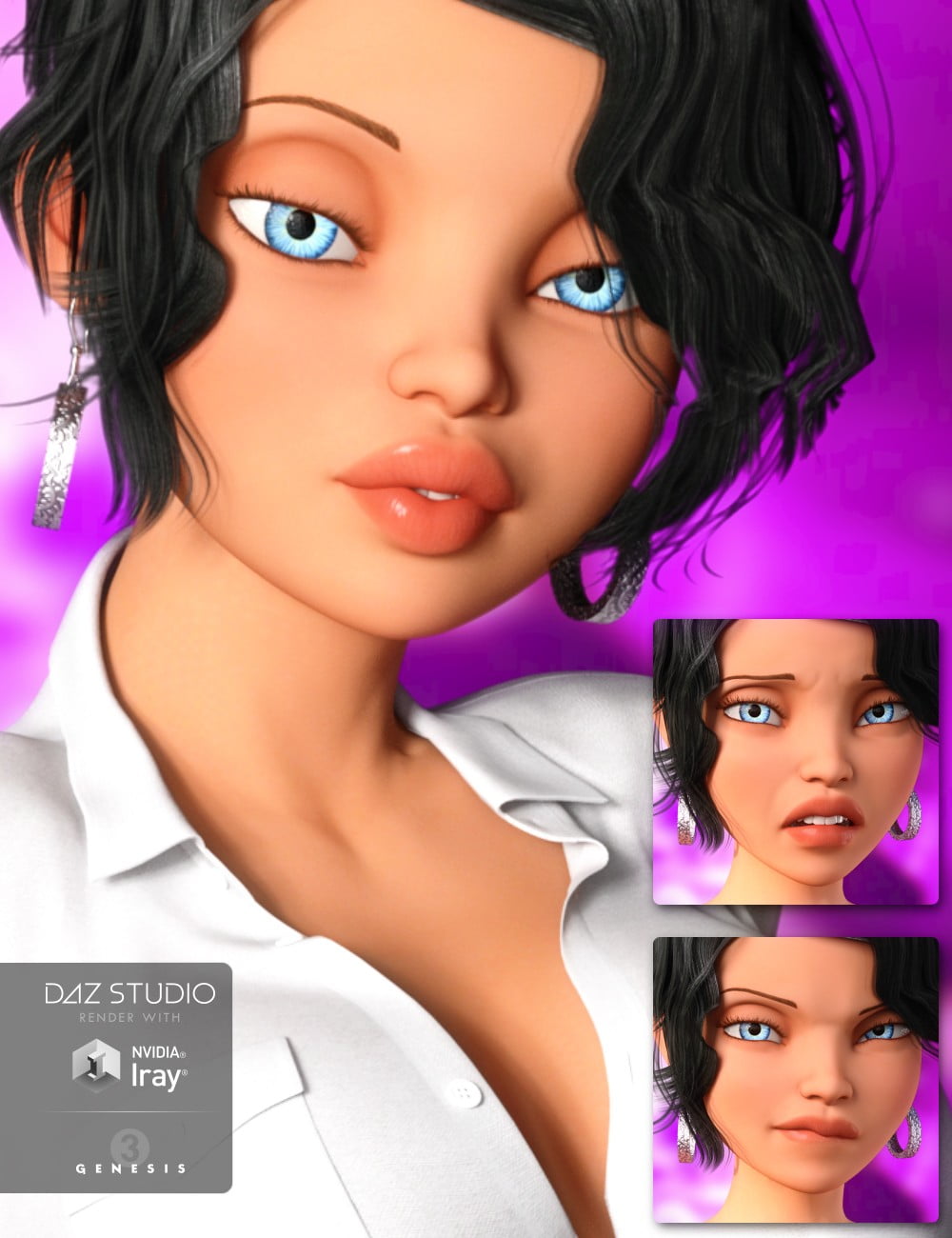 In this set, you'll find 30 hand made custom expressions morphs (no other expression pack is needed for it to work) to get the best out of Girl 7 amazing new face capabilities. For each Expression, you'll have a dial in the Girl property and you'll also get a pose file to apply it directly.
Doing it that way will grant you the possibility of fine tuning the expressions: you can reduce dial A, increase dial B or add dial C to fit your exact need.
Additionally, you'll have 15 other poses files that will mix the Expressive unique morphs and Girl 7 basic face parameters to give you truly unique expressions.
Required: The Girl 7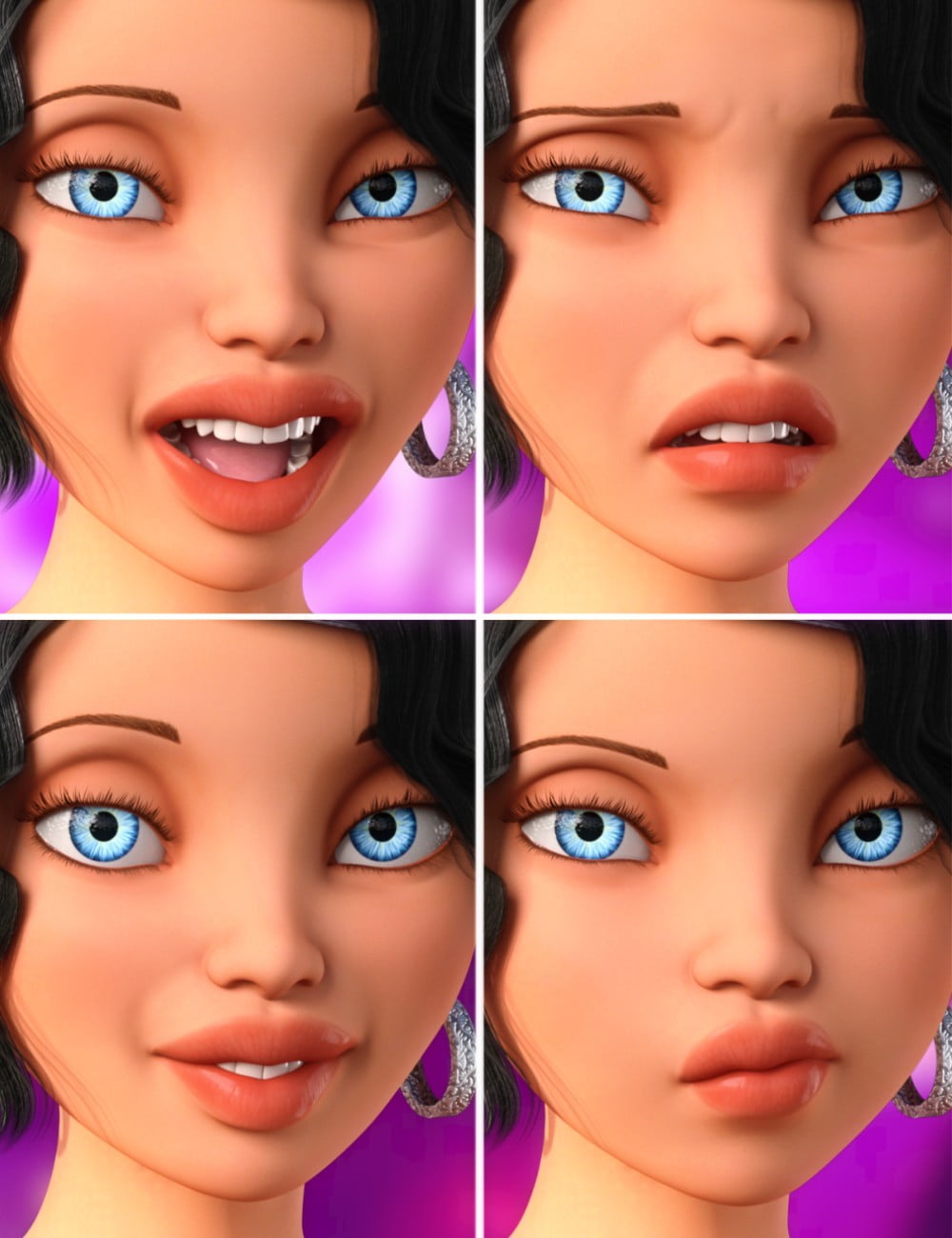 Download from QtyFiles Service
---