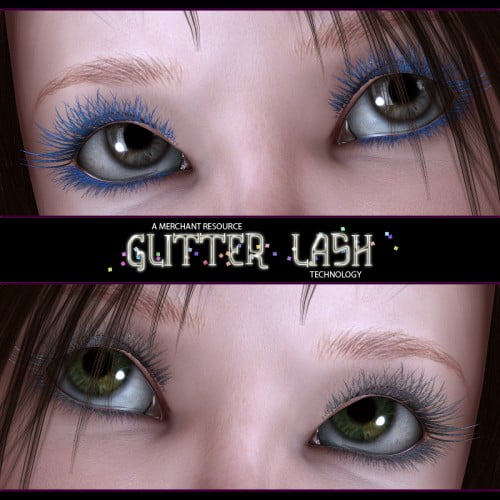 Glitter Lash Technology Merchant/Non Merchant Resource
If you are a merchant, and you'd like to give your creations a little pizazz – Glitter Lash is for you!
If you are not a merchant, and just want something different that is only a click away, Glitter Lash is for YOU too!
33 Glittered Lash Textures (2000 x2000)
1 Base Lash Texture
Material room setup (which is expandable) so that you can customize YOUR Glitter Lash Setup
Easy to apply .pz2's
Useful .pdf guide to using, and getting the most of your Glitter Lash Merchant Resource
While these "textures" will work inside of DAZ Studio on Genesis (provided you are using V4 UV Maps), we cannot promise the same results as far as the material settings are concerned. You may have to adjust the parameters for these settings to get results similar to those in Poser.

Download from QtyFiles Service
---