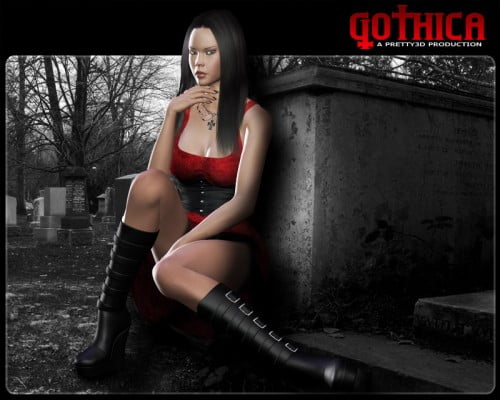 ?Gothica? is an outfit set which is designed for Victoria 4, Aiko 4, The Girl 4, V4 Elite, Pretty Base IV and Kaileena. The parts are formed by high quality meshes and also contain many dynamic morphs to give the most realism to your scenes.
HQ MESH MODELS
There are 6 parts of outfit meshes in this product that were modelled as high quality and all details were made very carefully:
Dress, boots, panty, necklace and earrings
FITING, STYLING AND DYNAMIC MORPHS
There are yo many morphs in this product, and some of these morphs;
Pretty Base IV and Kaileena morphs , Most use V4 morphs, Aiko 4 morphs, The Girl 4 morphs, V4 Elite morphs, Styling morphs and many dynamic morphs.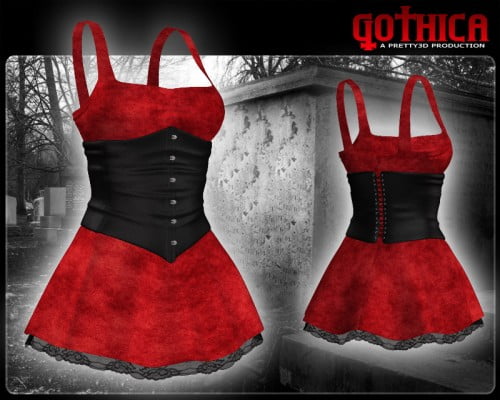 ---