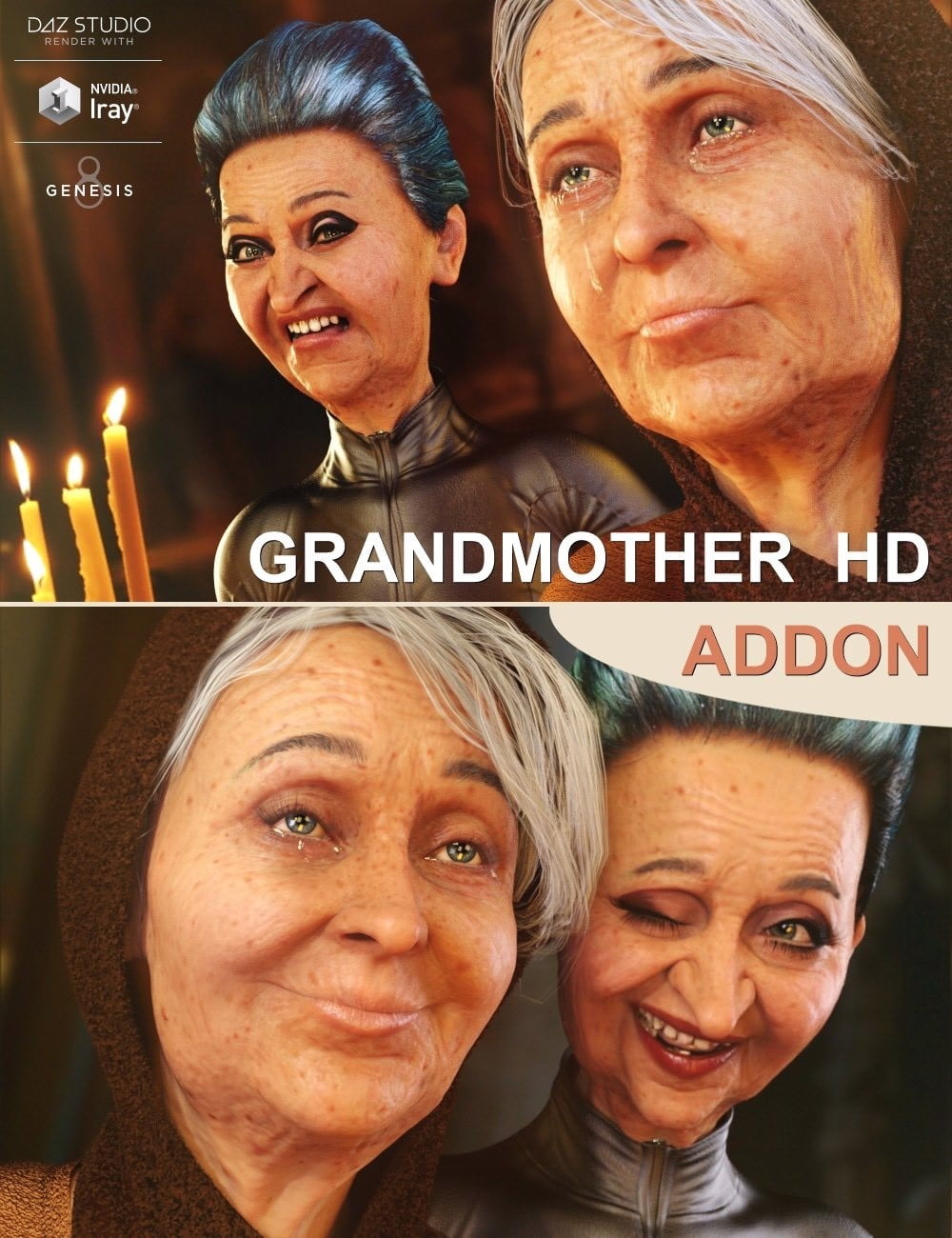 ---
⟣ Grandmother HD Addon ⟢
Deck out your Grannies with the Grandmother HD Addon!
These two charismatic and cute old ladies have new Fibermesh eyebrows with six color options, 6 make-ups and a palette of 30 expressions. All morphs of emotions were created specifically for these characters. Therefore, they perfectly convey the whole spectrum of moods, from greed and anger to kindness and fun.
Besides that, the supplement includes a specific morph "Mouth with defects" and approve oral material. You can apply them to enhance visualization of aging processes. See the Promotional Images for inspiration.
Get Grandmother HD Addon for your good old fairy, evil insidious sorceress, or friendly and familiar matriarch.
---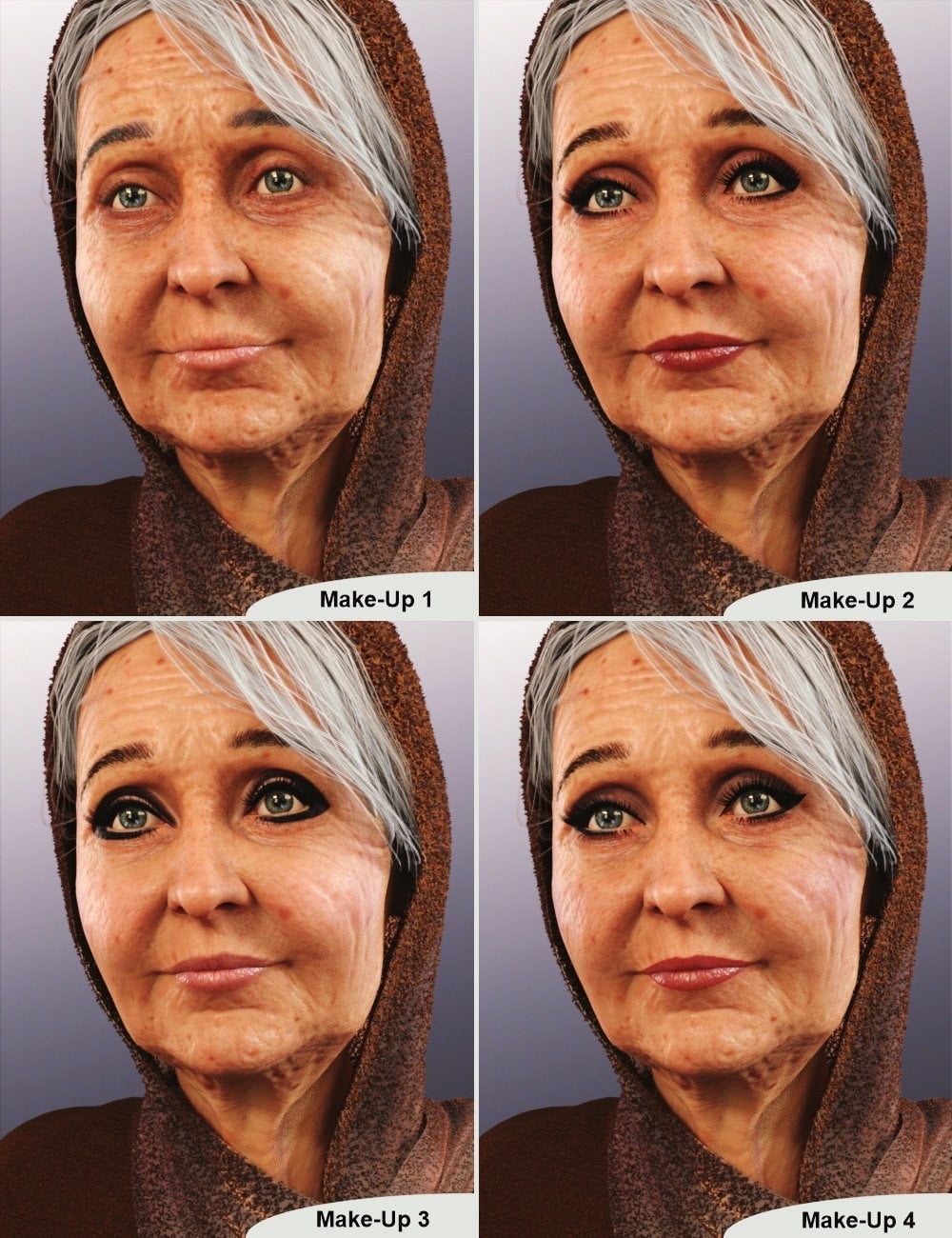 ---